Graphic Design at The Beach
Image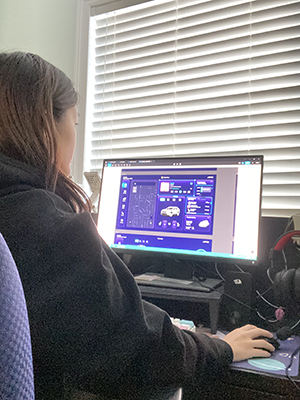 Starting my first year at CSULB, I entered the university as a computer science major. However, during my first semester, I decided that it wasn't the right path for me since I was struggling. That's when I decided to go into the field of graphic design and pursue my passion for art. For me, graphic design is a way to creatively problem solve. Graphic design has many possible career paths, which is great, and I can't wait to produce exciting works.

As a little kid, I always loved to draw and it continued throughout my high school year as I practiced with different art media such as watercolors, painting, and digital art. I was first introduced to Adobe Photoshop and Illustrator during my high school years and I was really interested in designing concept art for video games as well as designing fashion magazines for fun. However, I started off as a computer science major because my parents wanted me to have a stable career in the future but after convincing them, they finally allowed me to major in something that I was more passionate about.

I was unaware of the process you had to go through to be in the BFA Graphic Design while switching to the art major. I heard from many people, including some family members, that CSULB has a great art department and that many became successful in their careers. My uncle for example graduated from the graphic design department and has been quite successful in his years in product design. He had appeared in some magazines, which was one of the reasons why my parents allowed me to switch majors. Overall, having a creative mind, producing new designs, and expressing your vision, is something that I can see myself doing in graphic design.