Group Counseling at CAPS
Every semester CAPS offers services in a group format. Group counseling is a form of counseling in which a small number of people meet together under the guidance of professionally trained therapists to help themselves and one another. Each of us has been raised in group environments, either through our families, schools, organized activities or work. These are the environments in which we grow and develop as human beings. Group counseling helps people learn about themselves and improve their interpersonal relationships. It provides a place for you to come together with others to share problems or concerns, to better understand your own situation and to learn from and with each other. Group works! In studies comparing group counseling to individual counseling, group has been shown to be as effective and sometimes even more effective than individual therapy. If you have ever been curious about group services or often ask yourself any of the questions below group may be a good fit for you.
Have questions about who you are or how others perceive you
Find yourself playing the same role in relationships and you want to change this
At times despite your wanting to get closer to people you find this hard
Challenging others or advocating for yourself is a struggle
Feeling "different" from others
Feel a sense of shame as a result of a current issue/ circumstance or past experiences
Social situations bring up feelings discomfort
Have a view of yourself that is overly critical or harsh
Like all other CAPS clinical services groups are held in a confidential setting with mental health professionals. A brief screening with the group leader(s) may be required prior to becoming a member. If you are interested in a group, come in or call to schedule a group preview appointment.
---
Therapy Groups
Image

This is a 6-week in-person structured group designed to help you learn effective strategies for coping with anxiety using cognitive-behavioral, mindfulness, and acceptance-based principles.

Mondays 11am—12:15pm: Lauren Jensen, Ph.D.
Healing Together is an in-person biweekly support group for survivors of sexual trauma. Members can connect with others through healing discussions that assist in processing the impact of trauma, strengthen coping skills, and nurture growth. 

Mondays 3:30-5pm: Kaitlyn Saulman, Psy.D.
Womxn-identified group on odd weeks; All-gender identified on even weeks
Connect online/in-person (once a month online/once a month in-person) with other pregnant and parenting students to share experiences and explore topics such as: self-care, balancing roles, healthy relationships, identity, and campus resources.

Tuesdays 12:00pm-1:00pm (Biweekly): Abby Bradecich, Psy.D.
This in-person group is for womxn who are interested in exploring cultural expectations on their identities, roles within their family, and dating, career, and personal choices.

Tuesdays 2:00-3:30pm: Arlene Dayrit, LMFT
This online 6-week structured group aims to help college students understand the symptoms of depression and help develop strategies to cope with depression. 

Wednesdays 1:00-2:30pm: Clarissa Green-Anicich, Psy.D

.
This in-person group is meant to help students cope with the often-uncertain terrain that comes along with the grief/loss process.  This is an opportunity for students to connect with others with unresolved grief due to recent or past death of a loved one.

Thursdays 12:30 – 2:00pm: Michael Barraza, Psy.D. and Sara Villegas-Boykins, M.A.
These in-person counseling groups provide students with a safe and confidential space to receive help with interpersonal concerns and experience personal growth.

Wednesdays 3:30-5pm: Abby Bradecich, Psy.D. and Gregory Jacks, M.A.

Thursdays 2-3:30pm: Diane Hayashino, Ph.D. and Megan Ensley, M.A.

Fridays 1:30-3:00pm: Beth Sullivan, Psy.D. and Sara Villegas-Boykins, M.A.
---
Workshop Groups
Image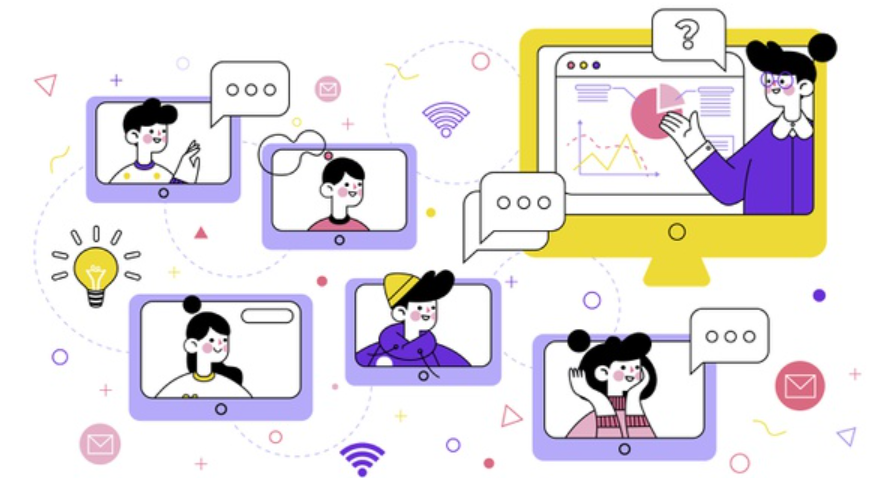 CAPS Online Workshop Groups are designed to build understanding and skills in a 3-session workshop. Some workshops come with a student workbook that will allow you to practice your skills in between sessions. 
*All Dates in Bold indicates first group in the series.
Anxiety Toolbox will increase your understanding of anxiety while also introducing skills to cope with stressors more effectively.
Tuesdays, 1-2pm: Alyssa Hufana, Ph.D.

In-person

February: 2/7, 2/14, 2/21 March: 3/7, 3/14, 3/21; April: 4/4, 4/11, 4/18
Mood Masters will help you examine old coping strategies you use that may be contributing to distress and provide you with tools to help you function more fully in your life. Learn new skills to tolerate distress, regulate emotions, and increase mindfulness.
Wednesdays 1-2pm: Lesley Graves, Ph.D

In-person

March: 3/8, 3/15, 3/22; April: 4/5, 4/12, 4/19
A 4-session hybrid group on advice and information on dating in the digital age, relationships & sex 
Wednesdays 1:30 - 2:30pm: Shelly Collins, Ph.D.
February 1st, 8th, 15th, 22nd
A 4-session hybrid group focused on interpersonal problem-solving and assertiveness skills with the goal of improving your ability to get your needs met in relationships.
Wednesdays 1:30 - 2:30pm: Shelly Collins, Ph.D.
March 1st, 8th, 15th, 22nd
A 3-session hybrid group focused on thriving rather than surviving. In the group, you'll learn several strategies to strengthen your resilience and increase coping. If you are new to campus or would like to connect with others this group may be helpful to you.
Wednesdays 1:30 - 2:30pm: Shelly Collins, Ph.D.
April 5th, 12th, 19th
A 3-session hybrid group focused on identifying common obstacles to personal happiness and developing and practicing strategies to increase happiness in day-to-day life.
Wednesdays 1:30 - 2:30pm: Shelly Collins, Ph.D.
May 3rd, 10th, 17th