Direct Deposit Login Instructions
Empeon Hub (Online Paystub)
We are pleased to provide you with an enhanced Employee Self Service (ESS) portal to review your paystubs and employment profile online.  You will find this online resource to be easy to use and it supports access from both PC and smart devices.  Please review the information below to understand how to register and review your pay info when needed.
Please Note: Internet Explorer is NOT supported for Empeon Hub.  Recommended internet browsers are Chrome or Firefox.
Provide your email to your HR or Payroll department.  You will soon receive an email like the example below from notifications@em.empeon.com (Empeon ESS Hub) inviting you to register.  Click the "Register Account" link in the email.
Image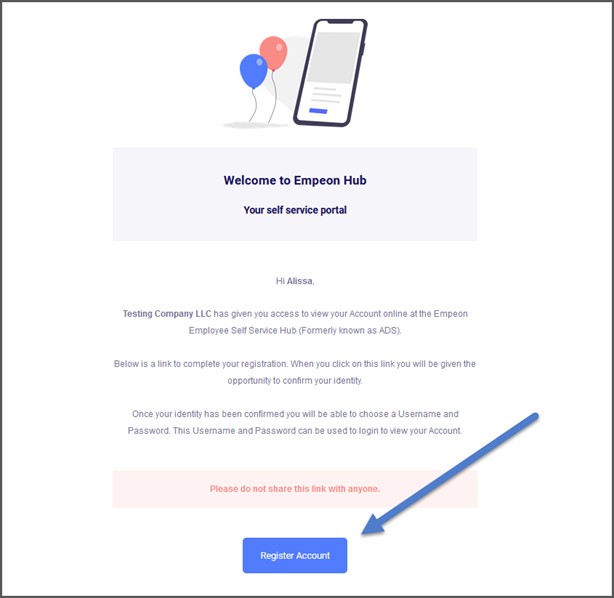 The "Register Account" link will take you to a secure web portal. Per screenshots below first verify your identity by keying in your entire social security number.  Then confirm your email, create a password, and confirm your first and last name.
Image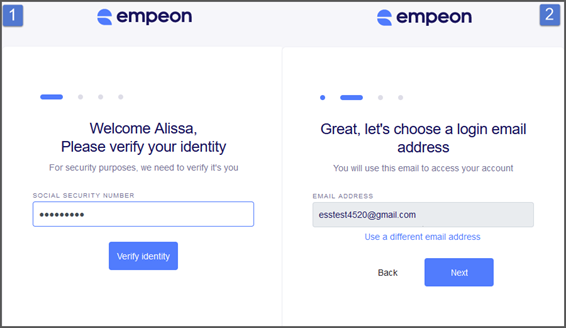 Image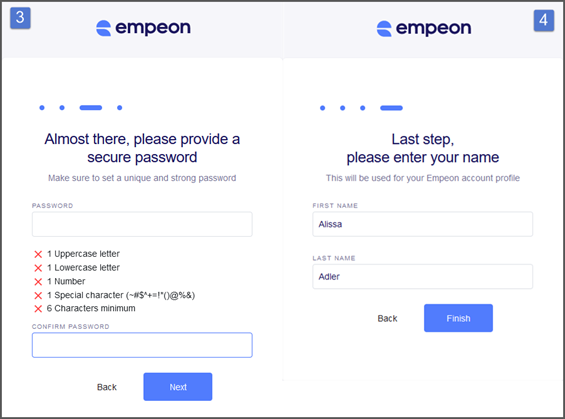 Once registered; another verification email will be sent to your email.  Check your inbox for an Email Address Confirmation and click on the "Confirm" link.
Image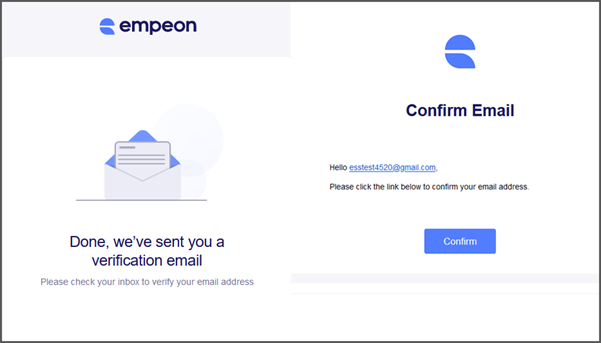 Once the email is confirmed, click "Go To Sign In" and login using the email and password you created.  The website/URL for ESS is https://hub.empeon.com.  If you ever forget your password, click the "I forgot my password" link to reset it.
Image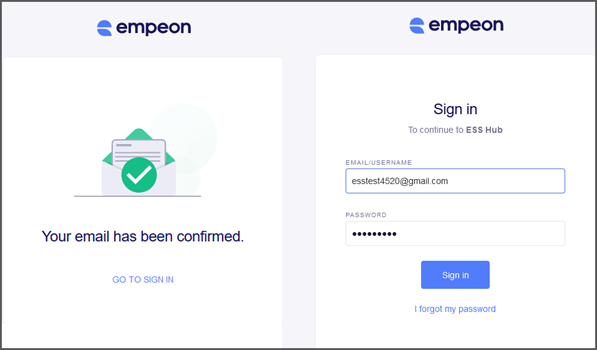 When you first login to Empeon Hub; you will be taken to the home screen.  Here you can review your profile and download your latest stubs.  To access more pay information click the "Paystubs" link to review stubs from previous check dates.
Depending on your employer's setup with Empeon; you may be able to do other items in ESS such as request changes to your employment info, setup direct deposit, or request time off.  Confirm with your Payroll or HR department if these features are available to you.
Image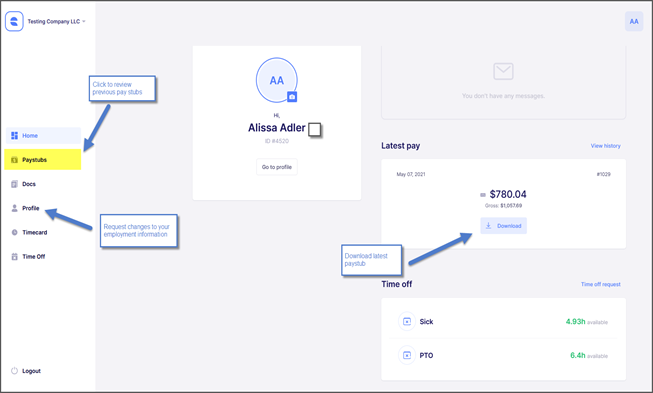 Troubleshooting Tips – Review tips below for technical challenges you may encounter and how you can address.  For additional assistance contact your Payroll or HR department.
Registration and access to Empeon ESS needs to be done through Chrome or Firefox.  If Internet Explorer/Edge is your default browser; when registering right-click and copy the "Register Account" link and paste it into Chrome or Firefox.  Be sure to complete your entire registration in Chrome or Firefox.
Always visit the exact URL of https://hub.empeon.com to login after you register.
Registration/confirmation emails are sometimes delayed or blocked as spam.  If trying to register using your work email request for your IT to whitelist mail from notifications@em.empeon.com.  Emails sometimes go to the "Promotions" section of Gmail or spam/promotions of other email services.
For any challenges registering or accessing with a smart device; utilize a PC to access instead.
Your latest paystub is only available for review in Empeon ESS when the current date is the same day or after your paystub's check date.
The clock on the PC or device from which you are trying to access Empeon ESS must match the actual current time.  If it does not match, the site will not load after login.
For any other issues where the site fails to load after login; go to your browser's settings and clear its cache for at least the last 7 days.