How CSULB Basic Needs empowers students facing homelessness, food insecurity
Published November 30, 2022
Michelle Taylor* '22 didn't reach out to Basic Needs until she was about to finish her bachelor's degree.
"My house got very toxic, I had to leave," she said.
She had used on-campus resources before from Cal State Long Beach's Counseling and Psychological Services (CAPS), and she initially reached out to her counselors to help with her mental state. That's when CAPS referred her to Basic Needs, a program that assists and immediately serves students who have been displaced or are experiencing homelessness, food insecurity, an emergency, and/or a crisis. 
She had heard about the Student Emergency Intervention and Wellness Program before from her class syllabus, but she didn't really think much about it. It wasn't until she needed a place to stay, and after she overcame the hurdle to ask for help, when she officially contacted Basic Needs.  
"The fact that it was available to me, it's a lifesaver," Taylor said. "I felt good when I got here. I slept good. I got sleep. I felt peace. I felt safe." 
The stigma of reaching out for help, even when it's needed, is something Basic Needs Director Danielle Muñoz is very aware of.  
"We face two barriers: visibility and stigma," she said. "Even if we are visible, do students feel comfortable reaching out?" 
To break that stigma, Muñoz said the program is trying different methods of meeting students. For example, a new Associated Students, Inc (ASI) Beach Kitchen is teaching students how to use ingredients from ASI Beach Pantry, CSULB's on-campus food pantry keeps items stocked for students in need, and CalFresh, California's implementation of the federal Supplemental Nutrition Assistance Program (SNAP) ensures that students get assistance to buy local produce.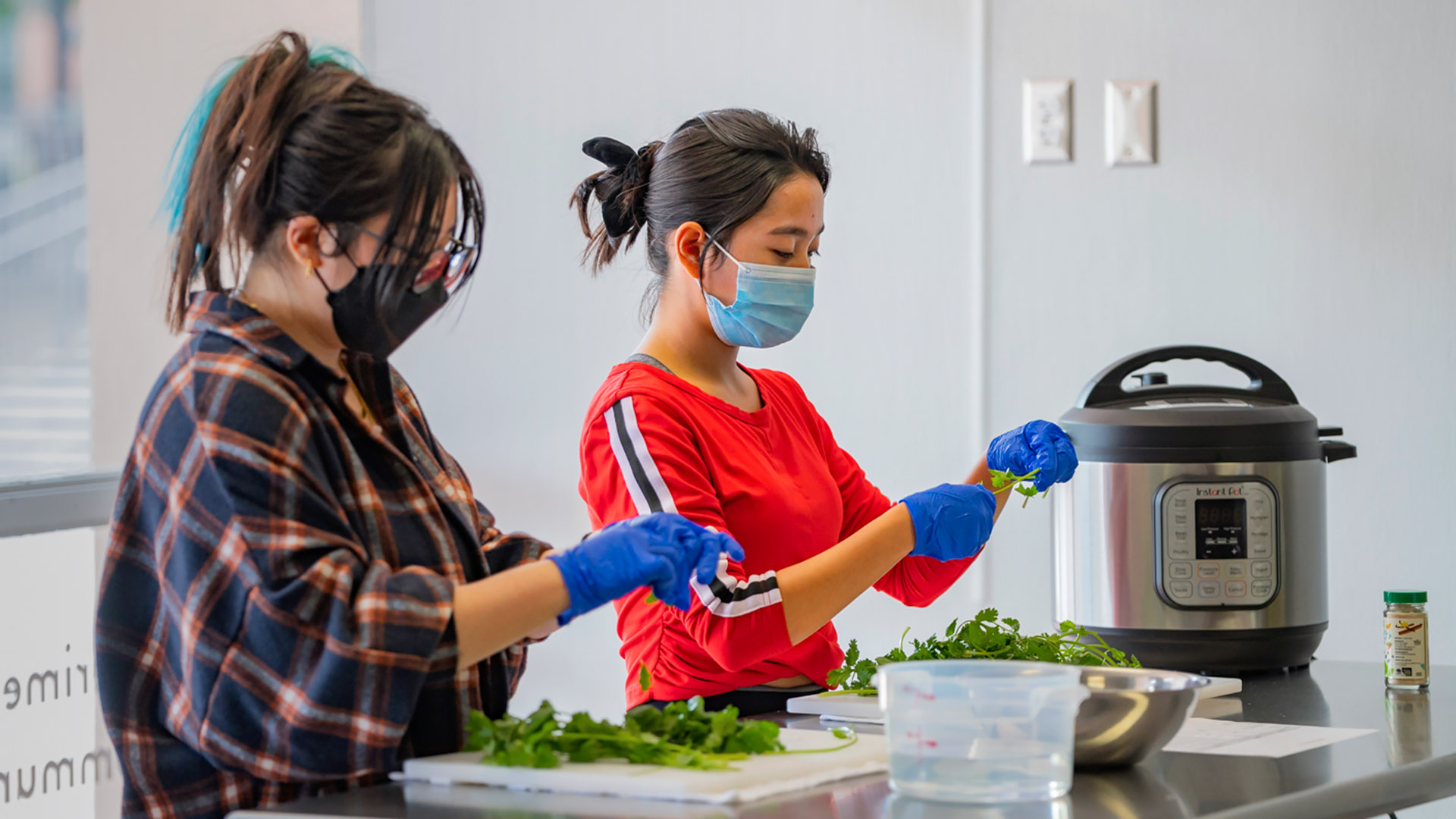 Basic Needs also reaches out to students through outdoor yoga classes, an on-campus farmers market and a successful string of Hunger and Homelessness Awareness Week events. During a recent CalFresh Outreach Week, Basic Needs served 256 students, completed 19 same-day county interviews, which is a part of the application process, and submitted 91 CalFresh applications. 
Muñoz said that Basic Needs is on track to serve 600 case management appointments, which include emergency housing, emergency funds, counseling resources, childcare, transportation, food, medical needs and technology resources, this fall semester. Since August, they have seen more than 400 students, and it's increasing each year. For Muñoz, that's a good thing.   
"The more case management appointments the better," she said. "I know we are getting to students. I hope we can serve more in the future." 
At CSULB, a study lead by Dr. Rashida Crutchfield, associate professor in the School of Social Work, shows that 12.5% of students encounter some type of housing insecurity. That's roughly 5,000 Beach students.  
One goal of Basic Needs is to empower students at The Beach so they can focus on their studies and finish their academic requirements to graduate. After she was set up with a place to sleep in on-campus Student Housing, Taylor said she was able to pull herself out of the mud.  
"When I was still at home, I couldn't sleep, my grades were falling," she said. "That was hard for me, because I've been on the President's List ever since I was here at CSULB. They put me here, and finally I was at peace. I was able to get my grades up." 
Additionally, Basic Needs hopes to implement and connect students with off-campus programs that will only help them in the long-term, even after graduation. One goal the program has is to continue expanding housing support through a rent subsidy program, which will address the local housing crisis head on. 
"Housing costs and inflation are not a one-time issue," Muñoz said. "When Basic Needs first started, it was addressing students who lost jobs and needed one month of rent to get back on their feet again. I want students to stay on their feet." 
Taylor is currently working toward her teaching credentials at The Beach and hopes to work with students in grades K-8.  
* A pseudonym was used to protect the student's identity.