Formerly incarcerated women find a second chance through Project Rebound
Published February 21, 2023
Selena Lopez, a fourth year in communication studies at CSULB, grew up in the foster care system. She started using drugs and alcohol at an early age and found herself in and out of jail. 
When she turned 18, her mother died, and her father was incarcerated and deported back to Guatemala. She was arrested for stealing cars, breaking into properties and pilfering items to pay for drugs. 
"I kinda lost myself. I was so angry and lost," said Lopez, now 26.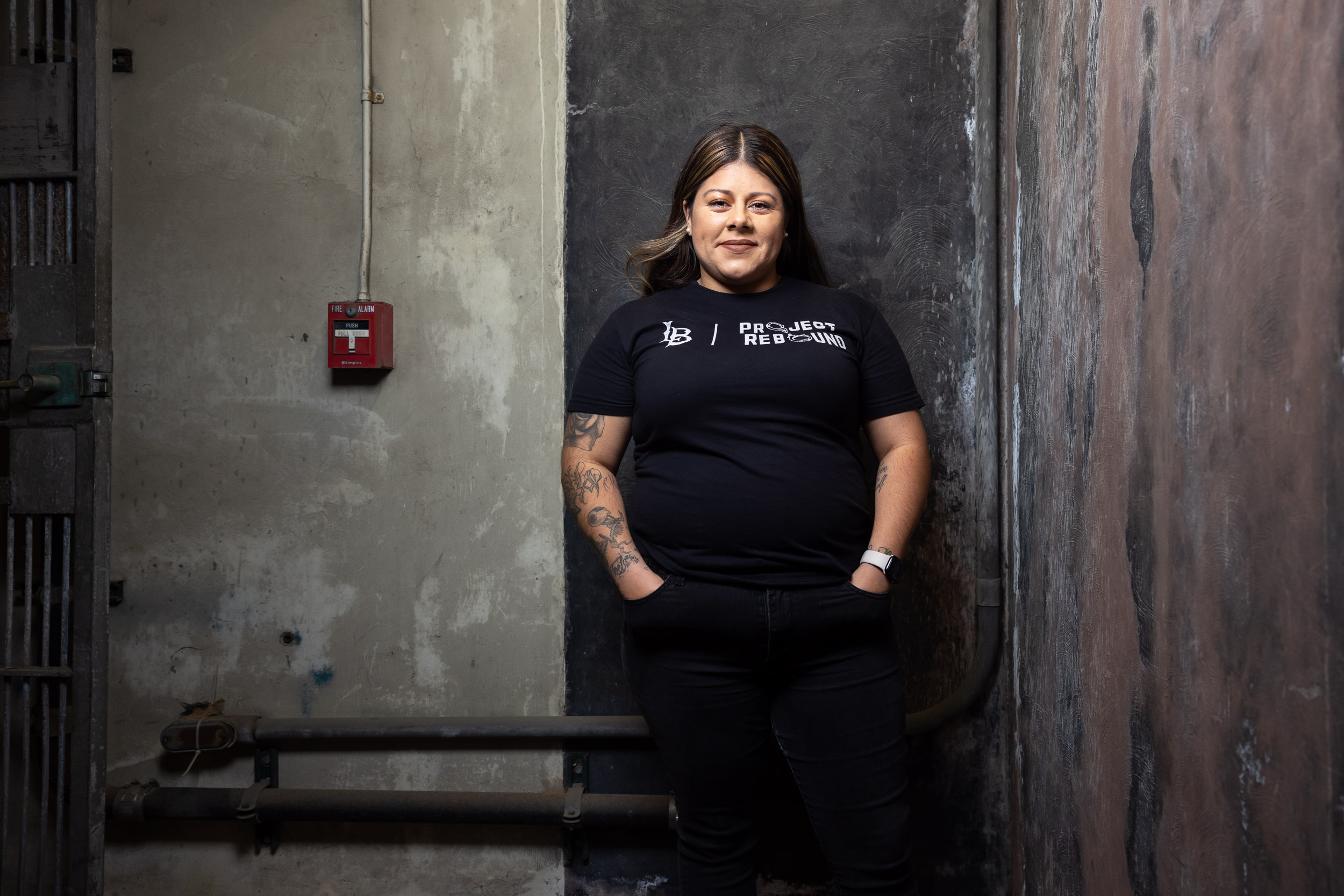 During her last stint in jail, she faced the possibility of extensive prison time, and decided to turn her life around. She attended community college, then enrolled at CSULB. Still, she felt like she didn't belong at The Beach. 
"I had that imposter syndrome where I felt like, did I really belong here? I don't think I do. Because I didn't really relate to anybody or see anybody that looked like me." 
But when she encountered Cal State Long Beach's Project Rebound program, things changed for her. "I felt welcomed. The support I was given was amazing. They offered me books, lunch, business cards, personal numbers." 
Through Project Rebound, she obtained an internship and now works as a student assistant for the program. She's planning to graduate this May. 
Project Rebound is a CSU-wide program that helps formerly incarcerated individuals as they work to transform their lives through higher education. It was founded in 1967 by John Irwin at San Francisco State University.  
At Cal State Long Beach, about 95 students have benefitted from the program, which provides scholarships, internships, basic needs, counseling, pro bono legal services and academic advising. The program started at The Beach as part of an expansion effort in 2020. It was fully approved in 2022 and is now on 14 CSU campuses. 
There has also been a special effort at CSULB's Project Rebound to make it more gender equitable. In the United States, men far outnumber women in the prison system. According to the Federal Bureau of Prisons' latest statistics, 93.1% of current inmates, or 148,095, are male, while 6.9%, or 10,982, are female.  
At CSULB, 32.3% of current participants in Project Rebound identify as female, and since its start in 2020, 34.7% have identified as female. 
Dr. James Binall, executive director of Project Rebound at The Beach, credits Rebound Director Irene Sotelo for the program's successful reach to women. She co-founded the student organization Rising Scholars in 2017, which served as the springboard for Project Rebound.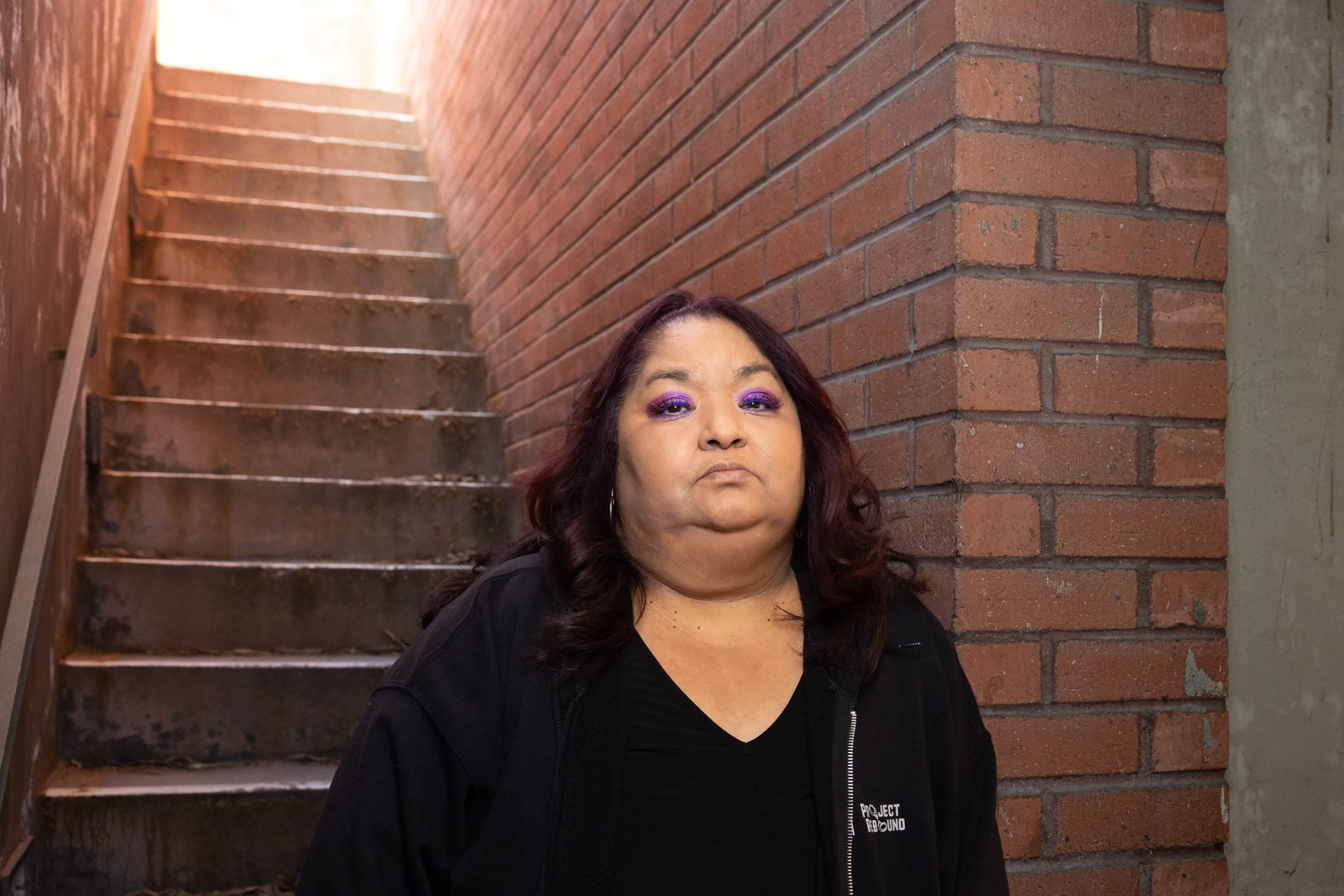 Sotelo has organized women's gatherings and has actively promoted education and higher education in area women's jails and juvenile halls.  
"We're noticing there are a lot more women in our program," said Sotelo, herself a formerly incarcerated and homeless CSULB graduate with two degrees, including a master's in social work. "It's easy for a male to go right back to work after prison. For a woman, it's hard to get jobs, to get a degree – there's a stigma attached to having a criminal record. Now, there are more opportunities for men and for women."  
The Beach's Project Rebound benefits from state funding, but also from private donations. 
"An overarching goal of our donations is to level the playing field," said a couple which has given generously to the program. "For students in Project Rebound, who will likely encounter more obstacles in finding work given their background, we hope that our paid work internships will open doors and opportunities that might be prematurely closed to them." 
The couple has also donated funds to help cover the cost of the LSAT exam and an LSAT prep course, for students who wish to pursue law school.  
By helping formerly incarcerated students gain a foothold in life, Project Rebound highlights the value such efforts offer to the greater community. Investing in Project Rebound and other community touchpoints to advance the public good is a priority of CSULB's No Barriers comprehensive fundraising campaign.   
A deferred dream reawakens 
Wynn Nguyen, a fourth-year social work student at The Beach, has also benefitted tremendously from Project Rebound. She enrolled at CSULB right after high school, but various drug addictions and prison sentences caused her to drop out. 
"I was really hopeless in my addiction," said Nguyen, 43. "It really took me to a place I never thought I'd go."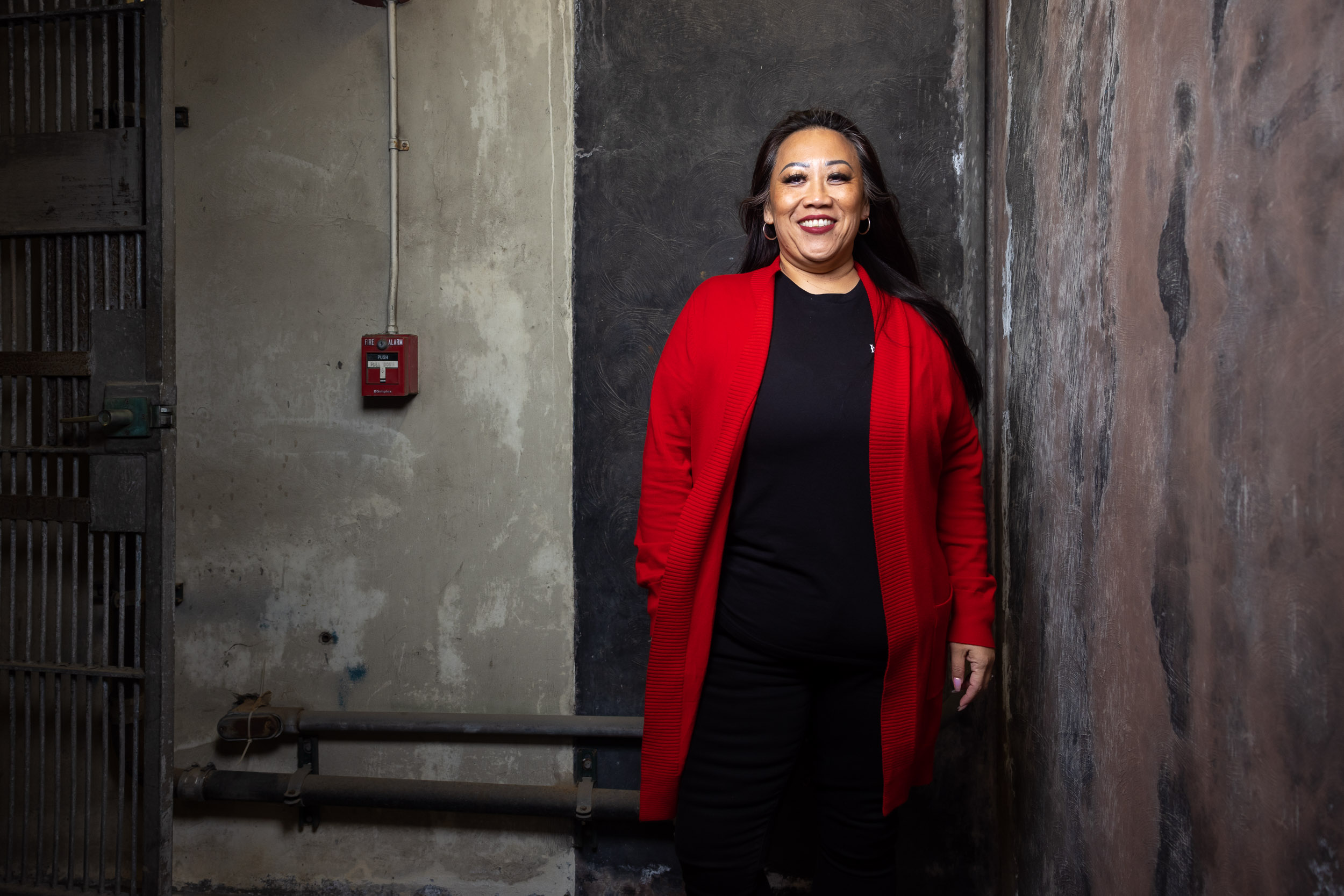 But after her last prison term, she got help for her addictions and re-matriculated at The Beach. She connected with Project Rebound, and wound up getting a scholarship that covered tuition, books and technology expenses for an entire year. 
"Having a group of people who understand what it's like to be formerly incarcerated gives me hope to make positive changes," Nguyen said. 
When she was younger, she felt a disconnect between herself and her Vietnamese immigrant parents. But she's been able to rebuild her relationship with them. 
"I now have an amazing relationship with my parents," she said. "We make jokes because I'm thinking about a doctorate in social work after I get my license. I tell them, 'You'll finally get that doctor you always wanted.' "