CSULB students aim to help alleviate housing crisis with sustainable tiny house
Published October 18, 2023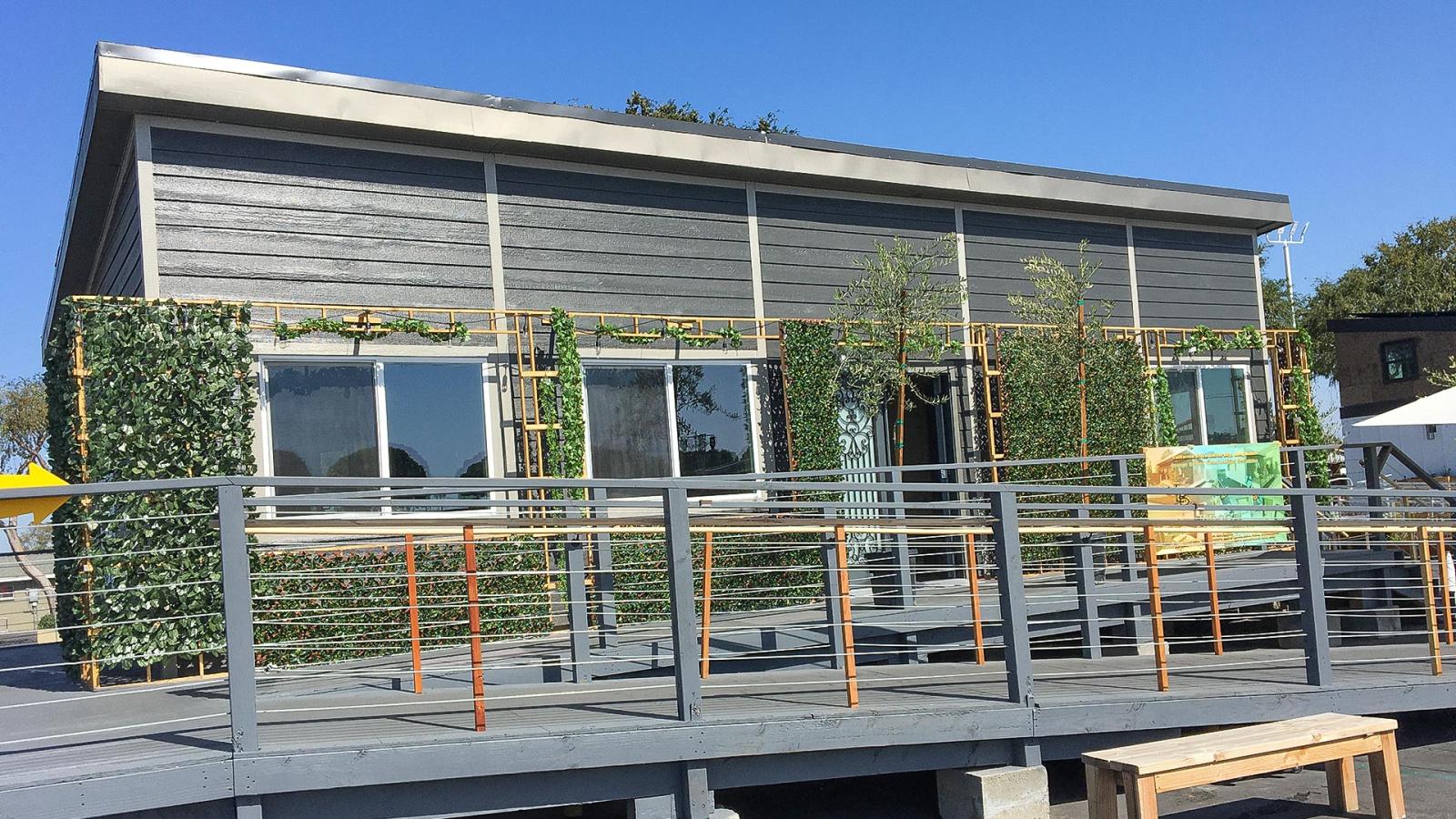 "I could live here." 
That's the most common phrase the builders and designers hear when people enter their minimalist but airy tiny house – built on the Cal State Long Beach campus and recently relocated to the OC Fairgrounds for a collegiate competition. 
A group of Beach students and recent graduates spent the past two years working on the sustainable, affordable tiny house that could be a model for residences in the future. The 850 square-foot accessory dwelling unit (ADU) – meaning it could house one or two people and be located next to a larger house – recently participated in the 14th annual Orange County Sustainability Decathlon, along with 16 other national and international universities. The house tied for first place in the energy efficiency category, and tied for third place in engineering and construction.  
Fabricated over the past few months at the CSULB College of Engineering, the house is built from sustainable materials, including wood, polystyrene insulation, structural insulated panels and paper clay. It is composed of five separate modules that can easily be broken down and put back together again for mobility. 
According to the project managers, it's 50% more energy efficient than a stick-frame home, and it's built with 40% less lumber. It utilizes solar power, and 95% of shower water and 50% of washing machine water is reclaimed and recycled for use in the toilet and irrigation. Plus, with donations of cash and materials, it has been considerably cheaper to build than other structures like it.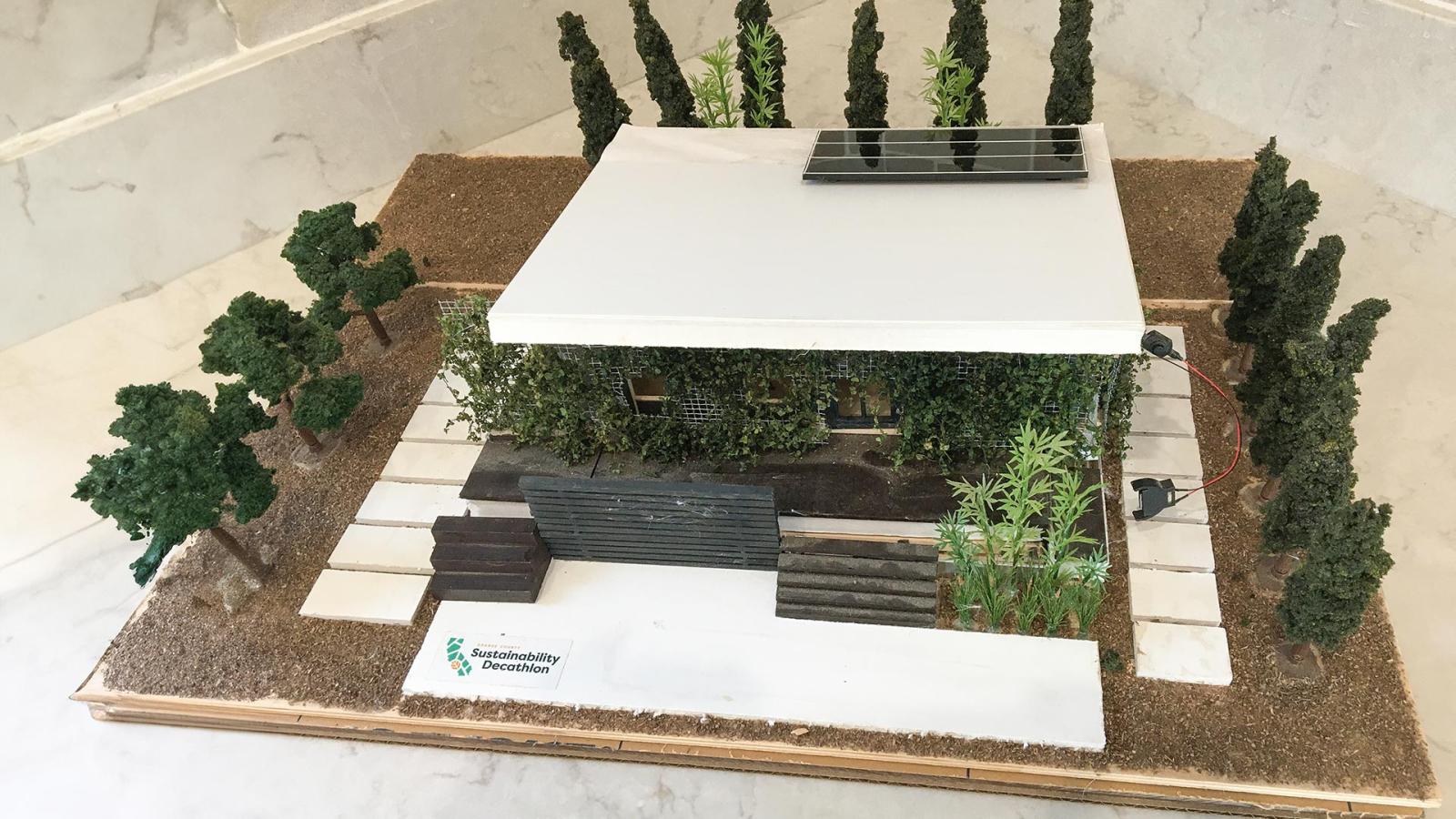 "Traditionally, any time you put the word 'sustainable' in front of a project, now you're talking inflated prices," said John Beltran '23, one of three project managers. He received a bachelor's degree in construction management from The Beach in May. "We wanted to be able to show people that you can build stuff that can still be sustainable, at an affordable price that anybody can pay."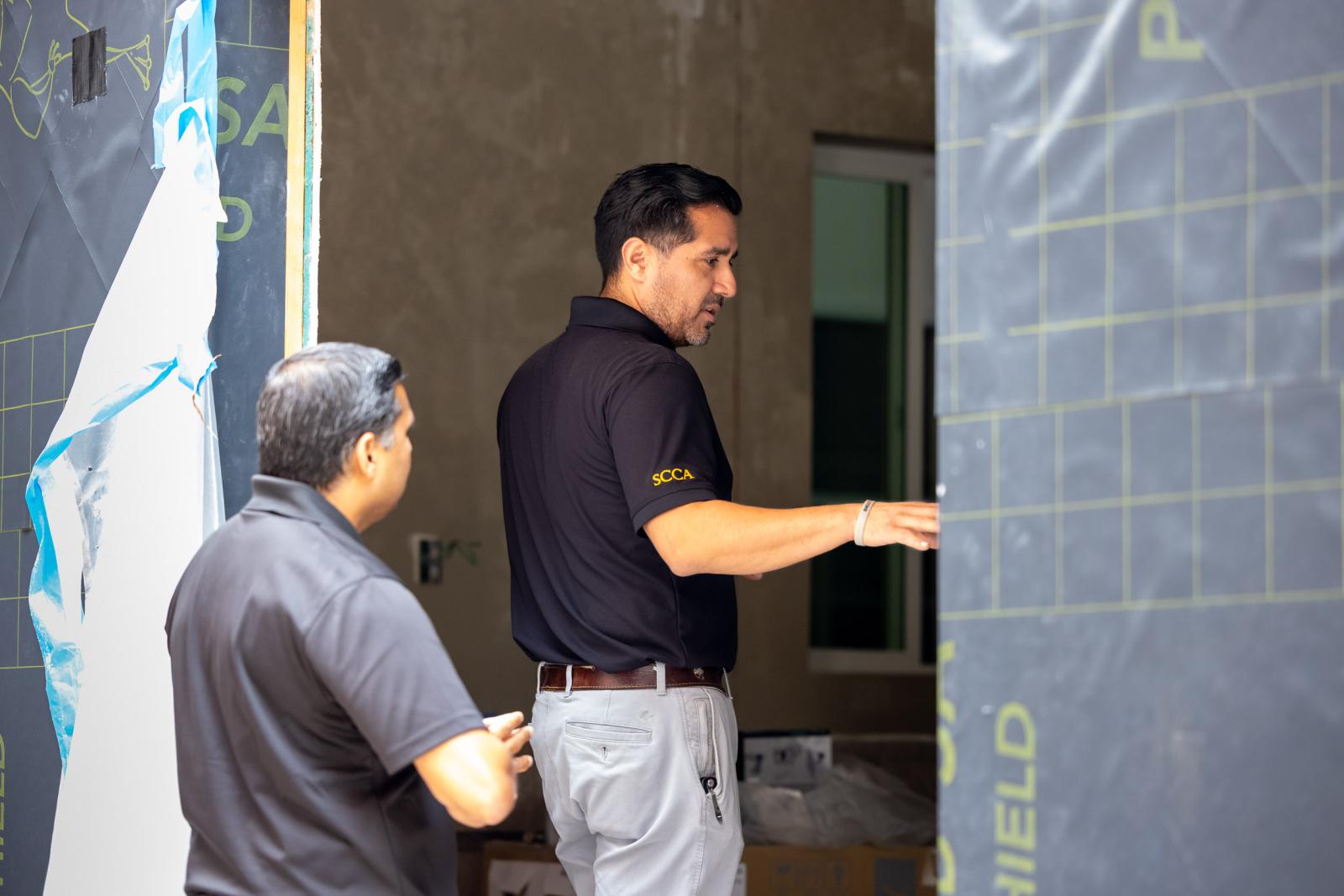 The tiny house – nicknamed "Midoori," which means "green" in Japanese – addresses several key crises in housing today. It follows sustainable building practices, which are crucial in this era of climate change, global warming and limited resources. 
And it's an effort to help solve the housing crisis, by building desirable, modern units for single people or couples at an extremely affordable price – in fact, priced below market value. This Beach effort – with an estimated construction cost of $280,000 – already has a potential buyer, the managers said. 
"We've produced less of a carbon footprint," Beltran said. "We've thought a lot about this." 
Beltran, Takashi Hosaka '23 and Brett Workman '23 are the project managers. Hung Nguyen, a professor in construction management, is the project director and architectural designer, and Thang Le, another professor in construction management, did the structural design. 
Five current design students from the College of the Arts also contributed designs to the interior, including wabi-sabi wall treatment, the kitchen layout, countertops, backsplash, vases, hanging lamps, stools and an indoor Zen sand garden.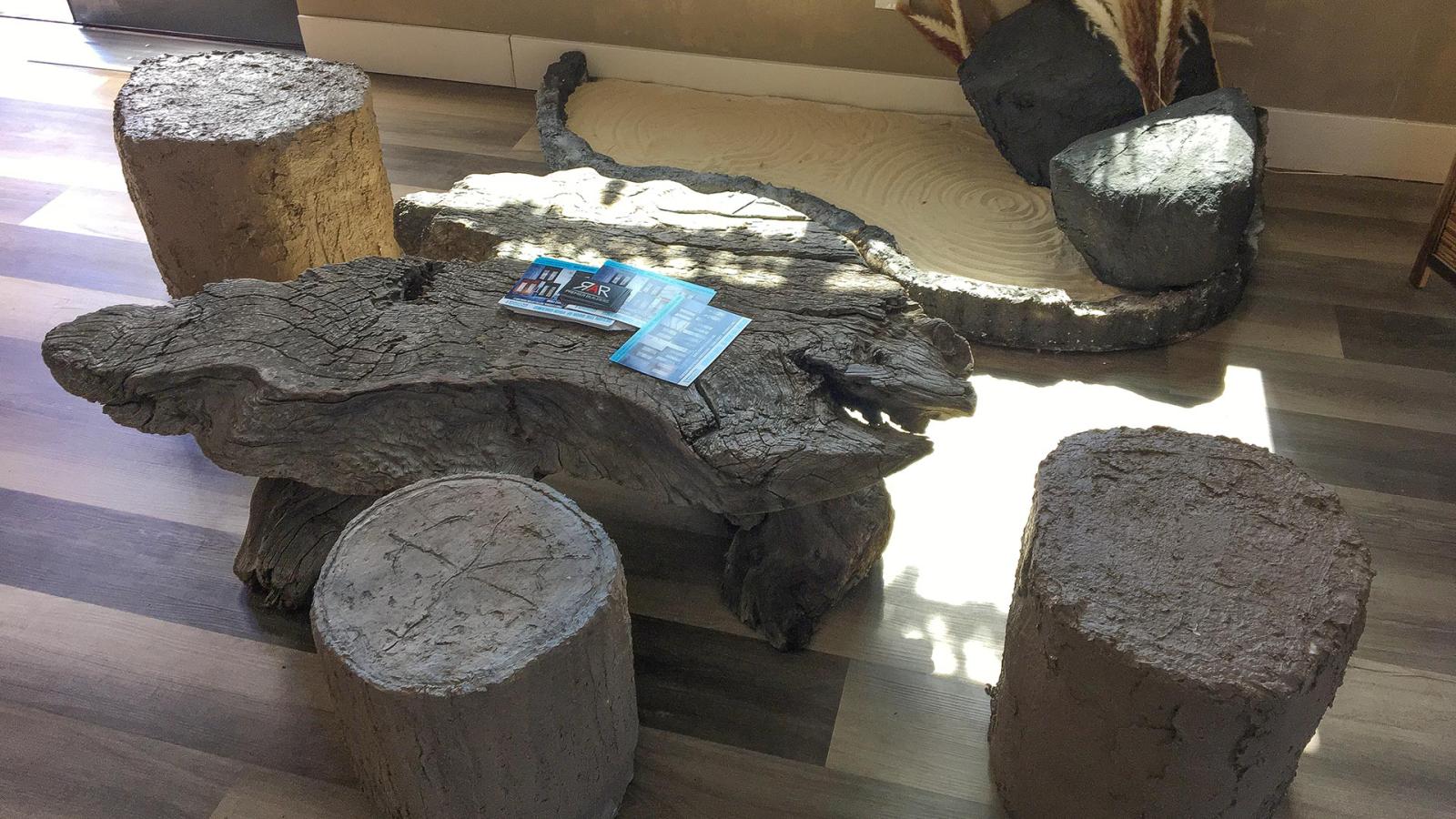 "We presented many furniture ideas for the living room, really simple stools and sofa and coffee table ideas," said Hana Hwang, a third year in interior design. 
"This was a really good experience getting exposed to the real site and being out there, and getting to meet other people," said Thi Vuong, also a third-year student in interior design. "It's good exposure for us, and we made some good connections in the process. This is a really good stepping stone toward sustainability, within the residential and design community." 
The tiny house project is a prime example of The Beach's aim to elevate the community and advance the public good, which is a key priority of the comprehensive No Barriers fundraising campaign. 
This effort was supported by monetary and material contributions, as well as an online Beachfunder campaign. 
Nathan and Gina Flint, the owners of Tileco Distributors, based in Santa Maria, contributed funds, quartz countertops, backsplash and porcelain tiles to this project.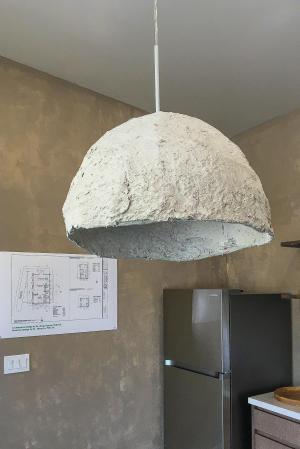 "It's always important to support our next generation of leaders and innovators," the Flints said. "We feel a special connection to CSULB, especially the engineering department, since our daughter (Natali) is a sophomore in the College of Engineering at CSULB."  
Two of the project managers have moved onto jobs at highly regarded construction firms. And all three plan to work separately or together on sustainable projects in the future. 
Hosaka said he learned a tremendous amount from this project, which has prepared him for a future in sustainable construction. 
"I learned about material procurement, how contracts are written up and different traits to build this home," he said. "How to work with people, how to coordinate activities, to a degree how to manage resources, whether that be money, people, material and time."