How CSULB is celebrating Native American heritage, advancing tribal relations
Published October 30, 2023
Image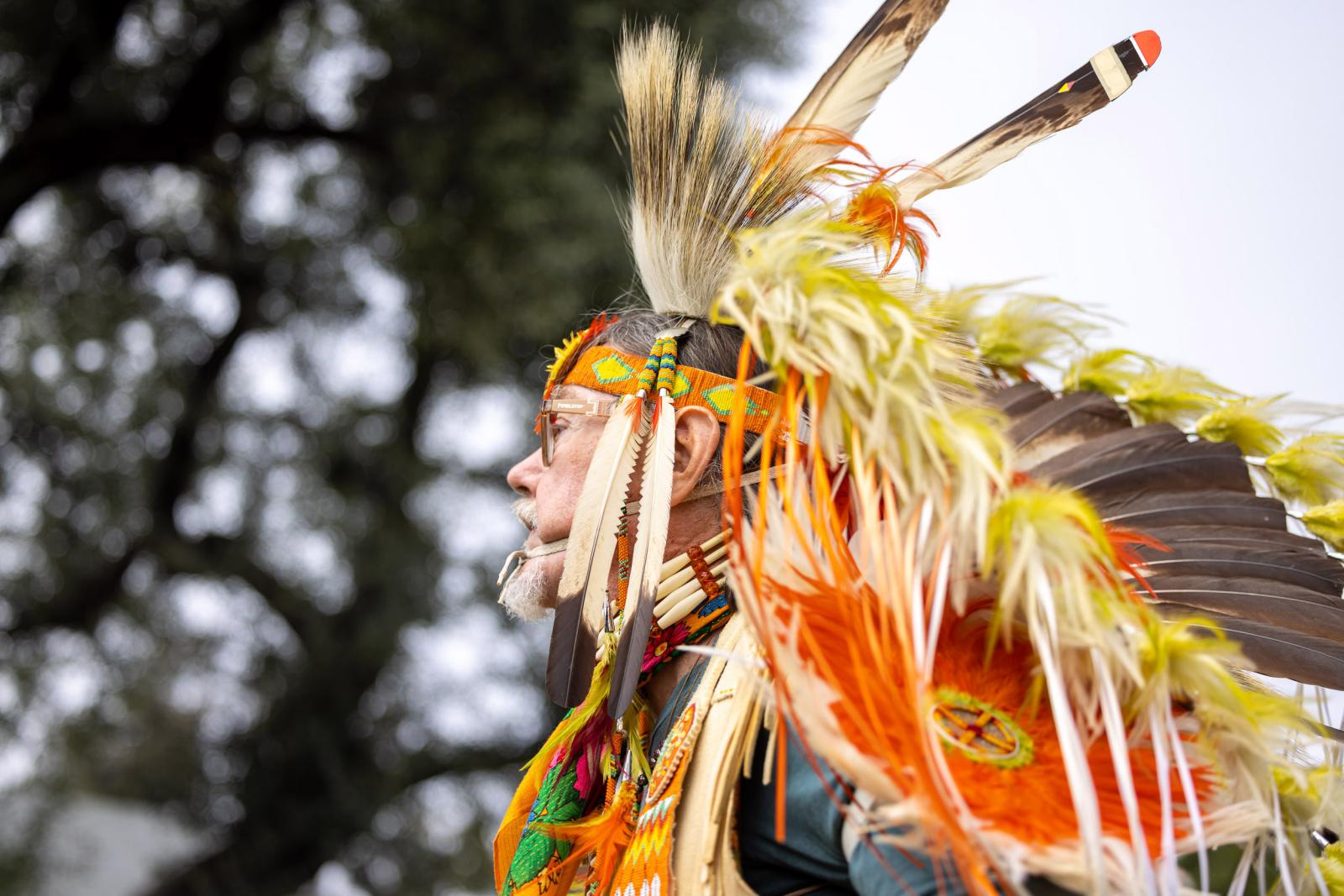 November is Native American Heritage Month, an opportunity to acknowledge the contributions, history and culture of American Indians, including recognition and continued care of the sacred site of Puvungna, on the Cal State Long Beach campus.  
CSULB will commemorate Native American Heritage Month with several events, including a Nov. 1 kickoff, beading circle, teach-in and artistic demonstration, career workshop, powwow dance workshop, and a screening of the 1998 Native American-made film, "Smoke Signals." 
"Cal State Long Beach is proudly presenting a variety of programs and activities during Native American Heritage Month," said President Jane Close Conoley. "But I believe that our campus has a special responsibility, all throughout the year, to acknowledge and honor Indigenous cultures, to build enduring relationships with tribal leaders and communities, and to work to increase Native American enrollment and success on our campus. The creation of our Tribal Relations office, led by Thalia Gomez, is an important step forward in ensuring that CSULB is a good partner to tribal nations and citizens, especially those connected to the sacred site of Puvungna." 
For students such as Eleanor Nelson, who is Pascua Yaqui, the month is an opportunity for the Beach community to recognize and celebrate a population that isn't always visible. American Indians and Alaska Natives only make up .1% of the student population, according to campus data, and 1.7% of the state population, according to the U.S. Census Bureau.  
"Native American Heritage Month is important to me because it's a month where many people take the time to learn and acknowledge Native peoples," said Nelson, a second-year political science student who's also president of the American Indian Student Council. "Sometimes we are overlooked since we are a small minority of people on campus, but Native American Heritage Month is a month for us to acknowledge our own culture and resiliency and share that with the campus community and public." 
Advancing Tribal Relations  
The Beach has made great strides to advance tribal relations, creating a Tribal Relations office and hiring Gomez as its director in August. She has already begun working on building trust with American Indian communities in Long Beach and Los Angeles County. In addition, she is overseeing CSULB's NAGPRA/Cal NAGPRA collections and repatriation of objects to Indigenous tribes (NAGPRA is the Native American Graves Protection and Repatriation Act, a federal law passed in 1990). She is also the point person for all tribal consultations, and she's coordinating with tribes regarding the care and upkeep of Puvungna.  
CSULB is a significant sacred space to Gabrielino, Tongva, Kizh and Acjachemen/Juaneño tribes. The university takes seriously its responsibility to manage and care for this site, in consultation with affiliated tribes and federal and state agencies.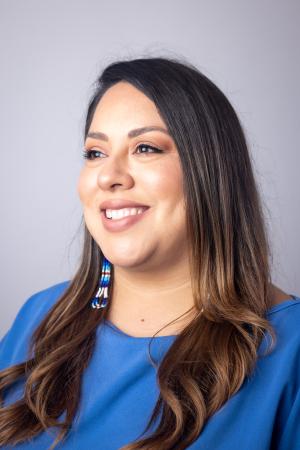 "I am excited to be working in the CSU within tribal relations," said Gomez, also a member of the Pascua Yaqui Tribe of Arizona. "There are so many amazing things happening at the CSU level that are really putting a lot of focus on working with tribal communities and repatriation. This campus has such great American Indian presence and community involvement, so that's exciting." 
Gomez is an alumna of the CSU, obtaining her bachelor's degree in anthropology and Chicana/o studies from CSU Dominguez Hills. She received a master's degree in hemispheric Indigenous knowledge from the University of Arizona, where she worked with elders from the 39th South Tucson community on issues pertaining to Yaqui water rights in Sonora, Mexico. 
She is currently pursuing a doctorate at UCLA, researching Yaqui relationships to the Yaqui River and other topics related to the tribe. 
"There is so much room to grow and really solidify the partnerships we have with tribal communities," she said. "I'm also very interested in working on issues pertaining to Indigenous student retention and supporting the successful work around our annual powwow, which I have attended since I was about 10 or 12 years old."
Also important to the university and Gomez is the repatriation and care of Native American objects, as required by NAGPRA, Cal NAGPRA and AB 389, a recent law that requires the California State University to assess its collections and abide by federal and state laws.  
CSULB has repatriated items and remains twice – in 1998 and 2006 – and has not added to its tribal collections in seven years. Since 2021, the campus has reviewed and re-catalogued nearly 500 cultural items, and currently 650 boxes remain under stewardship, as researchers update the chain of custody records and determine tribal affiliation. 
"We're trying to make a very steady progressive stride toward that," Gomez said. "It takes a lot of work, but that's the priority, of course."