CSULB's Kleefeld Contemporary Art Museum opens its doors with new look, new exhibits
Published February 11, 2022
When the doors to the Carolyn Campagna Kleefeld Contemporary Art Museum open on Saturday, visitors will be treated to a newly expanded space, eye-catching art exhibitions and upgraded  public spaces and facilities. 
The museum's soft launch welcomes the community back after two years of construction that not only expanded the building by 4,000 square feet but created state-of-the-art spaces for more galleries, work and educational areas. 
Image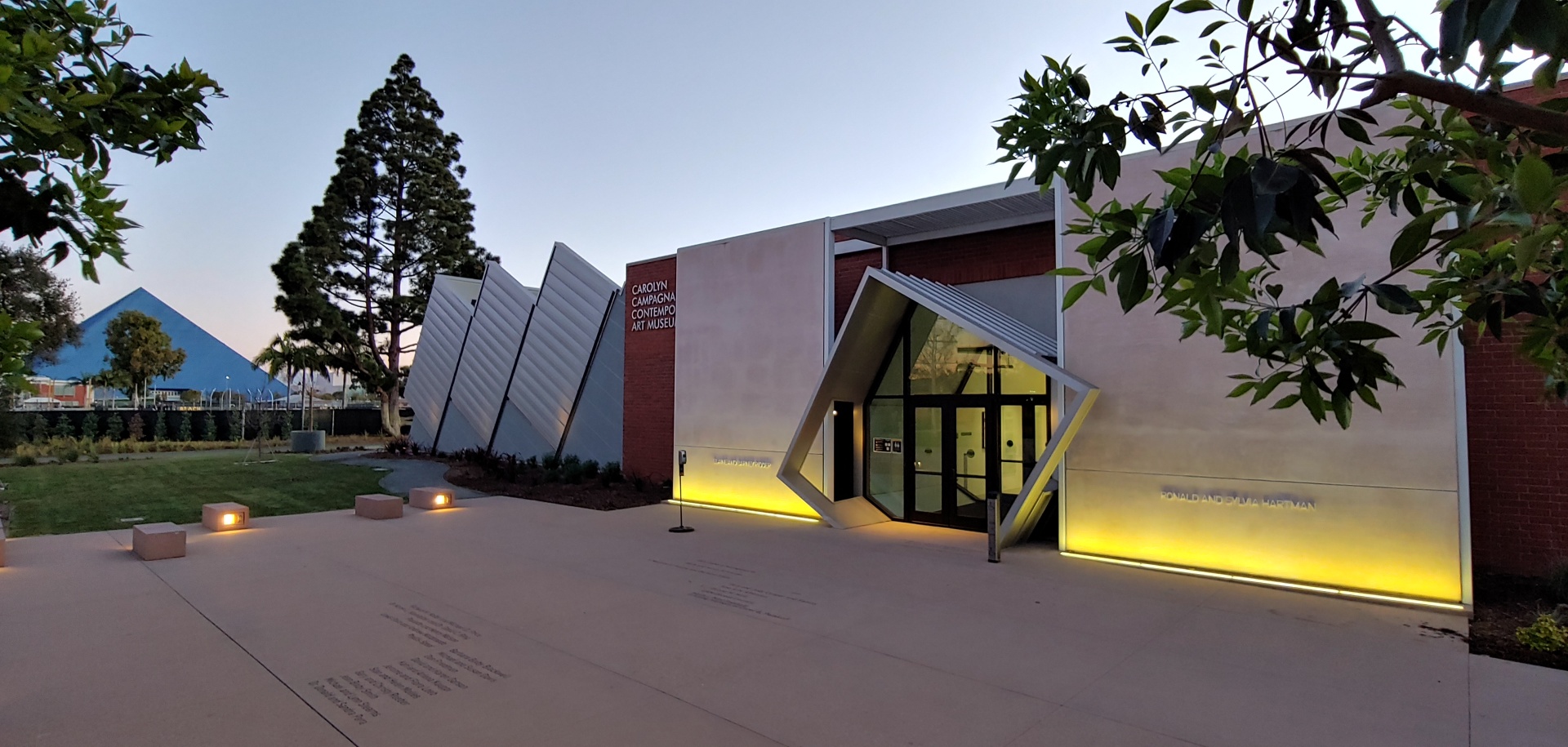 The Museum opens with temporary limited hours on Tuesdays, Wednesdays, Thursdays in addition to second Saturdays and reservation-based visitation on Fridays.
Tours of the Public Art Park, including campus sculpture gardens, murals and a new mosaic are available at noon each second Saturday of the month starting with opening day on February 12. The Museum is closed Sundays and Mondays.
The transformation is intended to better serve visitors with accessible facilities, inclusive policies and multi-use spaces that will make the only free museum in Long Beach welcoming for everyone. Renovations also offer opportunities for groups to host small receptions outside on Patron's Plaza and in the north gardens.
Just inside the Museum doors, Constance W. Glenn Court (Glenn Court) welcomes visitors with an airy entry area including a Community Gallery and a museum store featuring art crafted by Cal State Long Beach alumni.
"After two years of working to expand and transform our museum, we are overjoyed to welcome communities to experience our arts complex, new exhibitions and more," museum Director Paul Baker Prindle said. "Reopening represents the collective efforts of museum staff, campus design and construction services, volunteers and a whole network of support. 
"We are very excited to advance our focus on visual abstraction, material innovation and arts integration and offer improved access to our collection as an educational resource that is owned by all Californians." 
While funding for the $24 million renovation that included the adjacent Horn Center came from private donors, the lead gift was from artist Carolyn Campagna Kleefeld, who moved to Long Beach from England as a child. Within the Museum which is named in her honor, there is the Carolyn Campagna Kleefeld Gallery and an archive of her writings.
Outside the doors connecting the museum and the Horn Center is a floor-to-ceiling abstract mosaic by famed artist Millard Sheets, donated by Farmers & Merchants Bank. The reinstallation of the mosaic was completed by Cooke's Crating and the conservation of work was performed by RLA Conservation and Brian Worley Art & Restoration. Educational text and programming to be announced will ensure this work is enjoyed by the next generation.
"The expanded museum provides CSULB with unique scholarship, innovation and service opportunities," said President Jane Close Conoley. "The new expansion allows for greater levels of engagement with the diverse communities we serve, and our hope is to make it available to as many groups as possible. 
"Further, we are delighted that this 'laboratory for cultural exploration' is housed in a facility that showcases The Beach's commitment to sustainability." 
The soft opening features works from five artists, including the museum's namesake, Carolyn Campagna Kleefeld's "In-Between the Silence," is on view from Feb. 12–June 25.
Guest curated by Georgia Freedman-Harvey, this exhibition presents drawings and paintings centered on exploring unknown realms to find deeper creative truth. It explores a place that is not knowable by the mind, but best experienced by an unhurried visit.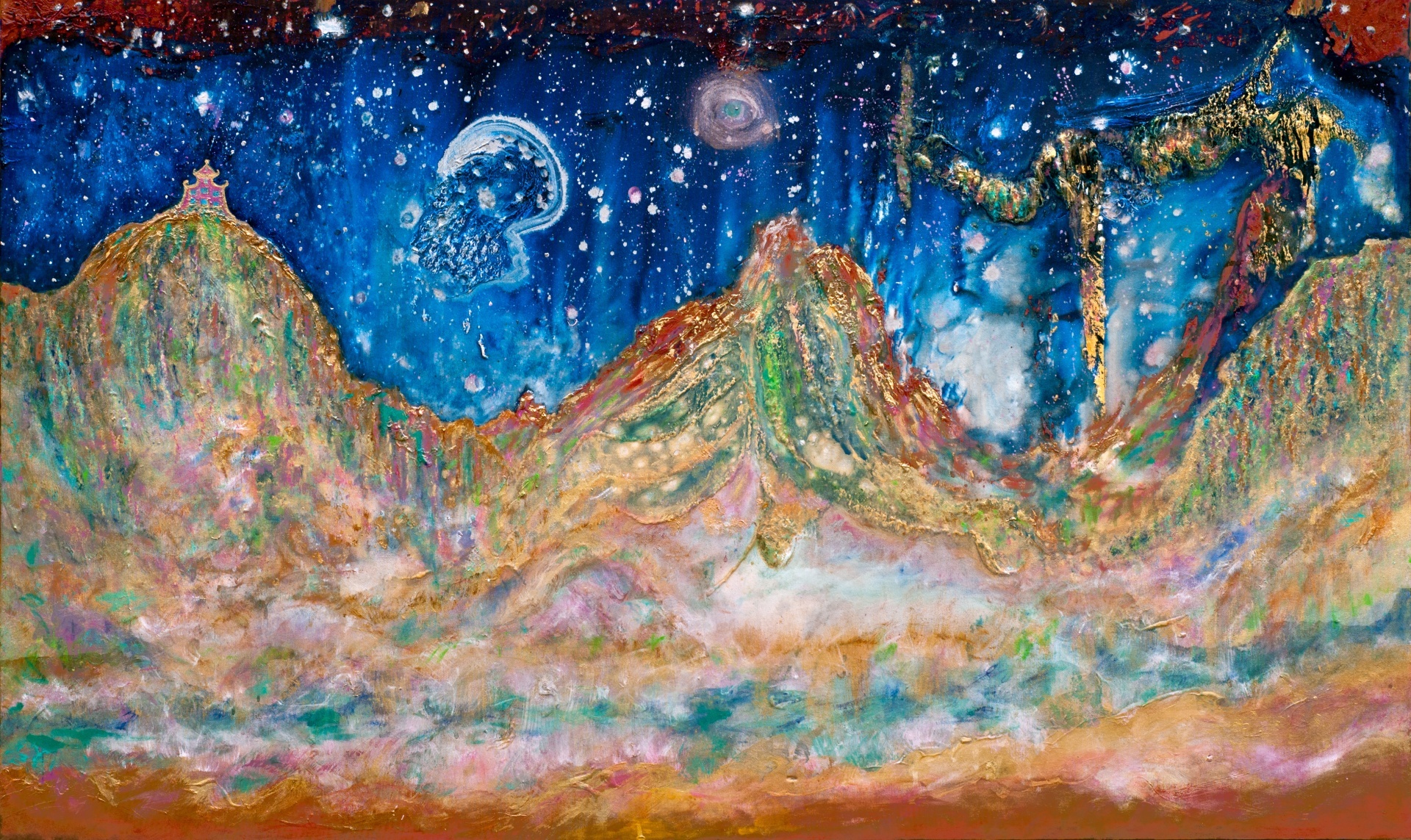 Another artist whose work will be featured is Rita Letendre, best known at The Beach for her stylistic mural Sunforce, located on a wall connecting two College of Liberal Arts buildings. The exhibition called "Eternal Space" traces the late artist's practices in abstraction and is named for the sense of building vibration in her works. Letendre passed November 2021.
Other artists whose work will be on display are:
Linda Besemer: "StrokeRollFoldSheetSlabGlitch" (February 12–June 25) depicts the artist's ongoing commitment to exploring alterity (otherness) of abstraction through many process-based series. Besemer also will kick off the Museum's free Artist Talk and Exhibition Tour series Feb. 16, where she will give a guided tour of their exhibition.
Hung Viet Nguyen: "Sacred Path" (February 12–May 7) features eight fantastical nature-inspired paintings laden with personal symbolism by the Torrance-based artist. Nguyen will lead an Artist Talk and Exhibition Tour on March 15.
Mark Bradford: "Lithographs" (February 12–March 26) presents two innovative prints produced by Los Angeles-based artist Mark Bradford with Cirrus Editions Ltd. on view via reservation only.
Carolyn Campagna Kleefeld Contemporary Art Museum photos by Tatiana Mata.