CSULB legacies: Educational Opportunity Program opens door for 3 generations
Published September 21, 2022
They were born into this extended Beach family of 355,000+ strong. A bloodline that runs black and gold and proudly wears their pride on their sleeves and hoodies. 
So, when it came to choosing a university, there really wasn't much of a choice for the offspring in these families. It was all relative. 
In this series of stories, these family members recount how they could have gone elsewhere but decided to follow a familiar path to Cal State Long Beach. 
This is the second story on Beach multigenerational families.
---
"We just grew up in a Long Beach State world," said Aja Mack '06 whose grandmother, mother, father and uncle all went to The Beach. 
Mack's story is not unlike many Cal State Long Beach graduates, whose college experience is generational, families who passed on their love of The Beach.  
Mack, who works in the CSULB admissions office, grew up walking around the campus with her mother. Attending college was important in their family and the elders imparted that knowledge young. 
"I've always heard 'go to college, go to college, go to college' and I think coming from a family that was college-bound made a difference," Mack said. 
Yet, Mack said her decision to head to The Beach was two-fold: her family's experiences and the university's outreach efforts. She said her mother made sure she had the necessary credentials to get into CSULB and connected her with the Educational Opportunity Program, which provides financial support.
It turns out, her parents also went through EOP when they attended CSULB in the 1970s.
"EOP had just become a thing in Los Angeles city schools," Mack said. "They were recruiting Black students to Long Beach State because at that time, the popular schools were Cal State Northridge, Cal State Los Angeles, UCLA, Pepperdine and others like that."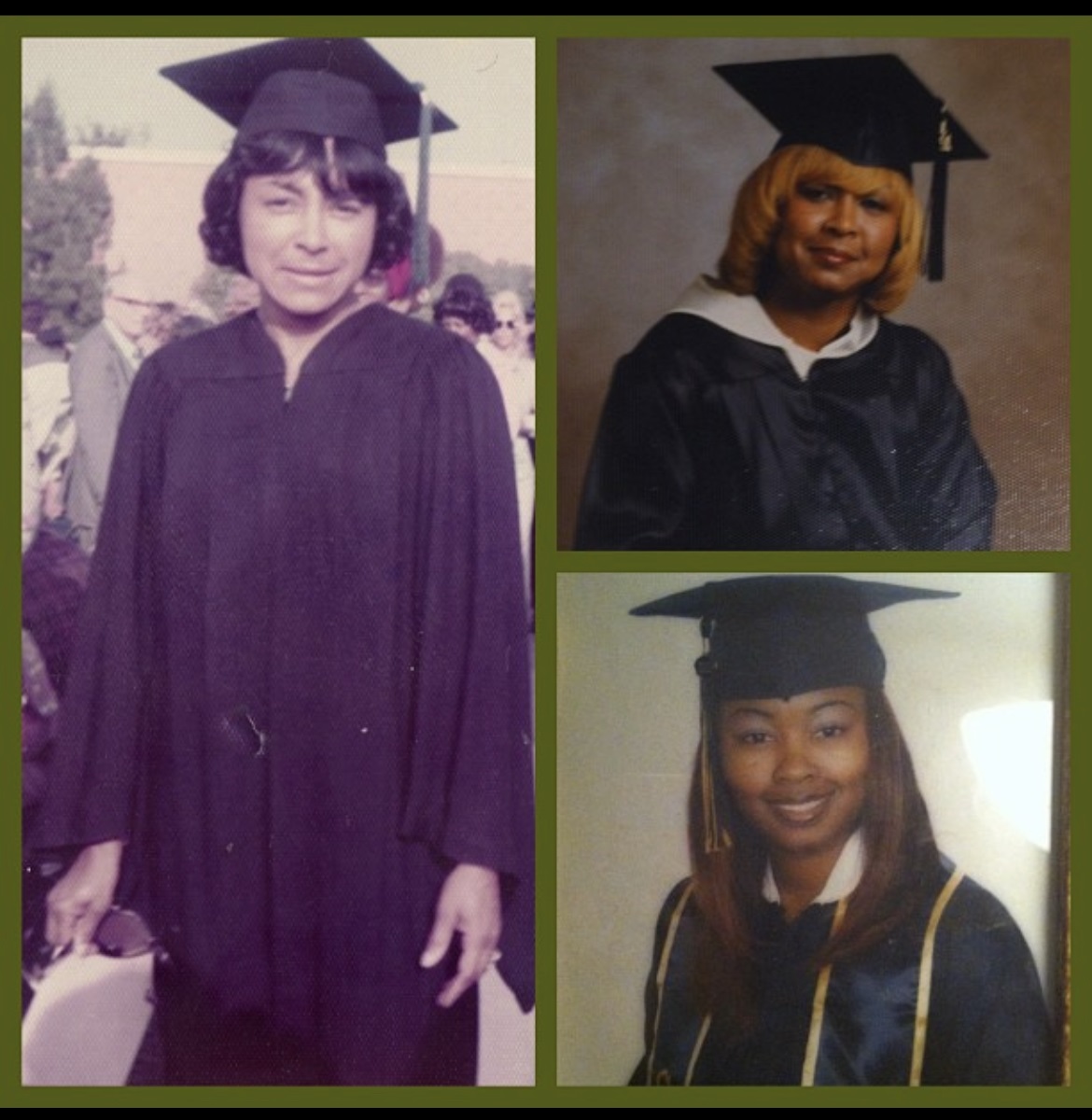 Yet, for Mack's parents – Joan Reece Mack '74 and Eric Mack '74 college was still expensive and the financial assistance they received from EOP helped offset the costs. Eric Mack, who died in 2009, was the first of nine kids in his family to go to college; his youngest brother, Darryl Mack, followed him to CSULB. 
Joan Mack said she loved her time at CSULB, especially the social life on campus, such as "parties, the school activities, events at the Soroptimist House, even hanging in front of the bookstore." It was also a time of unity and activism for Black students. 
Joan Mack remembers the Black Panther Party recruiting students to join their cause. Meanwhile, Black students, some feeling the bitter sting of racism, supported each other, she said, making sure they took classes together and "protected each other and made sure that they all made it to the finish line, despite the odds." 
Mack said when her mother decided to enroll at CSULB, her grandmother, Johnette Williams '75, '78 joined her in line at the admissions office. 
"My grandmother had her AA degree and worked at Boeing, but she wanted to further pursue her education, so she and my mom both went to Long Beach State at the same time." 
Joan Mack said she was proud of her mother for pursuing both her bachelor's and master's degrees at CSULB, while working full-time and raising her mother's younger brother and sister. 
After earning her master's degree in public policy and taking early retirement, Johnette Williams owned a trucking company and an apartment complex. She also worked part time at area schools. 
Johnette Williams died in 2012.
"I don't think I would have had that push to go to Long Beach State if it wasn't for family," Aja Mack said.
Up next: CSULB enabled the Castillo family to realize their American dreams.