CSULB legacies: Love for The Beach began with their grandmother
Published September 19, 2022
They were born into this extended Beach family of 355,000+ strong. A bloodline that runs black and gold and proudly wears their pride on their sleeves and hoodies. 
 So, when it came to choosing a university, there really wasn't much of a choice for the offspring in these families. It was all relative. 
In this series of stories, these family members recount how they could have gone elsewhere but decided to follow a familiar path to Cal State Long Beach. 
This is the first story on Beach multigenerational families. 
---
The choice of college was few, if any, in the Barnes-Crafton-Erbe household.
Over the decades, the grandmother, aunts, uncles, mothers, fathers, husbands, wives and grandchildren have called The Beach home. 
"It was kind of baked into the way we grew up," said Kelly Brianne Erbe Smith '12. "CSULB was almost synonymous with our family." 
And it all started with Barbara Barnes, the late matriarch of the Crafton-Erbe clan. Barnes '55 continued to stay connected with The Beach long after receiving her B.A. in elementary education. Barnes, who passed away in 2018, was an active member of the Alumni Association who donated to the university's art museum and construction of the Anna W. Ngai Alumni Center. 
She was a mainstay at Beach women's basketball games, attended events at the Carpenter Center, played tennis and attended on-campus concerts. Barnes also volunteered for numerous alumni events and stayed connected with many of her Sigma Kappa sorority sisters.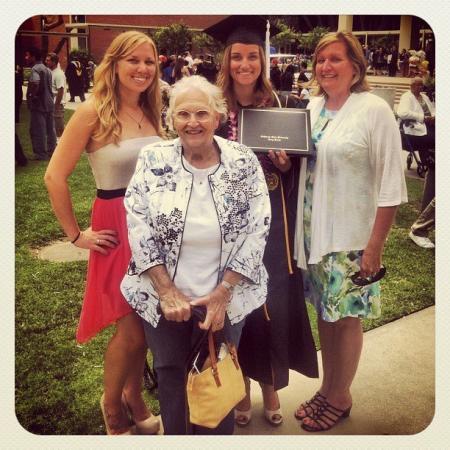 "She even got me a job in the Alumni Association office," said Carol Erbe '68, one of Barnes' two daughters. 
Erbe said her mother, who had a lengthy career as a school counselor, talked nonstop to her daughters about the importance of getting a quality education. CSULB, in her mind, fit that mode.
"I don't think I ever really needed convincing to go to college," said Barnes' other daughter, Ann Marie Crafton '83. "It was always a given that my sister and I would go to college, and we would go to CSULB."
Not only did Barnes' two daughters attend CSULB, but Ann Marie married Keith Crafton '83 who graduated from The Beach. The two, however, did not meet until after they graduated. 
"I met Keith at the condo complex where we each owned units," Ann Marie said. "Many of our dates were to CSULB basketball games at the Long Beach Arena." 
It was reminiscent of attending CSULB football games with her parents. "I used to love to watch the cheerleaders," Ann Marie said. 
The Beach tradition continued to the next generation. Until it didn't. 
Craftons' daughters, Christine Crafton '10 and Brittany Ann Crafton Martin '13, '19 both graduated from CSULB. 
"By having CSULB be so prevalent in our family, it made it easier to entertain going myself knowing it had a good education and reputation," said Christine Crafton. 
And two of the Erbes' three daughters – Michelle Erbe '10 and Kelly Brianne Erbe Smith '12 -- also graduated from The Beach. But the third, Jessica, broke tradition and headed to University of Colorado. 
"When my little sister decided to do something different for college, we joked that she'd be taken out of grandma's will," Smith said. "She still went black and gold to University of Colorado, though!"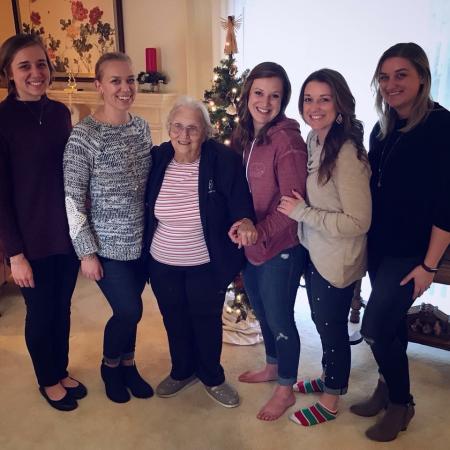 Said Carol Erbe: "It almost seemed that she encouraged her granddaughters to attend CSULB even more." 
Kelly Ann said there was an advantage of a CSULB-centric family, especially having her grandmother be so avid about The Beach. Christmas shopping was easy. 
"Anytime the bookstore got new cool clothes or gear, she got it," she said.
Up next: Beach alumna Aja Mack follows the path of her parents and grandmother