"Body Parts" produced by Associate Professor of Creative Nonfiction, Helen Hood Scheer scheduled for its world premiere at the Tribeca Film Festival
Helen Hood Scheer has worked in the documentary field for nearly two decades, producing documentaries commissioned by PBS and HBO before directing her first film JUMP!, an award-winning documentary acquired by Showtime which follows kids who are in pursuit of winning the World Rope Skipping Championship. In her role at CSULB Helen is a fierce advocate for her students and aims to increase representation in the industry through specialized training. She has received recognition through the CSU for her empowerment of the next generation of women filmmakers and recently received the Advancement of Women Award in 2020 from the CSULB President's Commission on the Status of Women (PCSW). Students who have studied under Helen have also received a wide array of recognition for their documentaries including winning "Best Documentary" in the CSU Media Arts Festival every year since 2016. "Helen is an incredible professor who has elevated my skills as a filmmaker while being an inspiration to myself and my classmates. I'm grateful for the tremendous amount of support and love she has provided for me this semester" – Rachel Nwoye, Creative Nonfiction student
Image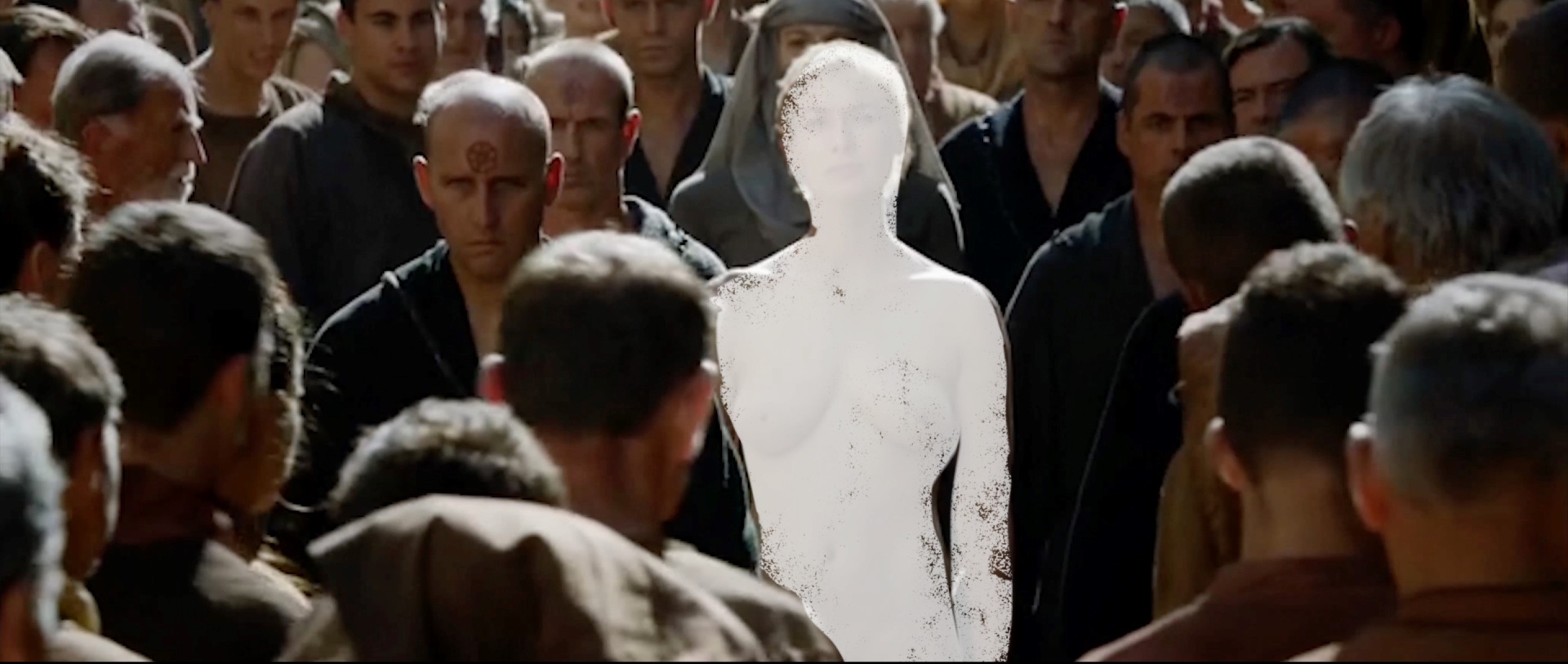 Reenactment from the documentary feature Body Parts of an actress performing a nude scene, by Frazer Bradshaw
For the past five years, in addition to teaching at CSULB, Helen has been producing the feature length-documentary Body Parts. The film, which will have its world premiere at the prestigious Tribeca Film Festival in June, investigates the making of mainstream film and television "sex" scenes and the toll on those involved. It features an ensemble cast of Hollywood insiders juxtaposed against archival clips, stylized reenactments, and observational scenes exploring lesser known "movie magic" processes.  Body Parts has received support from the Sundance Institute, International Documentary Association, California Humanities, Level Forward, and more.
"Working on this film has been a labor of love. It's given me a great opportunity to look at what's wrong with the way women have been represented on screen, and what can be done to make this right. It's been fun––and challenging––to creatively experiment with reenactments and animations, and to raise all the necessary funding. This film has also fed my teaching. I've shared many of the ups and downs with my students in intimate detail. I'm thrilled to finally be able to share the film with the world!"
-Helen Hood Scheer
Body Parts is directed by UCLA Professor and award-winning filmmaker Kristy Guevara-Flanagan The film features actresses such as Jane Fonda and Rosanna Arquette, who share about the pressure they have faced with taking their clothes off on set. The film also explores the world of intimacy coordinators who help prepare the actors for their scenes with nudity and simulated sex to ensure they feel safe during the process. The role of an intimacy coordinator is a new crew position in the industry, resulting from efforts to correct wrongdoings of the past brought to light largely through the "Me Too" and "Times Up" movements.
"It feels so surreal to be able to take all the technical and creative skills I learned throughout the documentary track with Helen and directly apply it to working with her on Body Parts. I feel very lucky to have been able to join a team of creative, thoughtful, and talented women in film right after graduation and especially on a documentary that feels so topically and thematically relevant and important today."
– Paula Kiley
CSULB Alum and former Creative Nonfiction Student, Research and Clearance Assistant on "Body Parts"
Read more about Body Parts and its upcoming world premiere on the Tribeca Film Festival website, Variety Magazine, Vogue Magazine, Filmmaker Magazine, Nylon, Hyperallergic, The Villager (AMNY), and an interview with director Kristy Guevara-Flanagan by Austin B. Media. The Film & Electronic Arts Department congratulates Helen on this incredible achievement!
Banner photo: An original film clip from Lost Highway is transformed and critiqued in Body Parts using original animation created for the documentary by artist Kelly Gallagher.