What to Expect
---
Parking
---
Parking lot gates will open 90 minutes before the published start of each ceremony (7:30AM, 12:30PM, 5PM).  At Home Plate Gate, grads and guests can shop for last minute gifts and flowers at the 49'er Shops and flower sales booths, and photo opportunities with Elbee, all while enjoying entertainment provided by CSULB alum, DJ B Rokk!
Image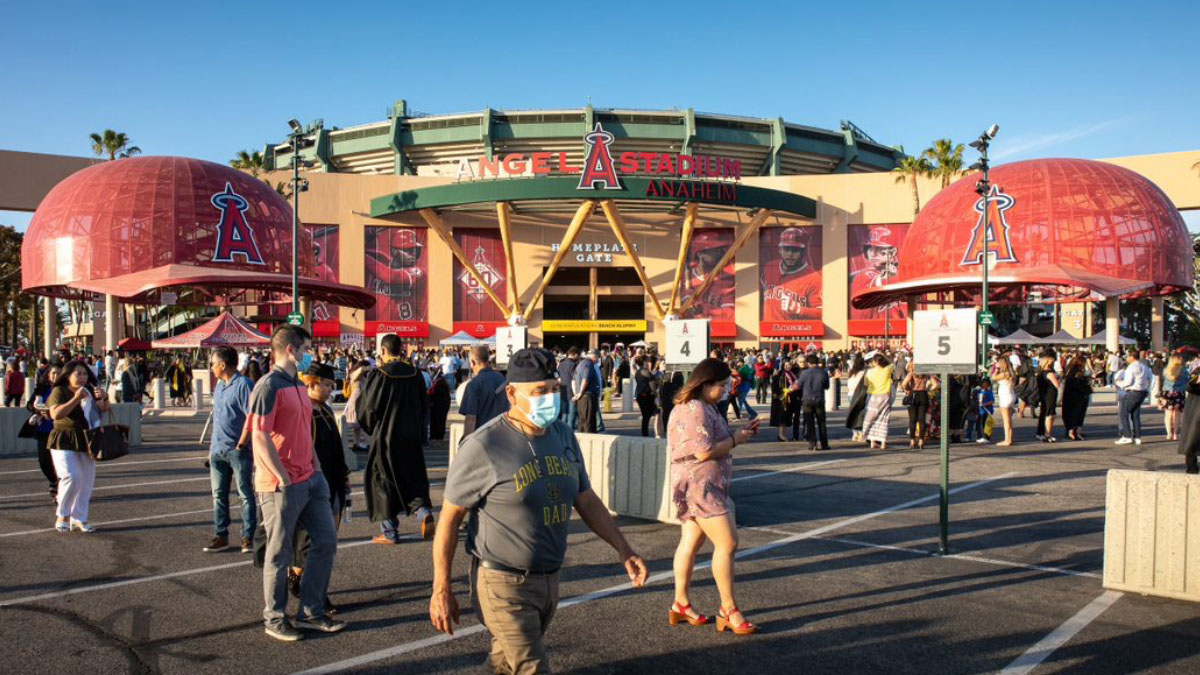 Graduates
---
60-90 minutes prior to each ceremony, graduates will check-in by scanning their mobile MarchingOrder GradPasses  at one of the five (5) check in tables outside of Tunnel A. After check-in, grads will line up with friends and colleagues in Tunnel A.  
Image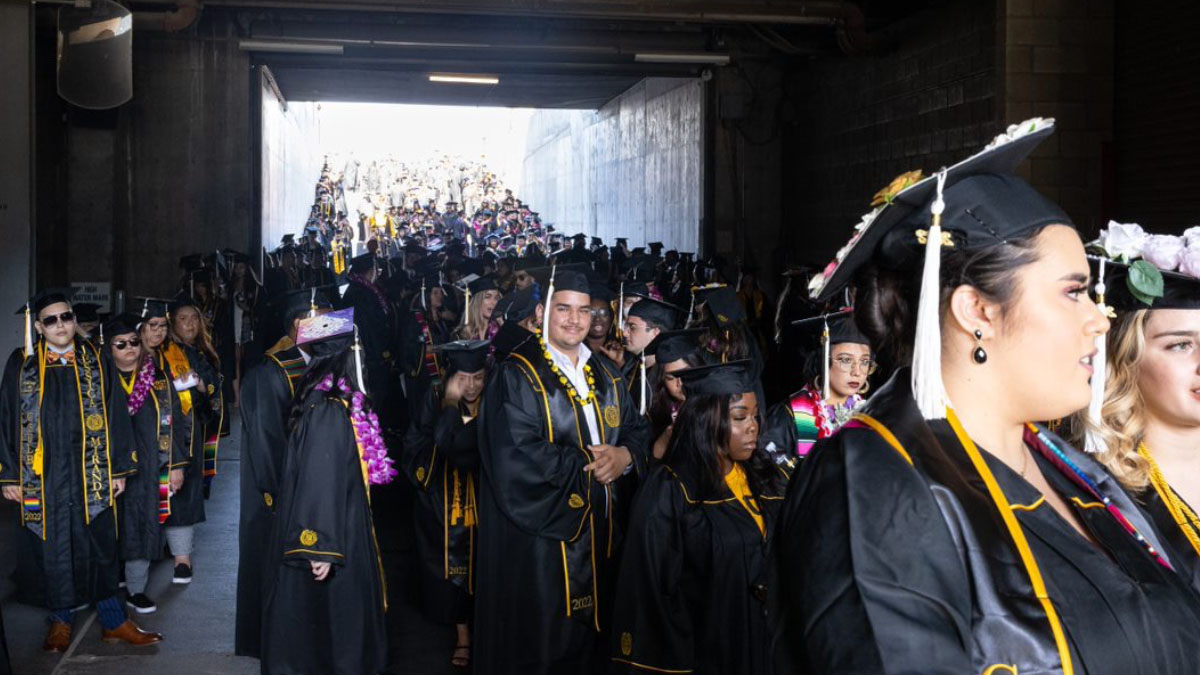 NOTE: WEAR COMFORTABLE LOW-HEELED SHOES due to steepness of tunnel, uneven stadium track, and steep stairs to grad seating sections. 
Guests
---
Up to twelve (12) guests per graduate will be seated in the stadium with views of the stage (stage location and seating map here), and watch while their graduates process into the stadium, spotlighted on the scoreboard jumbotron. 
Image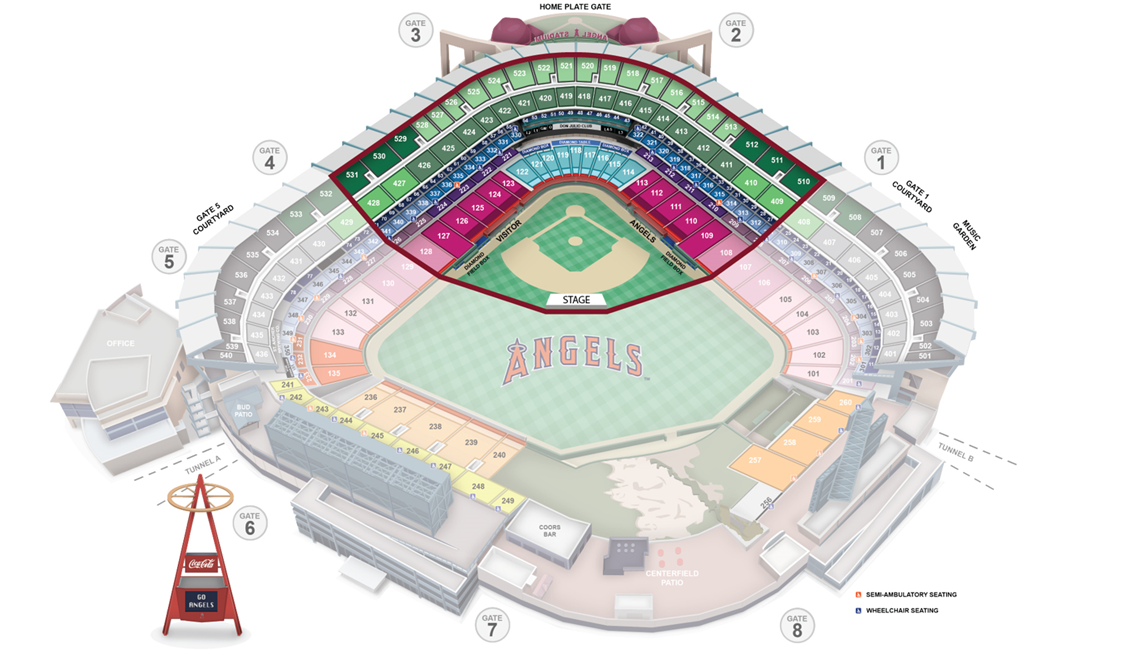 We ask that all guests remain in their seats for the duration of the 1.5-2 hour ceremony. Each ceremony will begin with a processional of college faculty. Graduates will then process into the stadium to the cheers of the crowd.  Finally, the platform party featuring President Conoley and university leadership will enter the stadium. 
Image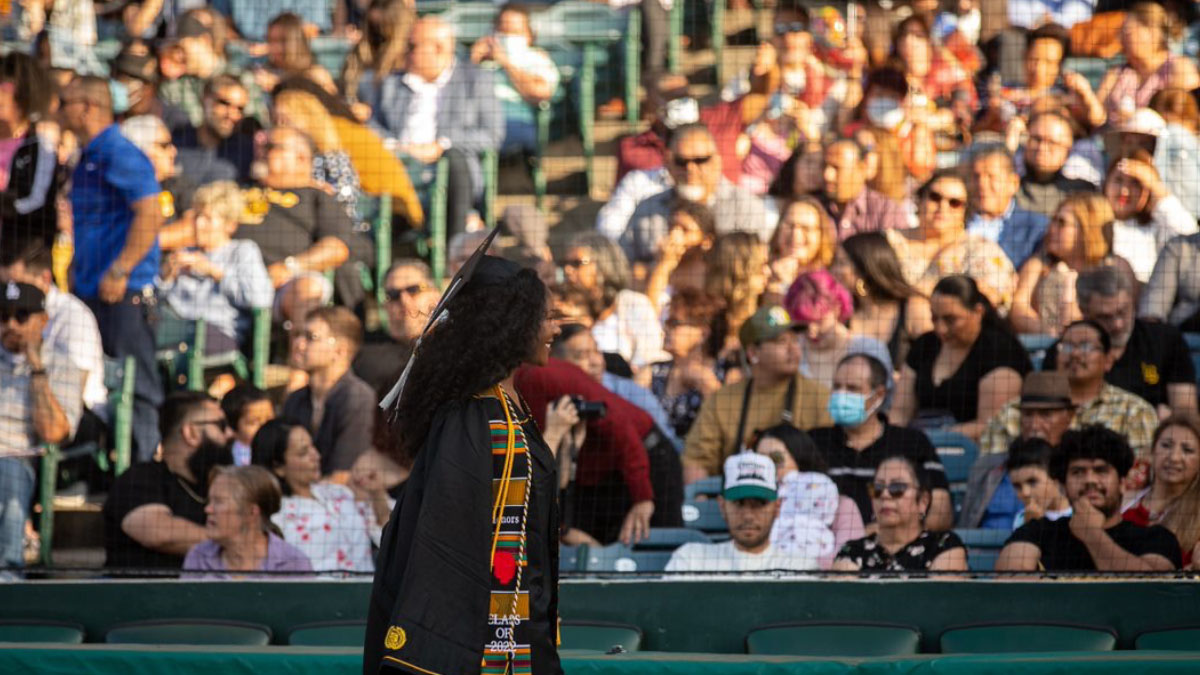 Once the graduates have marched in, are spotlighted, then seated with their fellow graduates, a CSULB alum will perform our alma mater and the Commencement ceremony remarks will begin. The dean of the college will welcome the audience, give instructions, and recognize outstanding graduates. Guests will hear from President Conoley, members of the executive team, distinguished guest and student speakers, and close with department degree conferrals. 
Image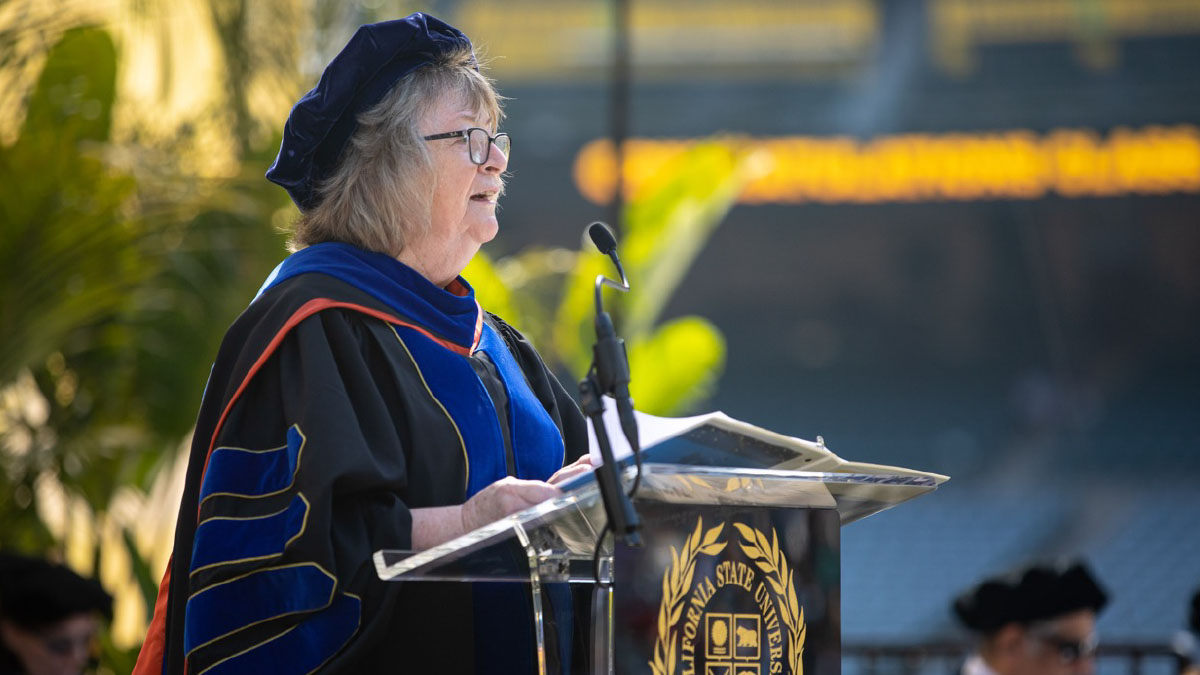 Each college will design their own program, but all ceremonies will end with the President and Provost conferring the appropriate degrees in each major. Graduates will be invited to stand during the conferral of their degree and celebrate together as they move their tassels indicating they are graduates!   
Conclusion of Ceremony
---
At the conclusion of the 1.5-2 hour ceremony, the newly presented CSULB alumni will be invited to gather with their friends, families, and guests at the multiple Graduate Recognition stages outside of Home Plate. At these mini stages, graduates walk onto a stage to stand proudly for photos as their name is announced in front of their custom created slide, which includes their name, major, photo and quote (if customized), and degree/s. The stages provide the opportunity for students to pose with fellow grads, friends, guests, family members, and department faculty members and celebrate their momentous achievement.