BUILD Students of the Week: March 1, 2019
Every Friday we'll highlight BUILD Trainees from the three Learning Communities -- 295, 395 and 495 -- so that you can get to know them better.
UNIV 395
Image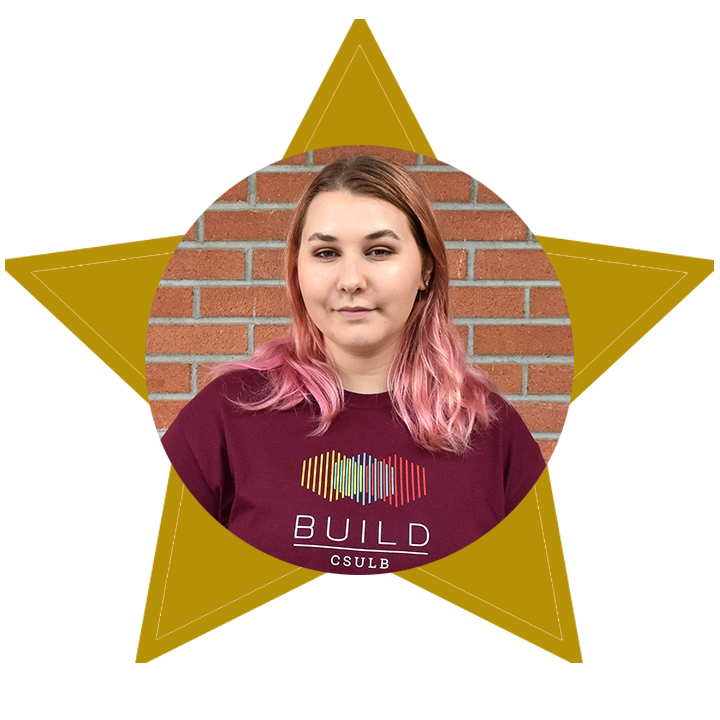 Solena Hessel
Year One Scholar
Major: Dietetics/Food Science
Hails From: Sunset Beach, Calif.
Research Interests: Endocrinology, Metabolism, Neuroscience, Psychology
Personal Interests: Photography, writing, reading, fish-keeping
Favorite Scientist: Robert Lustwig, American pediatric endocrinologist
Fun Fact: I collect spoons
UNIV 495
Image
Andrea Luna
Year Two Scholar
Major: Health Science-Community Health
Hails From: Compton, Calif.
Research Interests: Social and Sexual Relationships, Reproductive Health, Family Relationships, Adolescents and Young Adults
Personal Interests: Volunteering has a special place in my heart, trying new foods/places to eat, I love coffee shops, I like to model and do runways shows/pageants
Favorite Scientist: My absolute favorite scientist is Dr. Roudi Roy! She is also my mentor. She's motivating and always looks out for me academically and personally. She inspires me to chase my goals and never give up.
Fun Fact: I was Miss Teen Compton 2015. I have been involved in research since I was a 1st-year undergraduate.