Elizabeth Dill is named CSULB's University Library dean
Elizabeth Dill, who has a long history working in library sciences, has been named Cal State Long Beach's dean of the University Library.
Dill's appointment, announced by Karyn Scissum Gunn, provost and senior vice president for academic affairs, is set to begin Aug. 1.
"I look forward to working with administration, faculty, staff, alumni and community partners in the pursuit of intellectual achievement, equity and service for the public good in accordance with Beach 2030," Dill said.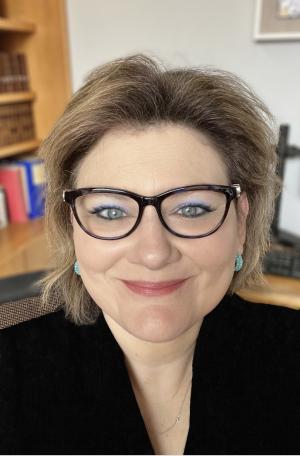 Dill brings to The Beach eight years of leadership experience, having recently served as director of University Libraries at the University of Hartford, and as the associate dean of the Ludden Library and Learning Commons at Laramie County Community College in Wyoming.
"Together, we will provide representative and inclusive spaces, expertise, services and resources to the university community," Dill said. 
Dill's expertise includes a proven record in diversity and having co-edited a book on information literacy that was published with the Association of College and Research Libraries (ACRL). 
The new dean currently serves as a member of the American Library Association, the Association of College and Research Libraries, the Boston Library Consortium Board of Directors, and the Council of Connecticut Academic Library Directors. 
Dill earned her bachelor's degree in education from the University of Georgia, a Master of Fine Arts degree from California Institute of the Arts and a master's in library and information sciences from Valdosta State University in Georgia, where she also is pursuing a doctorate in public administration.