Chemistry and Biochemistry Faculty Appointed 2023-24 Fulbright U.S. Scholar
Image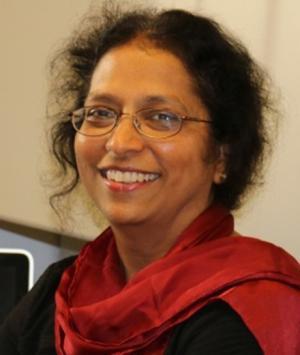 CSULB continues to cultivate strong international partnerships and innovative findings. Recently, biochemistry professor Dr. Vasanthy Narayanaswami was selected as a Fulbright U.S. Scholar for 2023-2024 for India. 
A prestigious and competitive fellowship, the Fulbright Scholar Award presents a multitude of opportunities for selected scholars to teach and conduct research abroad. Program alumni include 62 Nobel Laureates, 89 Pulitzer Prize winners, 78 MacArthur Fellows, and thousands of leaders, academics, and experts across the private, public, and non-profit sectors. The "Fulbright experience" aims to provide international exchanges that lead to greater international co-publication and stronger cross-cultural communication skills.
"It is an honor and privilege for me to receive the Fulbright-Nehru Scholar award to work in the Tata Institute of Fundamental Research Hyderabad (TIFRH)! I am truly excited with this opportunity to re-establish connections with the culture and the top scientists back in India where I did my post graduate education and early training in biochemistry research. The TIFRH campus has advanced, highly sensitive scientific technology to study single molecules by super-resolution optical microscopy. I look forward to working with the TIFRH scientists on amyloidogenesis, a protein aggregation process that is a hallmark feature of neurodegenerative disorders such as Alzheimer's disease."
Dr. Narayanaswami's endeavors as a Fulbright Scholar will play a crucial role in establishing long-term relationships between people and nations, one of CSULB's strongest suits. Her experience abroad will foster fruitful international exchange through engagement with potential applicants and alumni from India, the host country. 
"I hope to enhance my expertise and bring back new knowledge about the role of lipoproteins in the amyloid aggregation process and engage our diverse array of students at CSULB in cutting edge biomedical research."
The Fulbright Program is deeply grateful for Dr. Narayanaswami's participation and the positive impact she will generate overseas. Her international ventures will bring the "Beach experience" to India and further strengthen our campus' global partnerships as way to break barriers and potentially augment our international student population, faculty, and scholarship.