CSULB alumna's path to sobriety inspires her to help others through scholarships
Marci T. sat in a jail cell facing her fears, her future and her past. Years of drug and alcohol use, legal troubles and an unyielding need to belong somewhere landed her there. Only changing her life could get her out and back into society. 
But she would need help. 
After getting clean and getting past her legal problems, she embarked on a journey that included sobriety and school, a path that brought her to Cal State Long Beach, where she found a welcoming community that supported her emotionally and financially. 
Knowing paying tuition would be difficult, she reached out to professors and counselors, who told her to apply for scholarships. That financial aid enabled Marci T. '16 to graduate with a degree from the College of Business, pass her CPA certificate exam and move up in the business world. 
Image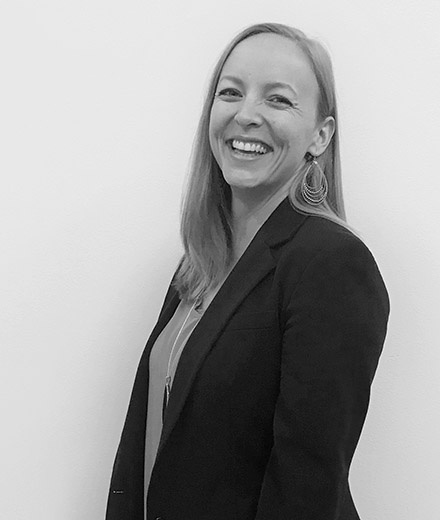 Today, she is the chief financial officer of two companies, is a founding board member and treasurer of a Long Beach non-profit and is giving back to The Beach. 
She is funding a scholarship for CSULB students who are in recovery from drug and/or alcohol addiction who have maintained one or more years of sobriety. Students can apply for the scholarship through the scholarship portal.
"For me, it's important not only to give back to other people who are working to get sober in the 12-step program but - having been able to start and grow my own business as an entrepreneur - I am able to give back to people who aren't alcoholics," she said.
She said The Beach enabled her to do both. After graduating, she began laying the groundwork for the Friends of Bill W. Scholarship, an annual $10,000 scholarship earmarked for four students, twice the amount of the initial offering.
Marci T.'s generosity underscores the value of supporting programs at The Beach that create a national model for student achievement, empowerment and equity, a priority of CSULB's No Barriers comprehensive fundraising campaign.
To be eligible, students must meet a set of guidelines, including completing their 12-step program and being sober for at least one year. The Bill W. Scholarship, which is named after William Wilson, co-founder of Alcoholics Anonymous, is renewable each academic year if the student continues to be clean and sober, routinely meets with a counselor and maintains a 2.5 grade-point average. 
Students also must reveal which element of the 12-step program they found most helpful in staying sober long-term. For Marci T., it was admitting to a higher power and then replacing negative behavior with healthier decisions. 
A decision she made sitting in jail. 
"Drugs filled a really deep, deep need," she said. "But I eventually learned that I could either be a productive member of society, someone capable of giving back to the world, or spend my life in jail. That was not the road I wanted to go down." 
Given an ultimatum of getting clean or spending much of her young life behind bars, she decided to go straight to rehabilitation, adhering to all 12 steps, found a sponsor and discovered a welcoming community of people just like herself – recovering addicts. Finally, she felt welcomed. 
But she wanted more, to fit into the general society and that led her to school. She had been a straight-A student in high school and always intended to go to college. Why not now? 
So, at age 26, she enrolled at Long Beach City College to pursue a degree in chemistry, eventually transferring to CSULB where she switched her major to accounting. 
"I was a very good student," she said. "I didn't flunk out and ruin my GPA. I just quit going." 
She found she fit in on campus, maintaining a high GPA and getting involved in clubs. That, along with her backstory, landed her several scholarships. That is why she is giving others the same opportunity. 
"When people are broken to the point of where they have to use a chemical every day, there's a deep, deep brokenness there," she said. "It can't just get fixed by stopping doing drugs. There's a sense of isolation, of not fitting in, not being a part of that is just ingrained in what we believe about ourselves."