The Beach is proud of the men's volleyball team after reaching national championship match
Coach Alan Knipe could not have been prouder of how The Beach reached the NCAA Men's Volleyball Championship match Saturday, achieving greatness in a pandemic-plagued season. Just the thought of what the players had gone through to finish as runners-up left him both teary-eyed and smiling. 
"I'm so proud of everything we did tonight even though it wasn't pretty, and it wasn't perfect, but the guys stuck in there," Knipe said. "This has been such a pleasure all season long to coach this group.
The outcome was not ideal, Knipe said. And it was not what Long Beach State came to do at UCLA's Pauley Pavilion. The Beach was aiming to win its third national men's volleyball championship in five years. 
"It's been a wild season, and when I look back on it, maybe the toughest season to coach but I wouldn't trade it for the world," he said.
Although the top-seeded Beach was swept 25-22, 25-21, 25-20 by defending national champion Hawai'i in Saturday's NCAA Men's Volleyball Championship match in front of a vocal crowd, Snipe heaped praise on his team that won NCAA titles in 2018 and 2019. The chance at a third consecutive championship was erased by the pandemic.
Yet, this season, Knipe said, was "like no other." 
"It's been difficult, but I think playing volleyball and our program has helped this group of young men transition out of these difficulties and put some positives back into their life," Knipe said. "It invigorated me as a coach."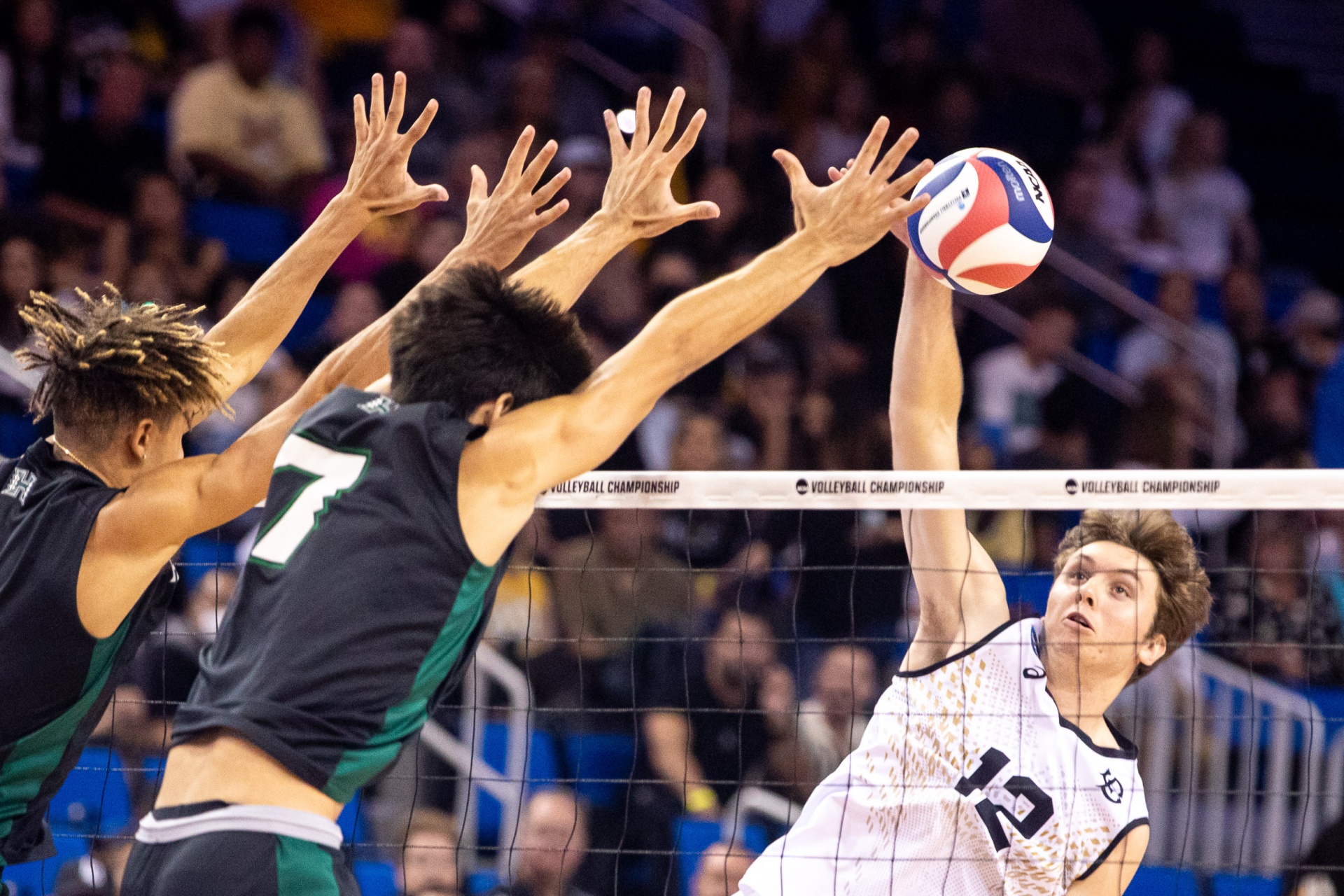 "It was a tough loss for all of us at The Beach," said President Jane Close Conoley. "Of course, no one felt it like the players and coaches did, but they can be immensely proud of the way they played throughout the season, post-season and in the championship match. Congratulations to Hawai'i on their title win, and thank you to our men's volleyball team for a memorable year."
The championship match pitted two of the nation's top teams and familiar Big West Conference foes. Long Beach won their two regular-season matches this season, but the Rainbows (27-5) beat The Beach in the conference title match. 
"I think it bodes really well for the Big West and men's volleyball throughout the country," Knipe said. "These programs have been doing some really big things and I think there will be some really big matches to come." 
The Beach, which defeated UCLA in a thrilling come-from-behind five-set match in the semifinals, never was able to extend a lead against Hawai'i despite the enthusiastic backing from the Beach student section. Long Beach stayed close in the first set before the Rainbows used timely hitting and big serves to pull away down the stretch. 
The Beach jumped on Hawai'i early in the second set but again could not sustain the momentum to fall behind, 2-0, in the match. The Rainbows took control of the third set after Long Beach called a timeout trailing 17-16 to complete the sweep. 
"I don't think we executed well in our blocking defense, but if you look at the numbers, statistically there are a lot of things that we did really well," Knipe said. "You just really have to give Hawai'i credit. They played a great match." 
Freshman outside hitter Alex Nikolov had 20 kills and a .405 hitting percentage, while Spencer Olivier, junior outside hitter, added 11 kills and had a .368 hitting percentage. Both Nikolov and Olivier were named to the NCAA All-Tournament team.