Tokyo Bound: Long Beach State athletes, coaches chase Olympic dreams
After putting their stamp on a second national men's volleyball championship, Long Beach State volleyball players TJ DeFalco and Kyle Ensing began looking toward the future and where their volleyball skills would take them.  
Shortly after leaving the Beach, DeFalco went to Italy to compete for one of Europe's highest-rated teams, while Ensing headed to Germany, where he signed to play for a professional team in Berlin. 
Yet, as they traveled around Europe playing volleyball, they both had Tokyo as a destination spot in 2020.  Now, they are there as members of the Team USA Men's Volleyball team that will compete next week in the Olympic Games. 
"When I first started volleyball, I would always be watching the Olympic volleyball games with my family," said Ensing '19. "I wanted to be on that team! I had no idea it would be this early in my life, but I worked every day to be in the position I am today." 
Ensing will be standing alongside DeFalco '19, whom he shared a court for four years at the Beach. Former teammates Josh Tuaniga '19 and Dustin Watten '09 are alternates, but not considered official Olympians. 
"It's amazing to be reunited with TJ," Ensing said. "I knew our Long Beach class wasn't done doing amazing things even after our college career." 
Image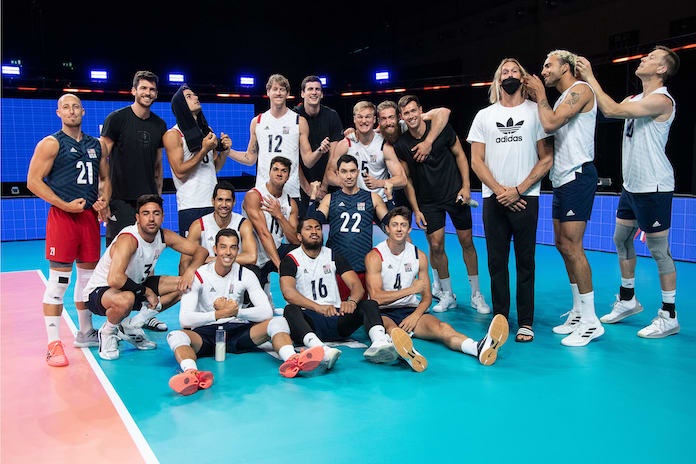 Those two volleyball standouts aren't the only Long Beach State athletes headed to the 2020 Olympic Games.  
Former indoor volleyball player Taylor Crabb '14 was tapped to represent the United States in men's beach volleyball before testing positive for COVID-19 two days before the July 23 Opening Ceremony and will miss the competition.
Meanwhile, three former Beach players are competing for Mexico – softball player Suzy Brookshire '21 and former professional baseball players Danny Espinoza and Jonathon Jones. 
On the sidelines will be three assistant coaches from The Beach – LaTanya Sheffield (women's track and field), Matt Fuerbringer (men's volleyball), and Gavin Arroyo (men's water polo). 
DeFalco, a two-time National Player of the Year, said he had a flashback to being a kid when he got the call about his place on the Olympic team. 
"I was a little kid sitting with my father and we were deciding if the club money was going to be worth it for me to play for my first team," DeFalco said. "My family was by no means wealthy, so forking up the money for me to play club was a big thing." 
So is playing for the United States in the Olympics. 
"It's been a dream for a very long time, and I am so happy to have made it," DeFalco said. 
Here's a closer look at the Team USA lineup from The Beach: 
---
Image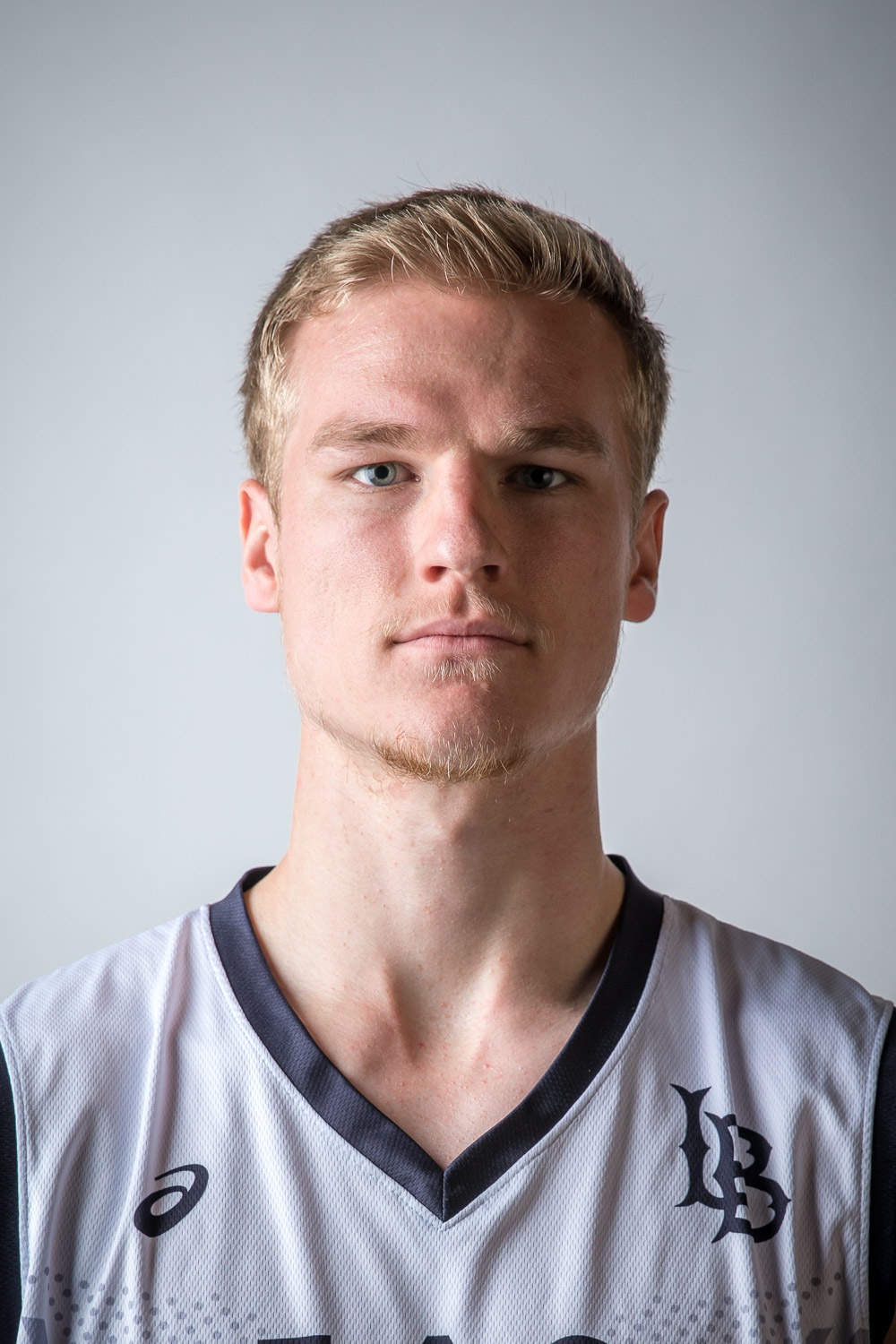 Kyle Ensing
Indoor Men's Volleyball
Ensing, a two-time AVCA first-team selection and an AVCA national player of the year in 2013, was an outside hitter on The Beach's back-to-back NCAA championship teams. He finished his Beach career among the program's all-time top 10 in digs, total attempts and kills (a successful offense attack move). He said his brother Eric inspired him to be "talented, humble and a team player."
Image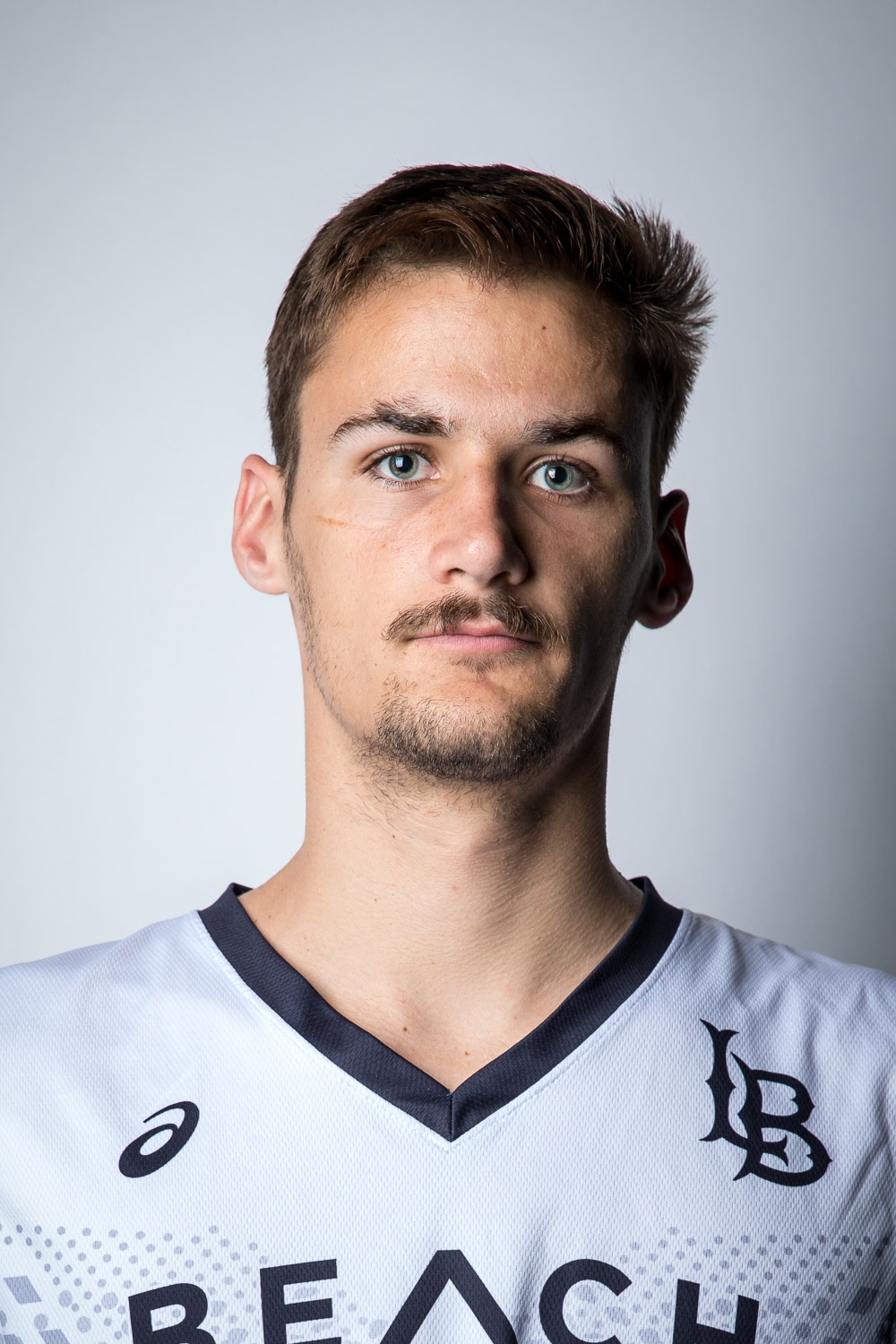 TJ DeFalco
Indoor Men's Volleyball 
A two-time national player of the year, DeFalco also was a four-time All-American. He's The Beach's all-time leader in aces (serving points) with 159, and a member of back-to-back national championship teams at The Beach. The outside attacker finished his collegiate career with 3.52 kills a game and .397 attack percentage. He grew up in Missouri, where is family raised exotic animals
Image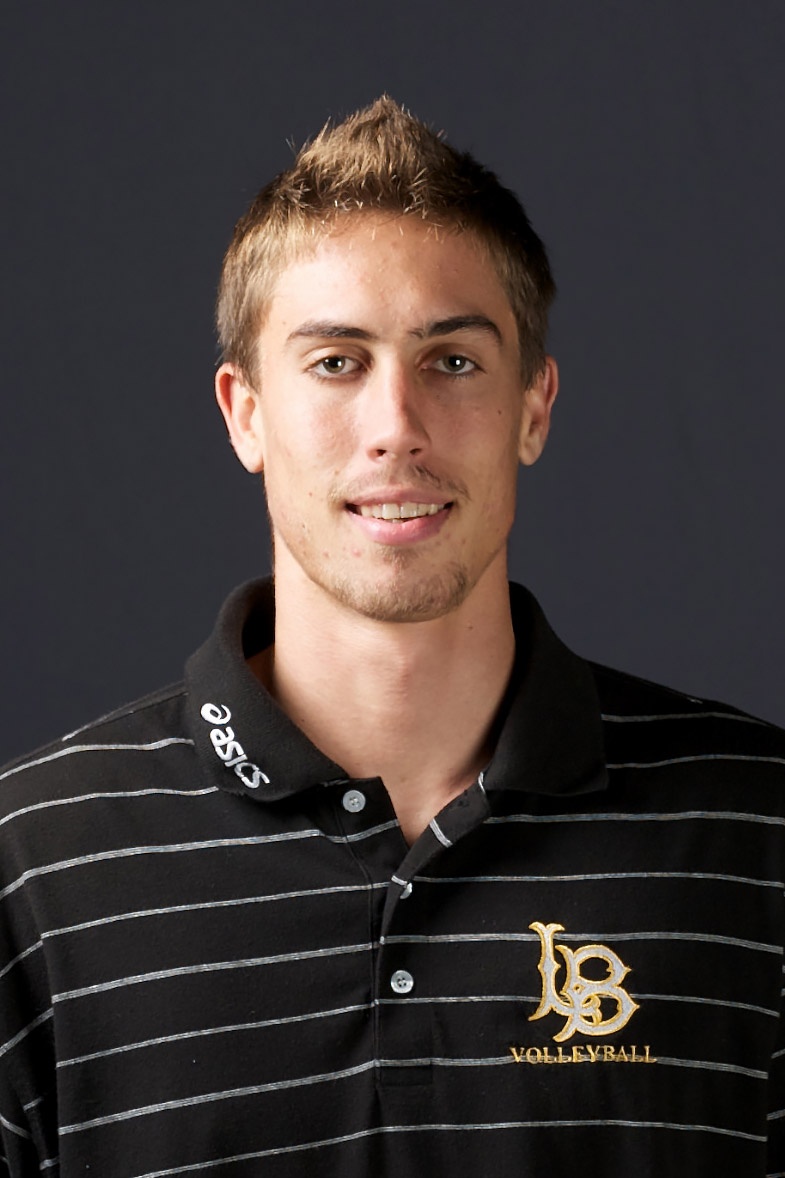 Taylor Crabb
Men's Beach Volleyball
Crabb was raised in a volleyball-playing family: his father played professionally, his brother, Trevor, played at Long Beach State, his uncle served as an assistant coach for the 1984 U.S. gold-medal winning team and his cousin was a two-time Olympic silver medalist. He was a two-time All-American and national player of the year in 2013. In 2015, he switched from indoors to two-man beach volleyball. 
---
Image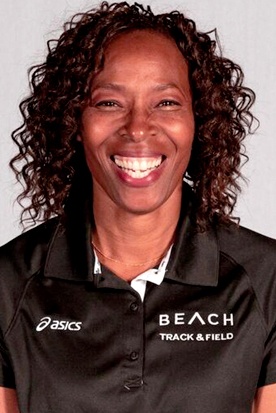 LaTanya Sheffield
Women's Track and Field assistant coach
Sheffield, The Beach's first women's track and field head coach, is a former Olympian and American record holder. She is making her third Olympic appearance as an assistant coach in charge of sprinters, hurdlers and relay teams. In her eighth season at The Beach, Sheffield has coached the men's and women's teams to six conference titles. She was an Olympic finalist in the 400-meter hurdles at the 1988 Games in Seoul, South Korea. 
Image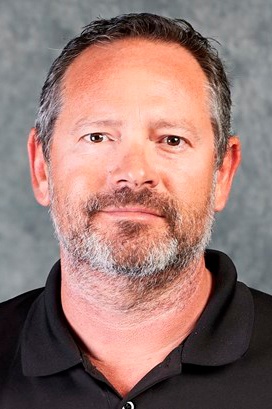 Gavin Arroyo
Men's Water Polo assistant coach 
Arroyo is in his 13th season as The Beach men's head water polo coach, posting winning seasons in six of the past seven seasons. He is a three-time conference coach of the year. Arroyo competed as an athlete for Team USA in the 1996 and '20 Olympics, and played professionally in Greece and Spain after graduating from Cal. 
Image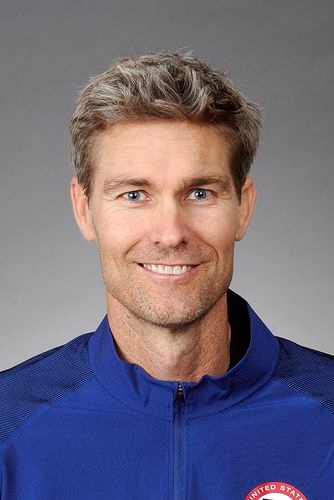 Matt Fuerbringer
Men's Indoor Volleyball assistant coach
Although coaching men in the Olympics, Fuerbringer is the assistant women's volleyball coach at The Beach, where he has helped the team reach its first postseason appearance in 2019. He served as an assistant coach with the men's national team, winning a bronze medal at the 2016 Olympic Games in Rio. He guided the U.S. to a World Cup Championship in 2015. Fuerbringer is married to Beach women's head coach Joy McKienzie-Fuerbringer. 
Team USA photo courtesy of Federation of International Volleyball (FIVB).