Meet the CSULB alumnus who's been designing Barbie's dream world for more than 25 years
Published August 17, 2023
Bill Greening's favorite model loves pink and lots of it. She stands just 11 ½ inches tall with or without heels, yet has been to the moon, worked as a veterinarian, served in the armed forces and as president of the United States.  
Yet, no matter what the job, this super overachiever (psst, it's Barbie) has looked the part and that's where Greening comes in. 
For nearly 25 years, Greening '98 has designed fashions for the world's most famous doll, starting as an assistant designer creating the sparkle and color of Cool Clips Barbie and other kid-targeted Barbie dolls.  
In 2006, he moved to the Barbie Signature line that focuses on collector dolls. In addition to his current role as principal designer, Greening is the Barbie Brand Historian. He advises and fact checks for TV shows, major motion pictures, print and digital publications because of his expertise and vast knowledge of Barbie's history. 
The summer blockbuster "Barbie" movie, starring Margot Robbie, has topped $1 billion in global ticket sales since it opened two weeks ago and continues to wow audiences with its pink bubble-gum panoramas. 
Barbie officially became the largest domestic grossing movie in 100 years of Warner Bros. history with an additional $6.1 million on Tuesday bringing the current domestic total for director Greta Gerwig's Barbie to $537.3 million, surpassing the previous record of $536 million set back in 2008. 
"Right now, Barbie clearly is having a moment," Greening said. "It's a great time to be working at Barbie."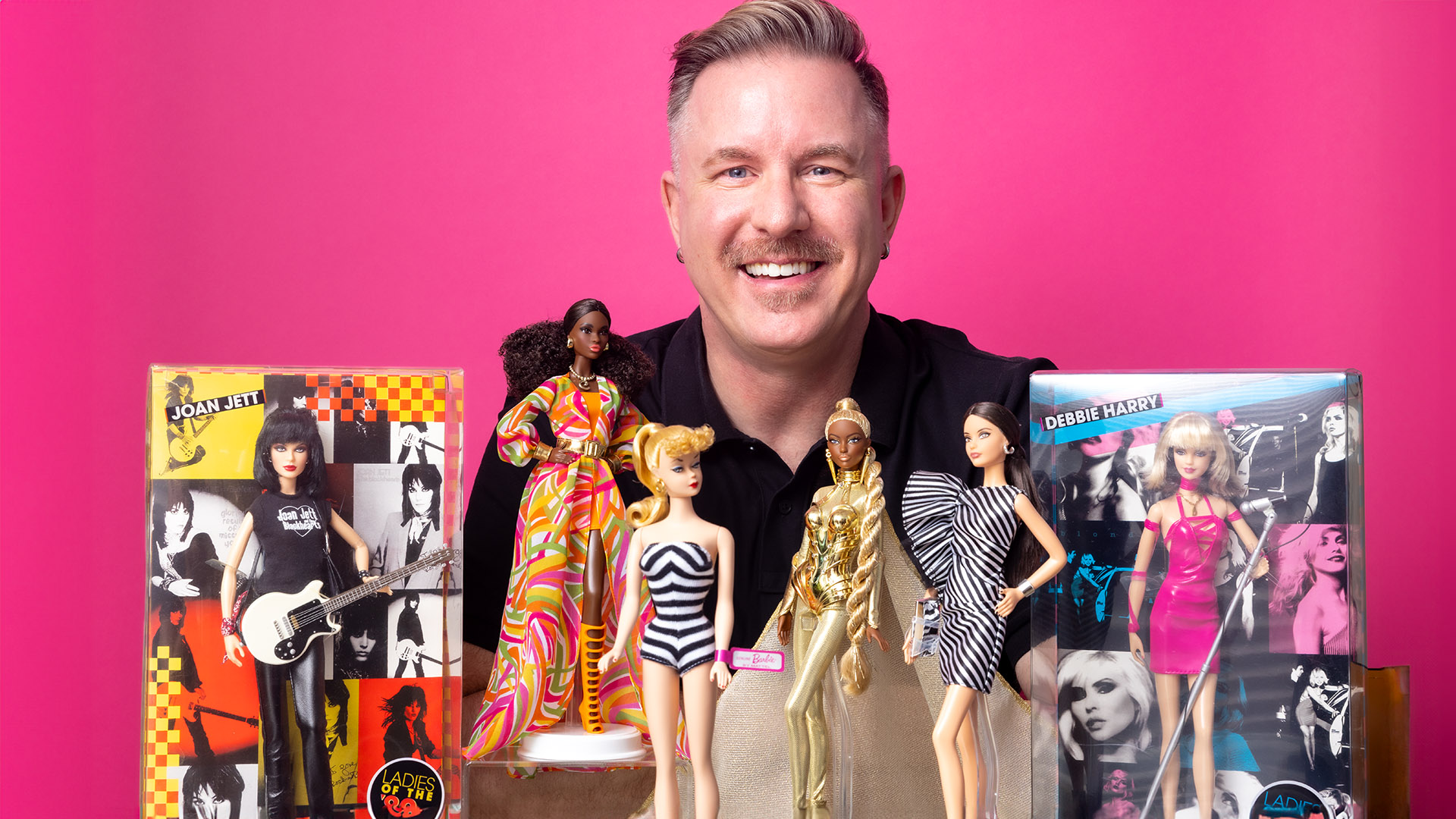 With the success of the movie, combined with his own personal achievements, you could say that Greening is living his own dream.  
Greening, who received his B.A. in fashion design and textiles (now known as fashion merchandising and design) from Cal State Long Beach, began playing with the iconic doll at age 6, sketching his first Barbie clothes at 8, and collecting a full range of the classic dolls at 16. He realized then he wanted to be a part of Barbie's world.
But it would take another decade for him to find the door.
After graduating from high school in Orange County, he attended Fullerton College and later transferred to The Beach, one of the few schools in Southern California that offers a degree in fashion design.
"I entered Fullerton College as an art major and I took every art class," he said. "Then I decided to switch my major to fashion design. 
"It definitely was one of those lightbulb moments where I thought, if I get my degree in fashion design, I could combine my career and hobby. I could get to work at Mattel one day." 
Greening credited three professors for fueling his blonde ambition. He said the late Sue Stanley, former associate dean of College of Health and Human Services; Suzanne Marshall, Ph.D., an associate professor, and the late Jean Hardy, who taught him to perfect his sewing and garment construction skills. 
All three encouraged him to pursue a career not only in design, but with Mattel, and with the support from his instructors and connections in the doll community, he got his foot in the door for a first interview with the toy maker and was hired in 1999. 
Few at CSULB were surprised when Greening landed a job designing for Barbie. 
"From the first time I talked with (Greening), he wanted to be a Barbie doll designer," Marshall said. "I was delighted that he got his dream job and has stayed with it so long."
Marshall said internships are key for students in the fashion merchandising and design business. As a Beach student, Greening landed an internship with a junior wear clothing company before getting a job at Mattel. 
"I advise students to intern at a company they would like to eventually work for, which allows the company to see if they are a good fit," Marshall said. "If there are job openings at the end of the semester students often get hired. That's just what Bill did!"
Today, Greening is responsible for designing the prototype before turning the process over to the production team that includes sewers, face painters, hair stylists and sculptors. After getting the final additions and necessary approvals, the doll goes into a box. Greening said the entire process can take up to 18 months.
Image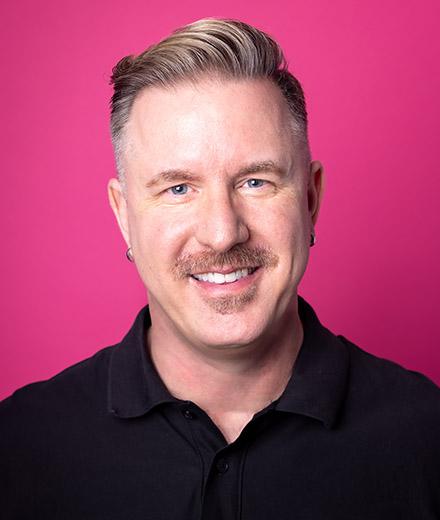 Over the past two decades, Greening has designed hundreds of Barbies, including a slew of celebrity dolls, such as Tippi Hedren in a scene from the Alfred Hitchcock movie "The Birds," Cher, Gal Gadot as Wonder Woman and the most recent Tina Turner doll. Yet, he said his favorite celebrity creations were the Ladies of the '80's, a trio of famous rockers – Cyndi Lauper, Joan Jett and Debbie Harry. 
"That was fun because the music of the '80's was the stuff I grew up on, so I was excited to honor these legendary performers with a Barbie," Greening said.  
Adding to his excitement was meeting Jett and Harry and getting their approval for their prototype in person.
"Joan Jett and Blondie both played at the Orange County Fair the year we were working on it, so I was able to take the prototypes to show them for approval in person," he said.
"I would say both Joan Jett and Debbie Harry were very nice and very gracious and very flattered to be turned into a Barbie doll. It was awesome to meet somebody that I've admired for so long, enjoying their music and then to share with them like hey, we're honoring you with this."  
Another collection Greening has enjoyed creating is the Faraway Forest collection, a set of intricately designed fantasy characters, such as a water sprite and forest elf. He said he drew much of inspiration for the line from a historical class he took with Hazel Jackson, Ph.D., while at The Beach.
"There was a doll called 'Queen of the Dark Forest' for example and I'm kind of looking at references that are kind of darker, spooky, medieval and there's definitely a lot you pull from your knowledge," Greening said.
"It all came back to taking the history of costume class with Dr. Jackson." 
Greening's personal Barbie collection tops 500, but one stands out – the first version of the doll – blonde ponytail, black-and-white bathing suit, red lipstick -- that was introduced in 1959. He said every collector wants to own the original.
"I consider myself lucky for sure, but it wasn't without ambition and focus, too," Greening said. "I think growing up in Southern California definitely kind of gave me an advantage, but I certainly think my passion for Barbie drove it (my career path) from the beginning."