How one CSULB professor's graduates are forging their paths in show business
Published November 14, 2022
Illustration Professor Robin Richesson is a self-professed film and drawing geek.
During her 21 years as a full-time instructor at The Beach – 30 if you add her part-time service – she has made a major impact on students, and they, in turn, have made an impact on the movie, TV and entertainment industries. From "Star Wars: The Force Awakens" to "The Hunger Games" to "Black Panther," Richesson's students have helped shape the look and costumes in major productions that have left an indelible mark on the culture.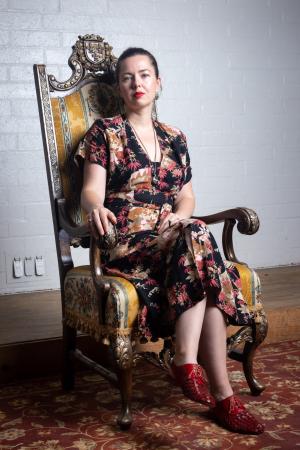 "I loved her approach – her doing demonstrations in those classes. It was really inspirational, the techniques that she used," said Oksana Nedavniaya '06, an accomplished illustrator who has drawn costumes for "The Chronicles of Narnia: Prince Caspian," "Shang-Chi and the Legend of the Ten Rings," "Suicide Squad," and for the opening ceremony of the 2014 Winter Olympic Games in Sochi, Russia.  
Richesson "mixes different media, capturing the motion, or the gesture of each character," Nedavniaya said. "Her drawings are very alive. I'm trying to emulate that in my work as well." 
Phillip Boutté Jr. '06 has illustrated and helped design costumes for "Black Panther," "Guardians of the Galaxy 2," "Once Upon a Time in Hollywood" and "A Wrinkle in Time." He says Richesson's impact was monumental on his job prospects and career. 
"I would definitely say that I wouldn't be doing this if not for Robin," said Boutté, who recently finished costume illustrations for Marvel's "Black Panther: Wakanda Forever," released Nov. 11 in theaters nationwide. "She laid the groundwork, gave me the best foundational training, and then supported me in a way that helped me succeed. I owe my career to her!" 
Richesson teaches costumed figure drawing, sequential imagery, Illustration 3 and visual development. She heads the illustration program, and has enjoyed a long career illustrating costumes and storyboarding for movies and TV. Her credits include "Forrest Gump," "American Beauty," "The Polar Express," "War of the Worlds," "Iron Man," "The Grinch," "Castaway," "Parks and Recreation," "True Blood," "Jane the Virgin" and "The Good Place." 
"The key to our success is: This school put(s) a really heavy emphasis on figure drawing," said Richesson, '82, '95. "Being able to draw people; understand form and function. Focus on life drawing. Understand how these go into storyboarding. These are some of the skills that I say are the most helpful. Also, actually studying film itself." 
It Happened at Comic-Con  
After finishing at The Beach, three fresh graduates of the School of Art's illustration program ventured to San Diego Comic-Con in July 2006. 
Nedavniaya, Boutté and Brian Valenzuela attended panels, heard about costume design and learned about the Costume Designers Guild. "Isn't that what Robin is involved in?" they said to themselves. 
Nedavniaya got hired practically on the spot. She went to Prague to work on "Prince Caspian," the sequel to "The Chronicles of Narnia." 
Boutté talked to a designer he met at Comic-Con, joined the guild and eventually did costume illustrations for the third installment of "The Mummy."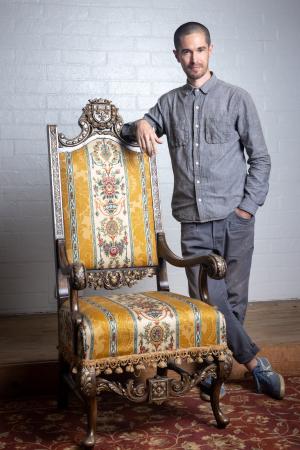 Valenzuela '05, '13, also got a job after a meeting at Comic-Con, doing illustrations for the 2016 reboot of "Star Trek." He made a good impression, and they asked if he knew another illustrator. He said, "Sure, Phil can do it." And he did. 
Boutté has become one of the most prolific and well known of the bunch, working on numerous blockbusters and serving as illustrator representative for the Costume Designers Guild board for nine years. 
"It's all because Robin told us it existed," Boutté said. "She told us how the guild is, how the people work. She was really encouraging. All of that came from her." 
Richesson applauds their approach, and coached the graduates along the way.  
"I think getting your work seen by the designers, that's what you want to do," she said. "That's a great way to do it – to go to Comic-Con or other events, and you want to make a personal connection. 
"It's never a bad idea to have (your portfolio) with you. It can be kind of awkward. But it helps even if you just talk to them. They can give you a more personal connection that you can follow up on." 
Living the Dream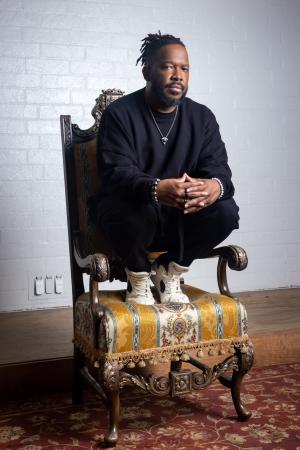 While working on "A Wrinkle in Time," Boutté got the opportunity to meet with star Oprah Winfrey and director Ava DuVernay. And he had a moment he'll never forget while working on costume illustrations for "Black Panther." 
"It was one of the few moments when I was very aware of being in the moment," he said. "I was present. This is going to change culture."  
Some of Boutté's designs for "Black Panther" and "Wakanda Forever" wound up adorning action figures in toy aisles across the country.  
"Looking at my daughter, who's 12 now, it was a full-circle moment for me," said Boutté, who also founded 9B Collective, the first Black-owned concept art studio. "I was starting to accomplish what I set out to do. Creating a Black superhero – there's going to be an aisle full of Black toys, which I'd never seen before. It's a dream for me, seen through her. Maybe the struggle for her won't be as hard." 
Richesson acknowledges that her illustration program has produced a "strong group of people who have gone into entertainment," and that has even shaped the curriculum. 
"Now we even have classes in storyboarding, and entertainment-based programming," she said. "If you teach people how to draw well, and how to think, they can take that anywhere. Also, proximity helps – being here in L.A., where the studios still are." 
Richesson and her colleagues are prime examples of how The Beach is shaping California's future workforce – one of the pillars of CSULB's current No Barriers campaign. 
Completing the Circle 
Valenzuela has enjoyed a successful career as an illustrator, drawing art and costumes for role-playing games such as "Dungeons & Dragons," for movies such as "Star Wars: The Force Awakens" and "Star Trek Beyond," and for the Amazon TV series "Fallout." 
He wanted to expand and challenge himself, so he obtained an MFA in illustration at The Beach in 2013. 
Now he's teaching at CSULB, including some of the same classes that he took with Richesson.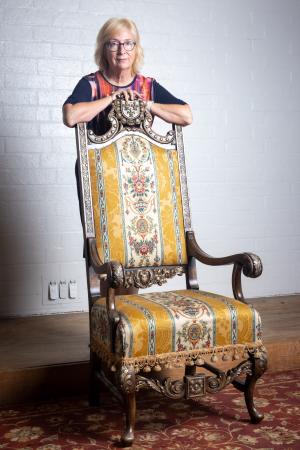 "She's definitely been an influence, because she's well-versed and skilled," Valenzuela said. "Her skill level, and ability to work consistently and quickly, is something that got into the environment." 
He said he's learned a lot from Richesson's approach to teaching students as well. 
"I always really admired Robin's use of language. She was thoughtful about her words. She's very sincere at the same time. She never seemed harsh or reactive." 
Richesson says she's happy and proud to see her students do well. Even if they're not nabbing high-profile jobs or making tons of money, she likes when they keep in touch. 
"It makes me feel very proud," she said. CSULB is "my alma mater, and I ended up teaching there. For me to see our students succeed is great. I'm so proud of them. And I'm happy when they come back."