Dr. Loucine Huckabay honored for her decades of supporting students in CSULB School of Nursing
Published January 24, 2022
When Dr. Loucine (Lucy) Huckabay virtually raises a glass with the other four Wang Family Excellence Award winners this week, it will be a toast to her 43 years of service to the School of Nursing.  
The director and professor will look back at what she, the staff, faculty and students have accomplished in building the Cal State Long Beach nursing program into one of the nation's best. 
"This was a surprise, because the competition was very steep," said Huckabay, who was nominated by fellow CSULB assistant professor Debby Rannalli. 
"I have never had to write a letter of recommendation or submit the nomination of someone of Dr. Huckabay's stature and success, but I felt she deserved it," said Rannalli, pointing to Huckabay's distinguished career at CSULB, from fundraising to helping to solve the nursing shortage in the area.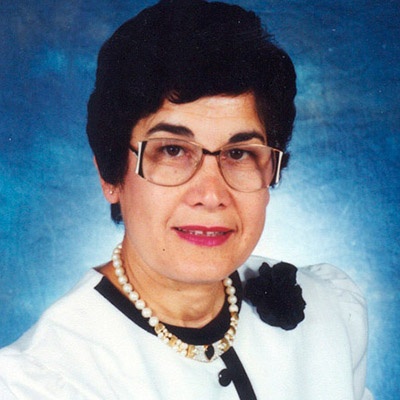 During Huckabay's four-plus decades at The Beach and 21 years as director, the School of Nursing grew from four small classrooms to a 10,600-square-foot brick building that houses three large classrooms, a 50-seat computer lab, a learning center, small nursing library and computer resources for student use. She raised much of the $5.5 building costs beginning in 2003 through 2010 with partnerships established with area hospitals.  
Huckabay has made mentoring, especially junior faculty, a priority in her role as director. Additionally, she routinely has mentored students who struggle academically or whose home or work situations interfere with their academic success. 
Her work has included recruiting and supporting Black and Latinx nurses who are pursuing master's degrees in the Family Nurse Practitioner Program, writing national and state accreditation self-study reports and fundraising. She also has raised $42.5 million for the School of Nursing's clinical experience, all of which is why Huckabay is being honored by the Wang Family for her Outstanding Faculty Service. 
"This year's awardees perfectly embody the CSU's core values of inclusive excellence and student success—and they bring great distinction and honor to their campuses and the CSU more broadly," said CSU Chancellor Joseph I. Castro. 
The Wang Family Excellence Awards recognizes four faculty members and one staff member in the CSU system who have shown extraordinary commitment and dedication to their respective universities. Their activities advance the system's mission, contribute to student success, and enhance the CSU's excellence in teaching, scholarship and service. Each recipient is given a $20,000 award. 
Huckabay said there are many people responsible for building The Beach's School of Nursing into the No. 1-rated program in the state and No. 2 in the nation. She also reluctantly admitted that the program's success starts at the top. 
"I listen to them. I listen to what their needs are and what struggles they are having. I am with them whatever struggles they are in, and I try to do my very best to meet those needs," Huckabay said, in explaining her leadership skills. 
She said she faced her biggest challenge as director when the university shifted to remote learning in March 2020 because of COVID-19. Before the health restrictions, nursing students were required to have only 25% of their clinical experiences using simulation and 75% performing hands-on clinical experiences caring for actual patients in hospital and clinical settings.  
With COVID-19, when hospitals restricted student nurses from going to the hospitals for their clinical practice, they had to resort to more simulated experiences. They appealed to the state legislators to pass regulations that would enable the California Board of Registered Nursing to allow schools of nursing to increase their simulation hours for 25% to 50%-to-75% -- especially for obstetrics and pediatric experiences, if students were to complete their programs and graduate on time. 
"There are no places to get that type of instruction," she said of obstetrics and pediatric experiences. 
"It was a challenge, but the good news is that the students whose entire program was severely affected by COVID, they just took their RN (Registered Nurse) license exam and all 42 of them passed on the first try – a 100% pass rate. 
"That tells us about the quality of our students and the outstanding teaching by our faculty." 
And about the longtime leadership in CSULB's School of Nursing. 
Next fall, Huckabay will move into the Department of Health Science, where she will work with Dr. Kamiar Alaei in creating the Western Regional Collaborative Center for World Health Organization on campus. She is looking to help foreign countries develop nursing and health programs. 
Her work will be part of a $10 million grant, funded by the American Rescue Plan, that will enable CSULB to build a consortium that will strengthen U.S. public health information technology efforts. 
"I'm not ready to retire," Huckabay said. "I want to work and help others."