CSULB Moot Court Team wins its third national championship
Published January 28, 2022
Marco Romero clicked on his Zoom screen, ready to present his oral arguments in the semifinals of the AMCA Moot Court Association championship tournament.  
His royal blue tie was straight, his shirt was pressed and his hair neatly combed. His confidence in presenting his side on the federal vaccine mandate was unshakeable. 
But suddenly his Wi-Fi would not connect and a momentary panic hit. 
Romero and partner Vaishalee Chaudhary had come so far in their pursuit of a third national moot court title for Cal State Long Beach and now, technical difficulties were about to derail their goal. 
"The Wi-Fi issues were scary," said Romero, who will graduate this spring with a degree in political science. "But I kept calm and just focused on winning the next round when the Wi-Fi came back."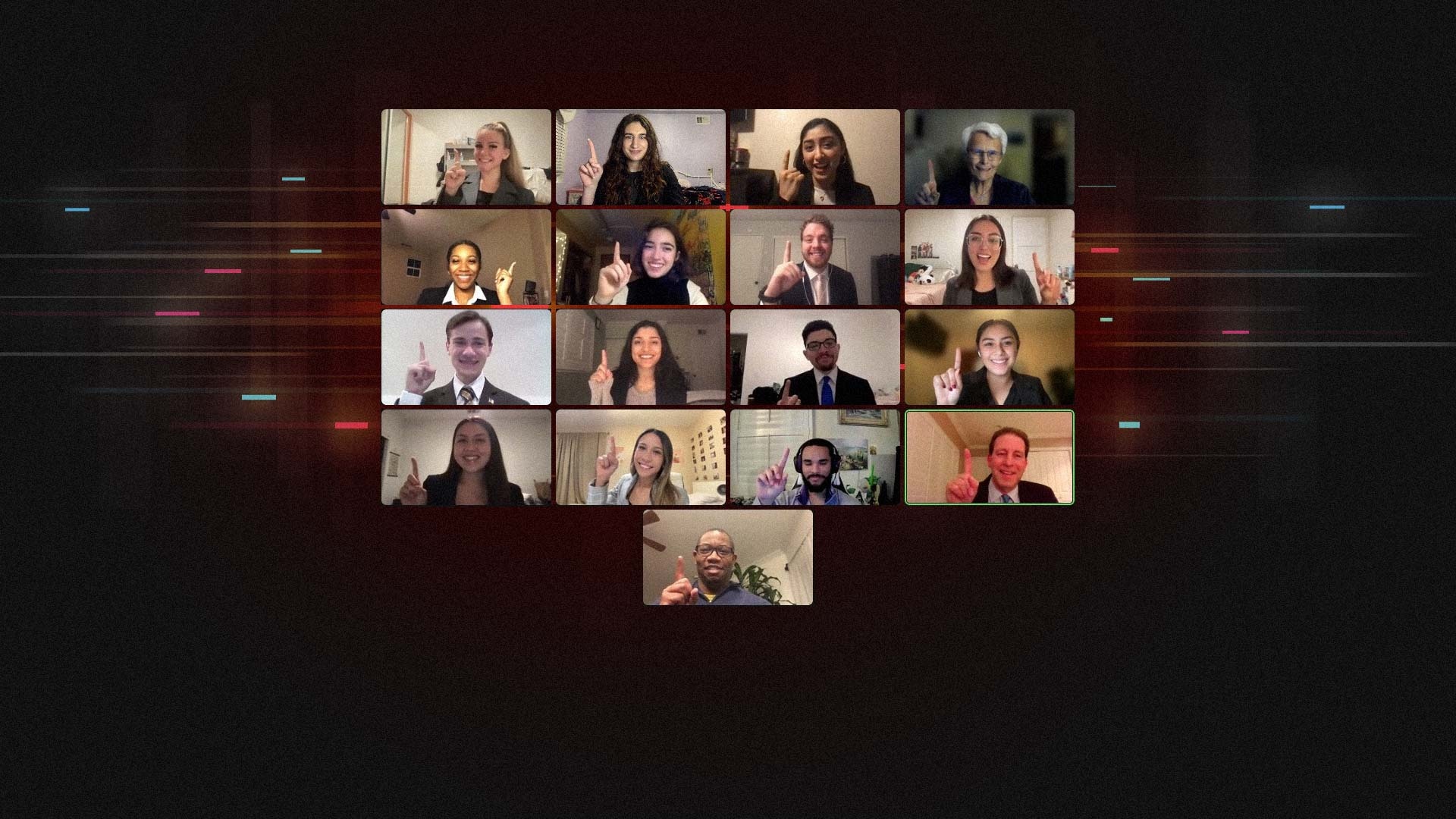 After reconnecting to the internet, Romero managed to settle in and he and Chaudhary not only advanced to the final, but won eight of nine rounds, including one against 12-time champion Patrick Henry College, over the weekend to become one of just two public universities to win a national title for oral advocacy in AMCA's 22-year history. 
The Beach has won three written advocacy national titles in 2021, 2014 and 2004 and two oral titles in 2003 and 2022.
Given the success of Romero and Chaudhary over the past three years, Dr. Lewis Ringel, Moot Court director, told them they did not have any reason to be nervous going into the final round. They had not lost in 34 rounds of arguments. 
"You haven't lost all year, I told them, so why wouldn't you be confident?" said Ringel, who watched on his computer screen from home.  
Even Romero, who said he typically is a "nervous wreck" before rounds, did not flinch. 
"For some reason, I didn't feel very nervous and neither did my partner," Romero said. "Part of it was knowing it would be our last time ever competing as undergraduates and that a huge part of our life was coming to an end." 
Chaudhary, a political science major, said she hung onto words of wisdom from Ringel as the round began. 
"He said that 'the winning team will be the team that looks like they are having the time of their lives putting on their best presentation for the judges', and he was right," she said. "His words helped ease any nervousness and I began my presentation smiling and confident, fueled by how much I love this activity and program." 
Moot court is a simulation of appellate argument. Two-person legal teams present their arguments in a hypothetical legal case in front of a panel of judges, who evaluate the students based on their knowledge of the case, responses, forensic skills and demeanor.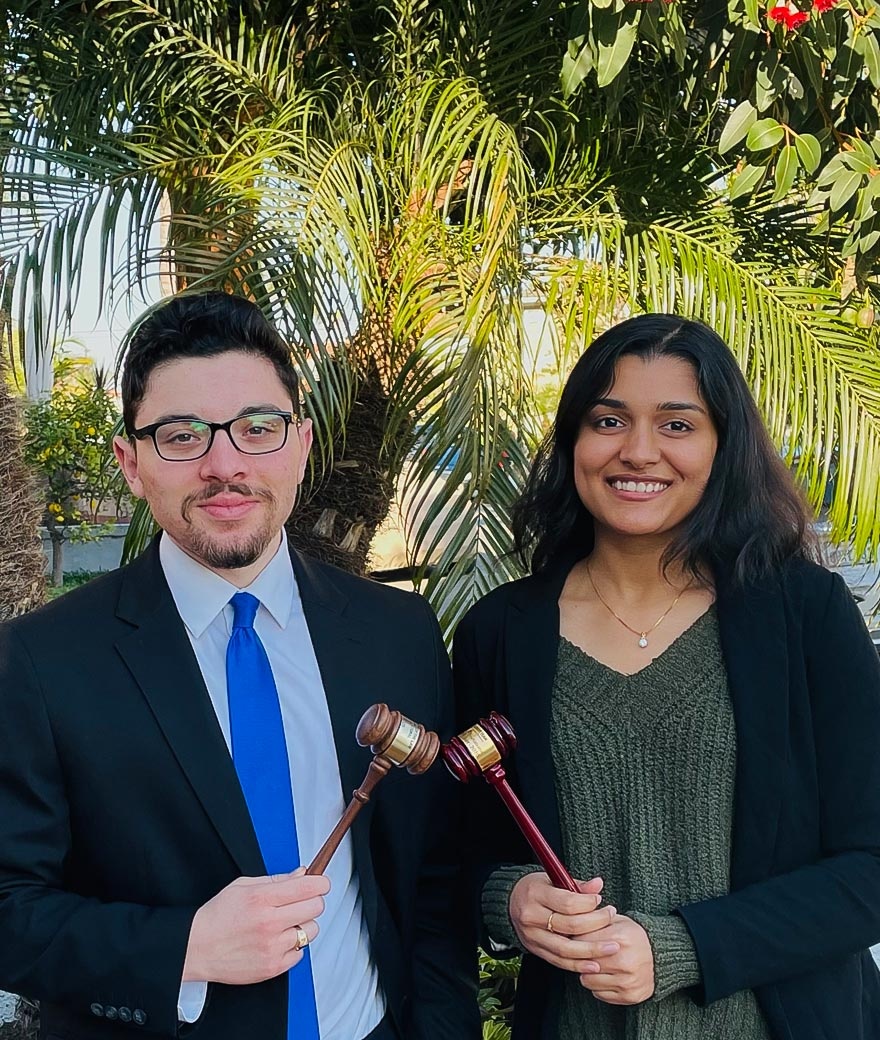 Each team receives 20 minutes to present its case. 
"Each year, we got closer and closer to the national's final round, and I felt this year there was absolutely nothing that was going to stand in our way," Chaudhary said. 
The competition, held on Zoom for a second year, featured students from schools such as the University of Chicago, Yale, Pennsylvania University, UC Berkeley and Patrick Henry College. 
Chaudhary and Romero defeated three teams from the University of Chicago, including one in the final, one from Patrick Henry College, and fellow Beach teammates Kelton Munch and Georgina Tierney in the quarterfinals. 
"After we advanced to the semifinals, it just felt like we were too close to let it slip away in the end," Romero said. "Dr. Ringel and the coaching staff are so spectacular and have produced countless teams good enough to win the national title, but although many teams came very close, none had won the title in oral advocacy for Dr. Ringel."