December Spotlight: Dawn Henderson
Published December 18, 2018
Image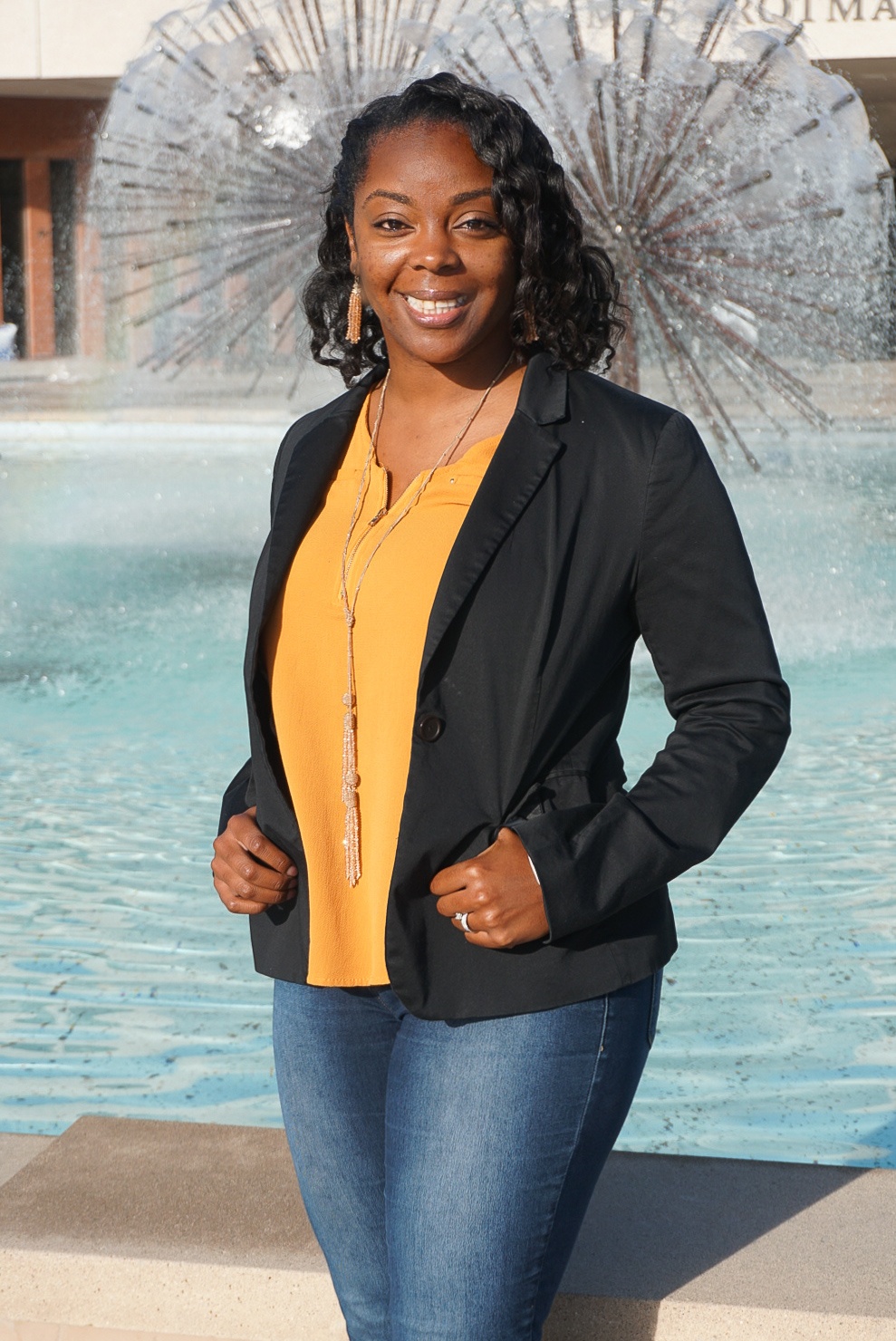 This month's Staff Spotlight features our ASM, Dawn Henderson. When Dawn is not dealing with human resources or budgets for Enrollment Services, she is actively engaged with her nonprofit and her family. Her passion for bettering the lives of kids is one-of-a-kind! As we enter the holiday season, Dawn is a wonderful example of how we can give back to our community.
---
Where are you from originally? Is your family in California?
I was born on a military base in Hinesville, GA and my family relocated to CA when I was 2.  
Where did you go to school? What did you study?
I received a BA in Psychology and my MA in Education from Humboldt State.
How did you come to work for Enrollment Services? What do you do in ES?
My background includes 10 years of experience in both employee relations and financial management. Prior to coming to Long Beach, I was an administrator at Pepperdine University where I oversaw the Student Employment Office and served as a liaison between employees and university compliance, overseeing the HR hiring process and policies, including position description development, recruitment, interviewing and on-boarding. Before working at Pepperdine, I served at the Los Angeles Merrill Lynch Regional Office and managed personnel processing that included the coordination of financial budgeting, regional communications, training and professional development for 1700 Financial Advisors and 600 support staff.
As the department ASM, my role combines oversight of fiscal operations and human resources. I consider it a unique position to be in because in most corporate environments these duties are often overseen by two different people.  I have the pleasure of supporting our 150 staff in the coordination of personnel policies and providing them with development resources. I'm also responsible for management of our $8 million annual department budget. My favorite part about my role is that it allows me to switch back and forth between both sides of my brain in using the creative side for people and the left for the fiscal operations.
Tell us a story about your best day in Enrollment Services?
So far, my best day in Enrollment Services was also one of my more challenging days. It was last year's fall potluck. The morning was a lot of work and organization of food, people, deliveries, warming trays, tables, drinks, etc and since it was the first year and the staff appreciation committee hadn't started yet, it was only Rodrigo and me coordinating the event. But then by the afternoon, we had a large majority of staff participate in coming together to just fellowship and enjoy each other's food and time. It was a long and hard day but the reward of seeing everyone enjoy the event was absolutely a highlight. 
Tell us about your life outside of the office: Do you belong to local or national organizations? Do you have hobbies? Are you active in sports or recreational activities?
About 8 years ago I founded a nonprofit organization called Cause for Celebration (CFC) and the mission is to provide homeless and foster youth with the opportunity to build positive self-worth through the power of celebration. We partner with homeless shelters across Greater LA to provide birthday parties for homeless and foster youth. The parties are held at the shelter or a park nearby and CFC provides all of the food, decorations, games, and entertainment to create an event really focused and making that day special for the child being celebrated. I'm super lucky to work with an amazing team of leaders and volunteers who support the daily operations. My evenings and weekends are pretty packed with event planning and board meetings.
Are you working on a special personal project?
Not sure if I would call it a "personal project" but my husband and I are fostering to adopt a 5-year-old little boy named Knekko and in addition to my nonprofit, supporting him is where another large majority of my time is being spent. He is really a great kid with such a kind heart and although he's only been with us since May, the impact on my family has been huge.
Are you planning a vacation this year?
We are planning to take all the kids to Disneyland, so I'm sure I'll need a vacation from that vacation.
Do you have a favorite quote you'd like to share?
I have a piece of art on my desk that says "Let all you do, be done in LOVE" and I really like the gentle reminder to have empathy, patience, and kindness in my actions and decisions.