Film & Electronic Arts Department Industry Advisory Board
Image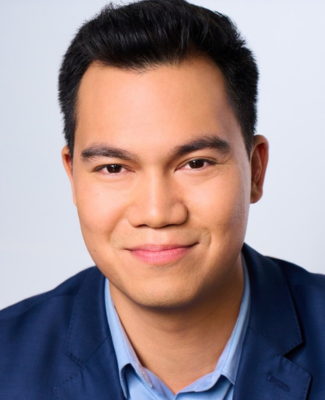 Loren Albento '13
Talent Manager & Producer
Loren is a Filipino American creative with over a decade of experience in entertainment. He has garnered an exceptional blend of past work experience and developed high-level relationships with entertainment agencies, executives, producers and talent. He graduated in Film & Electronic Arts with an emphasis in Producing from Cal State University, Long Beach. Loren currently works as a talent manager at Rick Yorn's talent management firm, LBI Entertainment, working with a prestige roster of high level/talented actors, directors, writers, as well as emerging talent, such as Filipino filmmaker, Diane Paragas. He helped his client, Diane, navigate the sale and distribution of her independent feature film, YELLOW ROSE to Sony Pictures, marking the first Filipino American film to ever be acquired by the major studio. He develops and manages a slew of diverse list of clients and helps produce projects with the team. Loren started as an agent trainee and executive assistant in the talent department at APA, to the VP of Talent. Before that, he completed a short stint as an entry level mailroom & floater assistant for leading talent agency, CAA and interned with Disney and Disney Channel prior to that. Loren hopes to continue to learn more and gain further experience managing and producing, so that he may continue to help improve and create more opportunities for all underrepresented voices (including those from his Filipino heritage) in all areas of film & television.
Image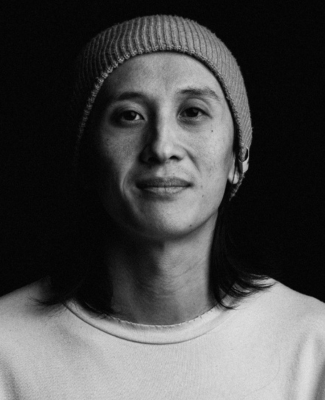 Director, Editor
Julian Doan is a 2nd generation Vietnamese-American filmmaker. He enjoys exploring the uncomfortable corners of our existence through awkward, yet heartfelt comedy. His latest short film, "Raspberry", which premiered at the 2021 Sundance Film Festival, examines the absurd and tragic experience of witnessing death and saying goodbye.
He is currently writing a feature film based on his lived experiences of losing his father. It explores the mundane absurdity amidst tragedy of a family desperate to preserve their father's life and struggling through the end-of-life process. It combines observational comedy with deep empathy for its characters, and is inspired by works such as "Force Majeure", "Still Walking", and "Amour".
He co-wrote and directed the zombie comedy series "Everyone I Love Is Dead" with Alex Hunter, adapted from their short film "Zombroz," a semi-finalist for HBO's Project Greenlight Season 4.
He is also an editor and assistant editor. Recent credits include HBO's revival of "In Treatment," Gia Coppola's "Mainstream," and "Wild Wild Country" on Netflix. In addition to his professional accolades, he considers himself a pretty successful friend, partner, and family member. He looks forward to seeing a Vietnamese-American film renaissance in his lifetime.
Image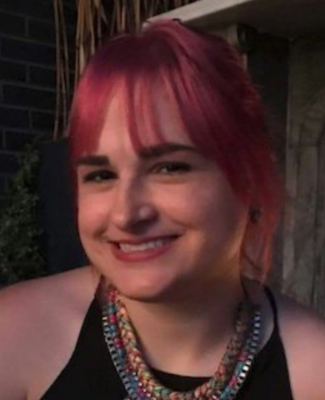 Art Director, Production Designer
Rahma Farahat was born to a Saudi father and German mother and was raised in Riyadh, Saudi Arabia with her five older siblings. She had an interest in colors and design from a young age, from designing and building her own doll house furniture, to making stylized home videos with her siblings.
​
Rahma moved to California in 2008 and acquired a degree in Cinematography from California State University, Long Beach. She then went on to pursue a Master's degree in Production Design from Chapman University. She earned her MFA in 2016, after completing work on two thesis films: "All Quiet on the Homefront" a short biopic set in the 1920's, and "Rocket" a Student Academy Award winning film set in the 1950's world of dirt track racing.
Brian Gork '01
AKS Stages
Image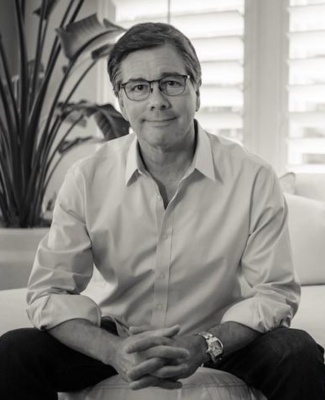 Camera Operator
Society of Camera Operators Lifetime Achievement Award for Camera Technician in 2016.
Gregory Irwin has watched more than 100 feature films — not from a red velvet theater seat, but from behind a lens. It was an opportunity afforded to him through his education at Cal State Long Beach.
Irwin has spent 42 years behind the camera as one of Hollywood's top motion picture camera operators, responsible for the cinematography on more than 100 theatrical films, determining the style and approach of such films as "Joker," "Star Trek Beyond" and the "Fast and Furious" franchise. He also worked on television shows, including "M*A*S*H*," "Murder She Wrote" and "The A-Team."
"CSULB gave me the education that I needed to launch myself into a very 'closed' industry," Irwin said. "The school gave me the confidence and contacts to live my dream."
Born and raised in Southern California, Irwin fell in love with photography and by age 17, dreamed about becoming a Hollywood movie camera operator. Once deciding upon earning a degree in Radio & Television Special Major Cinema from CSULB, Irwin set his sights on attaining his dream. He credited two educators for helping him — Professor Sandra McMillian and Steven Hubbert, the film services coordinator at the university. Irwin said McMillian was the first professor he met his first year at CSULB and she "took me under her wing and looked out for me and guided me." Yet it was Hubbert, who was both mentor and friend, who made the biggest impact on his education and future, he said. "We wouldn't have a film school today, if it was not for him," Irwin said. Irwin's experiences at CSULB led him to the upper echelon of the world of filmmaking. He has served as head of the camera department for major theatrical release motion pictures and responsible for camera personnel, logistics and the technical aspects of film cinematography. And in 2016, he was honored by the International Cinematographers Guild Society of Operating Cameramen with its Lifetime Achievement award.
Now living in Atlanta, Irwin is founder, owner and president of Latitude 33 Motion Picture Services of Georgia. L33 MPS provides motion picture technology to Hollywood studios and other producing companies to fulfill the motion picture's cinematography requirements. When not on a set, Irwin makes it a priority to mentor CSULB graduates who desire to break into the cameraman ranks in Hollywood. He said he believes it imperative to train the next generation. He is proud to be a graduate of CSULB.
Image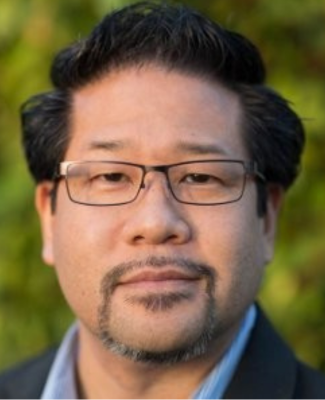 Gregg Katano
Senior Vice President, Strategic Partnerships and Business Development, Medici™ Media and Medici™ Interactive
Co-Vice Chair, Producers Guild of America, New Media Council
Advisory Board Member, SXSW Pitch
Media entrepreneur, business strategist, marketer, professional speaker, and senior executive with over 20 years of extensive experience in media, entertainment, emerging technologies, and live events. 
Gregg is currently serving as Senior Vice-President of U.S. Operations / Partner, of HOLOGATE, the world's most successful immersive media company for location-based entertainment with 15,000,000+ players-to-date across 40 countries worldwide; Co-Vice Chair of the Producers Guild of America 'New Media Council' (3rd Term); and Partner and Co-Event Director of DreamlandXR (which co-hosts media and tech events with CES, Sundance, SXSW, Coachella, Richard Branson's 'Necker Island'). He also an advisory board member of SXSW 'Pitch' and the Cal State University Entertainment Alliance (CSUEA). Previously, Gregg was Chief Strategist / Evangelist at Unofficial Cardboard, the pioneering and leading Google-Certified producer of 'Google Cardboard VR'.
Prior to XR, Gregg was a Visual Effects Producer and one of the early adopters and producers of stereoscopic 3D in the early 2000s. Producer of the world's very first high-definition 3D television broadcast (NBC's 'Medium'); Senior Stereoscopic Producer on X-Games 3D: The Movie; Executive Producer on Red Bull Media House's first 3D production, 'Rampage 3D'; Advisor on live 3D events: Academy Awards: Red Carpet Experience, Lollapalooza, Austin City Limits, Foo Fighters, Dave Matthews, and many others.
Image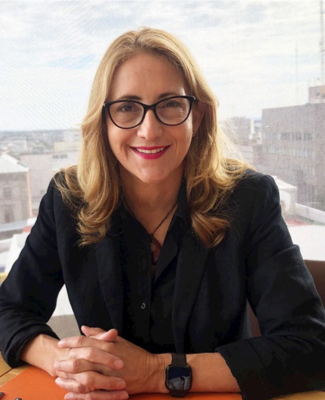 Executive Producer
Monica brings more than 25 years of animation producing experience to the worldwide Rick and Morty Franchise-which has been translated into over 100 languages. She is responsible for overseeing all aspects of production and company operations in her role as Rick and Morty's Head of Production as well as being a producer on many Dan Harmon Projects. Prior to Rick and Morty, she was the Head of Production at ShadowMachine, Oscar winner of Guillermo Del Toro's Pinocchio, overseeing franchises such as Bojack Horseman, Final Space and Tuca & Bertie. Prior to ShadowMachine, she was the Director of Production at Warner Brothers Animation and producer of the Emmy nominated show StoryBots a pre-school TV show for Netflix. Other animation producing credits include South Park and television productions for studios such as Apple, Disney FX, HBO MAX, and Comedy Central. Monica was also part of the team that won an Emmy award for The Disney Mickey Shorts, and many of her shows have been nominated for awards. Monica has experience working on numerous types of animation pipelines, budgeting systems, and workflows. She is currently producing a series for HBO Max and Apple.
Monica is a Mexican American woman who earned her Bachelor of Arts Degree in Radio, Television, Film from California State University, Long Beach. Monica is currently an adjunct professor at the University of Southern California's John C. Hench Division of Animation + Digital Arts. Furthermore, she is on the Industry Advisory Board of California State University, Long Beach Department of Film & Electronic Arts and has been a prior board member of Women in Animation. Monica is a native Californian and currently resides in downtown Los Angeles. She has 2 adult sons. During her spare time, she enjoys playing tennis, hiking, and traveling.
Image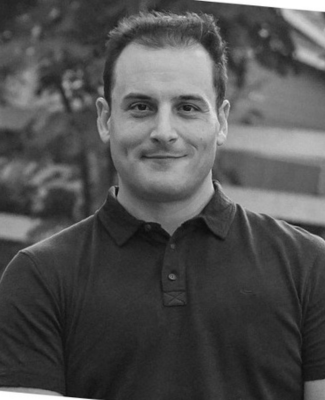 Currently a Senior Executive and Partner at Pipeline Media Group, Matt oversees all divisions, including Script, Book, and Film, as well as the management of Pipeline Artists and the implementation of future Pipeline entities.
His industry career started in 2002 as an intern for a talent manager, then as an intern in film development in 2003. And as an intern script reader through all of 2004. . . which ended in 2005—where had landed another prestigious unpaid internship. After several freelance script reading jobs, plus a brief but legitimately educational time in international distribution and media consulting, he began his tenure with Pipeline in 2006, working as a reader until early 2008 when he took over as manager.
In that time, he's helped launch the careers of several Pipeline writers, including Evan Daugherty (Snow White and the Huntsman), Tripper Clancy (Stuber), Crosby Selander (Bring Me Back), and others who have turned to Pipeline for guidance in their creative aspirations. It's estimated he's reviewed over 30,000 pitches, screenplays, pilots, books, and short films over the last two decades. Which he believes has to be a meaningless record of some sort.
The divisions of Pipeline Media Group seek exceptional talent for a landscape continuously pursuing bold, unique voices in the arts. Established in 1999 as "Script Pipeline Into Motion Pictures," a forerunner in screenplay coverage and the distinct hands-on process of connecting writers worldwide to Hollywood, the company has since branched out to consider literary and produced content. A filter for over 30,000 scripts, books, plays, and short films reviewed annually, PMG has supplied its comprehensive network of executives with countless clients and projects. All PMG sites share the same mission: to advance the careers of original artists, support diversity and socially conscious storytelling, encourage new generations of creatives, and foster a much-needed outlet for those with limited access to the entertainment industry.
Image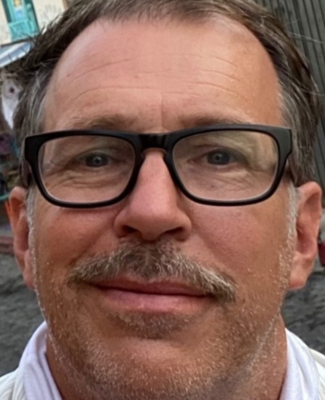 Scott Pourroy '94
Line Producer
Experienced Line Producer working in the entertainment industry. Skilled in Film Production, Television, Commercial, Post Production and Live-Event Video. Co-Founder of music video production company with annual billings of 8+million annually. Founder and Executive Producer for production services company serving for multiple top commercial and television production clients for 10+years. Experienced in miniatures, pyro, high-speed and motion-control photography. Strong interest in modernizing production logistics, biz strategy and technology. Bachelor of Arts (B.A.) focused in Radio Television and Film from California State University-Long Beach.
Image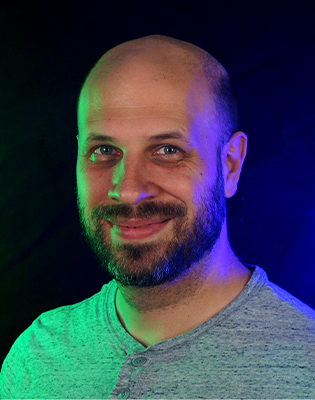 Assistant Director
Tyler Stratton is a DGA Assistant Director with 15 years of experience. Originally from Ohio, and driven by a desire to be on set, he enrolled in the CSULB Film Production track during which he created his own Assistant Directing Studies and founded the Student Film Club that still runs today.
 
Since graduating in 2009, he has enjoyed a fun career working on such projects as West
World, Ford v. Ferrari, and the upcoming Dungeons & Dragons movie. He worked as a non-union AD for 5 years before joining the Directors Guild in 2014. He specializes in large background scenes, stunt sequences and water work. 
Image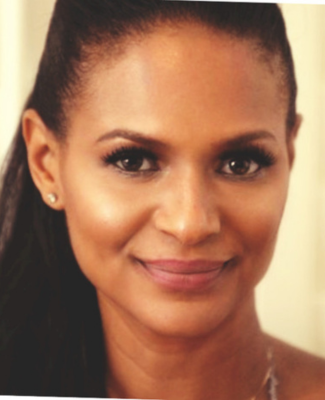 Casting Director & Producer
Casting Director/Producer Anissa Williams has been in the film business for over 20 years. She has cast over 30 feature films. Anissa specializes in indie film projects and believes that independent film captures the true spirit of honest story telling. 
Her diverse range of projects includes numerous international fashion and advertising campaigns, editorials, shows, television commercials, and independent projects.