Guest Tickets Instructions
How to redeem your 12 guest tickets AFTER you've RSVP'd in the Commencement Tile under SSO:
For those having issues:
Please refer to your MARCH 9 email with the instructions. You are NOT provided a code until you go through the RSVP process.
For those students who we emailed with tickets reissued: There was a glitch with re-issues so retry that reissue code again as it should work now. FOLLOW THE DIRECTIONS BELOW. 
If your first code did not work ('already used') follow instructions below and try again with different browser and on a computer and not a mobile device.
Try a new browser or Incognito if you are RETRYING the ticket process. 
USE A COMPUTER NOT A MOBILE PHONE and DO NOT LEAVE THE PAGES once you start. Opening another tab is leaving the page! Your code will become INVALID/already used.
CLEAR YOUR CACHE BEFORE beginning the ticket redemption process.
FOLLOW THE INSTRUCTIONS BELOW CAREFULLY or your ticket code will be voided
Once you enter the site, check that the correct college is listed.
Locate your Ticket Code, then
Select/click on the Ceremony URL to redeem tickets.
Select "1EVENT" and enter the ticket (offer) code you received after you RSVP'd to your ceremony.
There is ONE code per student. 
Image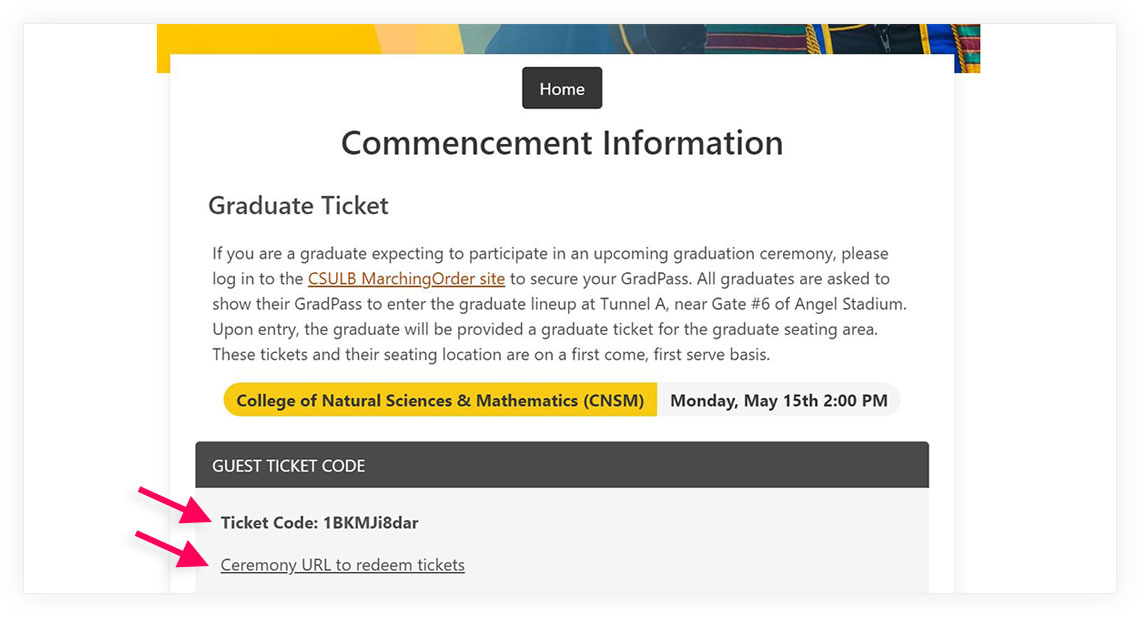 Image

Image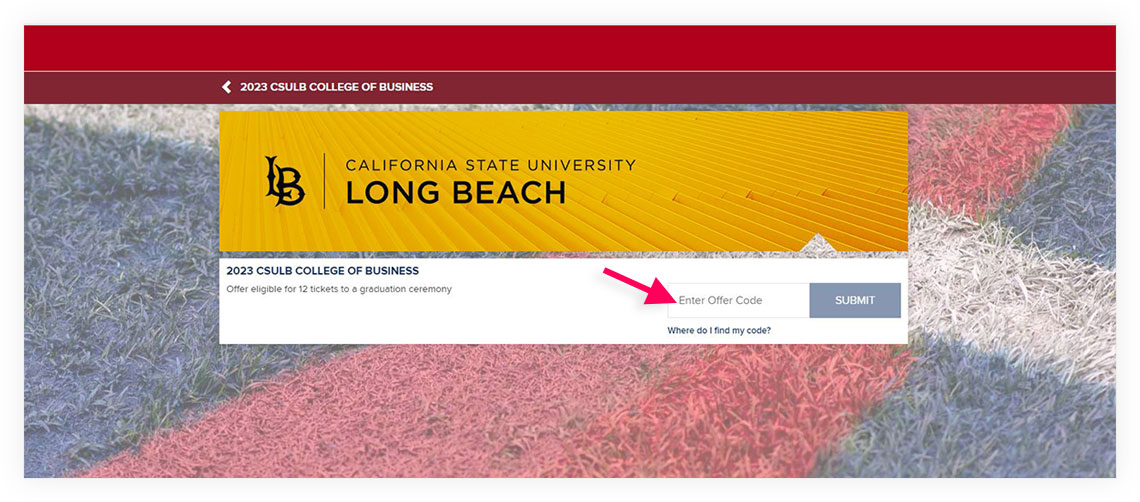 On the top right corner you will see Search Options and ticket number selector. Set number to the number you need – a maximum amount is 12 tickets per student.
You can not select seats 2 at at time then come back to reuse code and redeem 10 additional tickets. SELECT ALL 12 AT THE SAME TIME. We are not able to reissue for partial/incomplete redemptions.
Use the seat map tab option to select seats. The Main Stage at 2nd base is marked in BLACK.
DON'T SELECT MORE THAN 12 TICKETS - When you check out, it will nullify your order and your ticket code will expire.
DON'T SELECT ACCESSIBLE SEATING - If you need ADA seating, you may exchange your ticket/s at the stadium in person. Request ADA accommodations here.
Image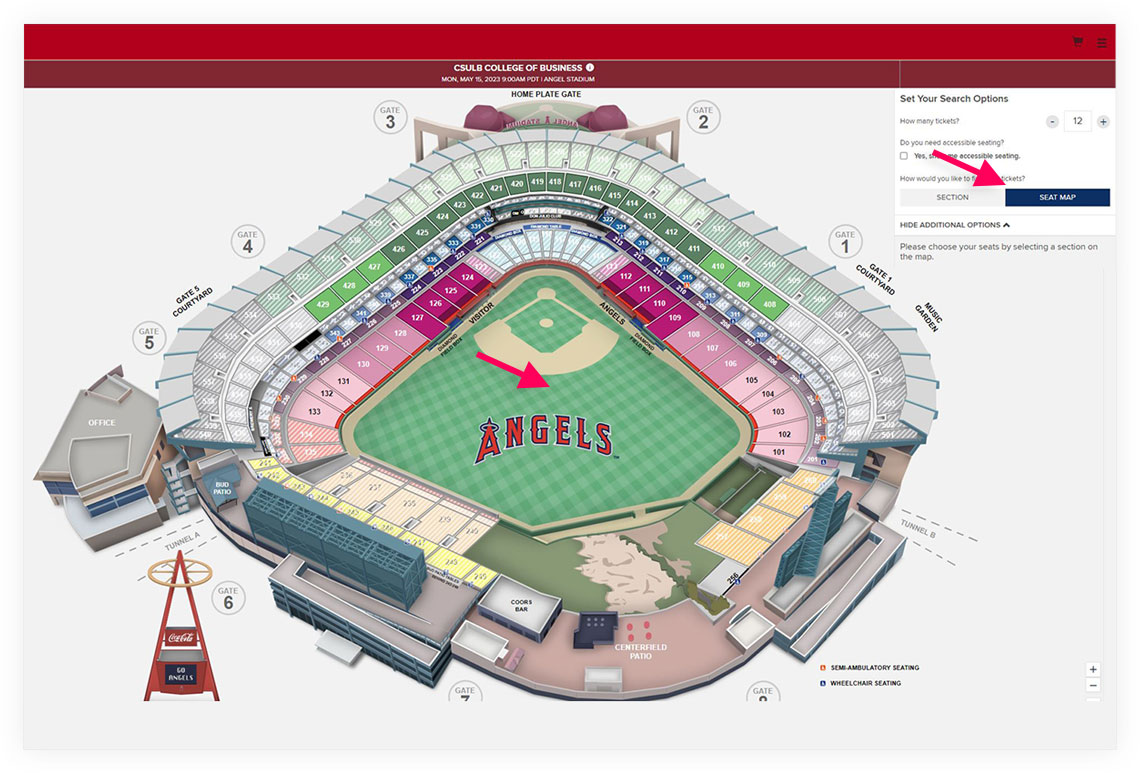 Available seats are shown in red/black.
Once you click on the seats, they will turn blue and will be displayed on the right side of the screen.
Image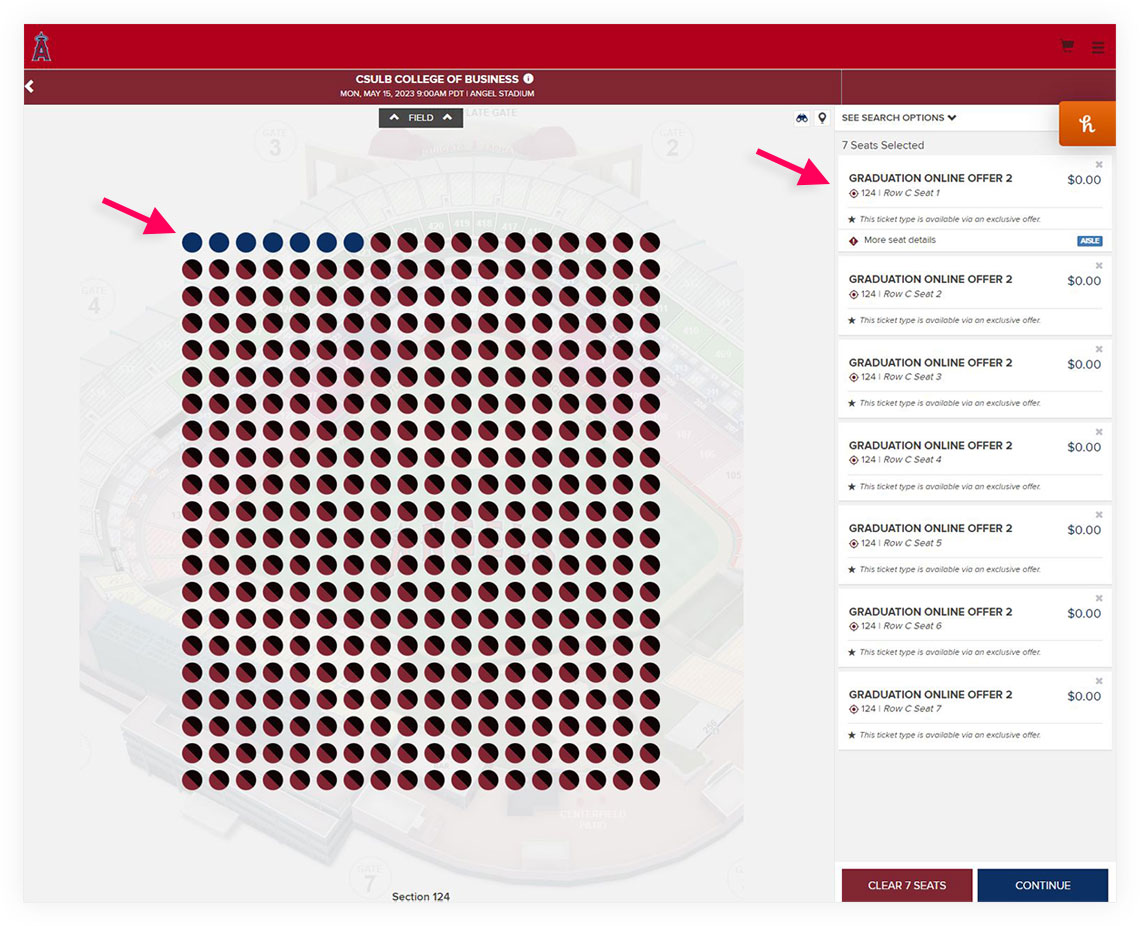 Look over your tickets and confirm they are what you chose, then
PLACE ORDER: You will not be able to go back in and change the number of tickets once you place the order.
Image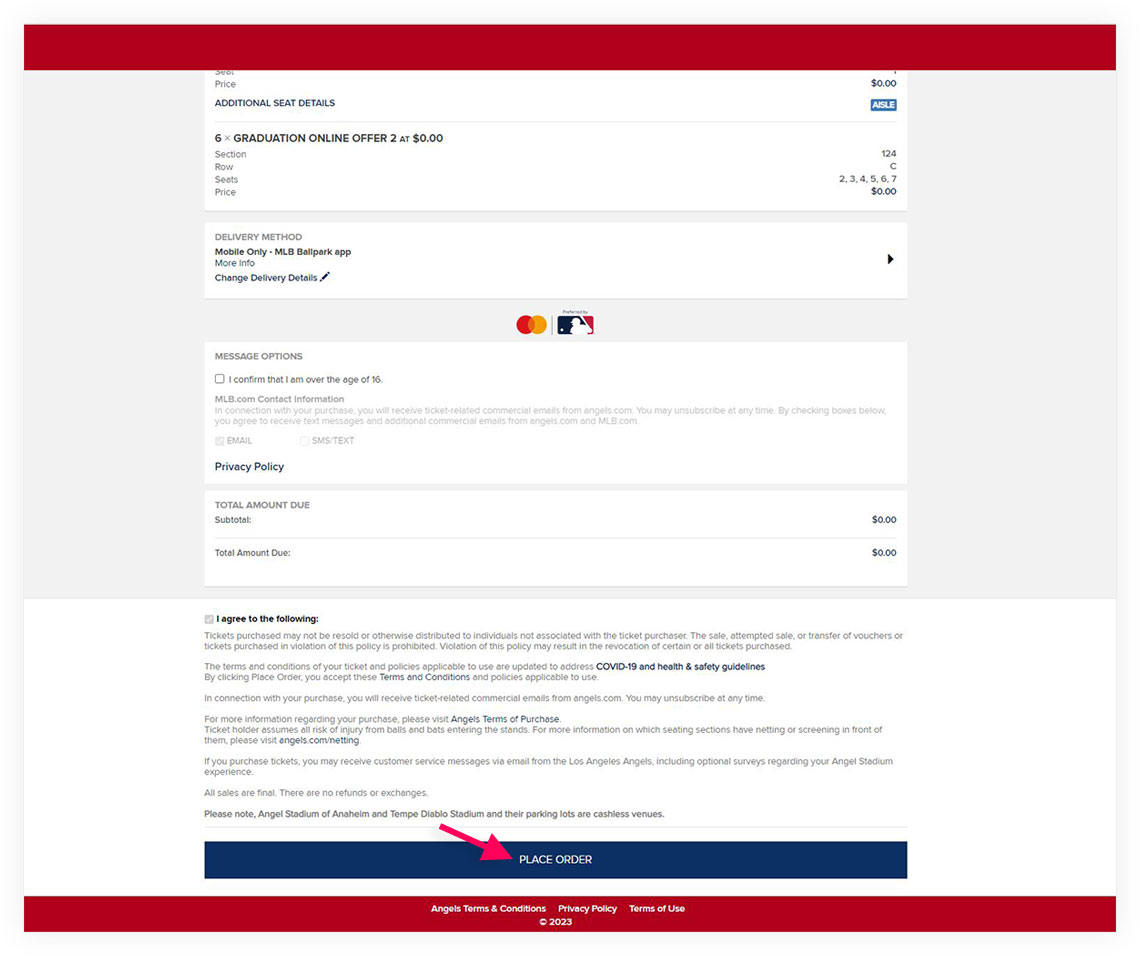 After you place your order, go to the INVENTORY button and view tickets. You will be prompted to sign into your MLB Ballpark App account.
Select SIGN UP if you did not create an account before. PLEASE ENSURE YOU USE YOUR CSULB SSO EMAIL TO SIGN UP.
Select LOG IN if you have already created an account.
Image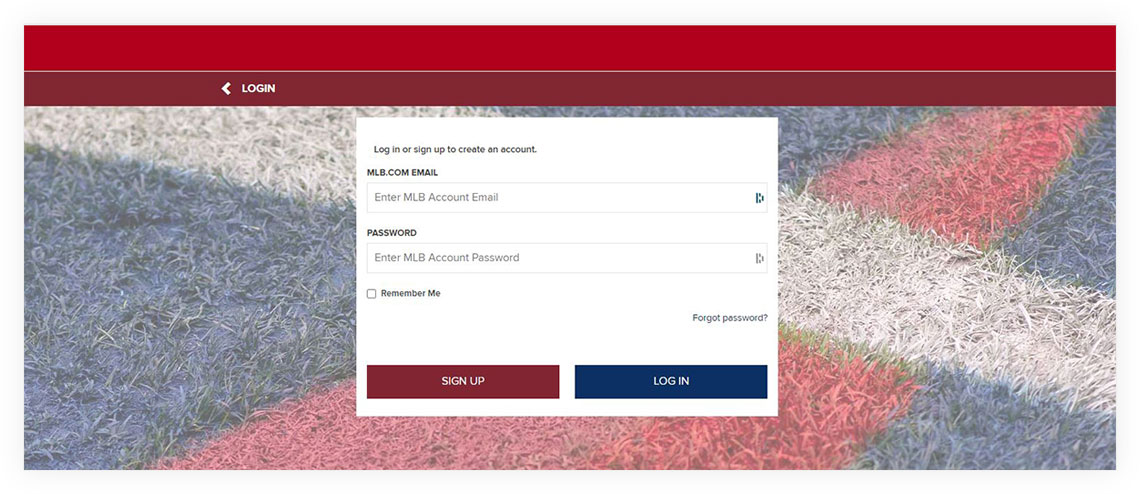 In the SHOPPING CART, check your tickets.
If you want to FORWARD the tickets, select the tickets you want to send/forward and select the FORWARD button at bottom of page.
Image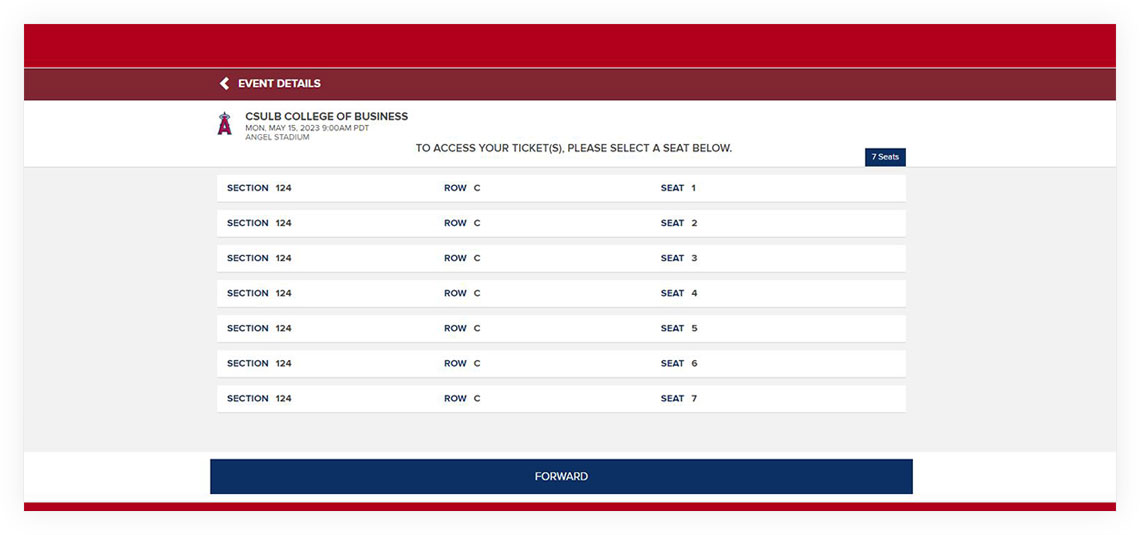 CHOOSE or ADD a friend or family member to send the tickets.
Image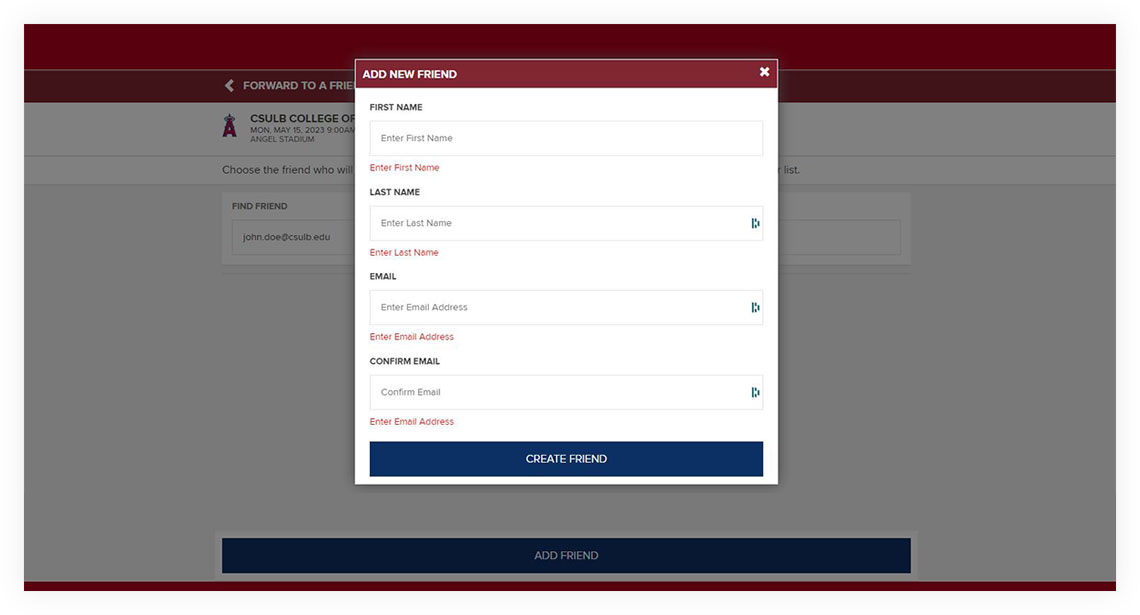 After you have chosen the person who will receive the tickets, select the FORWARD TICKETS button at the bottom of the page. A confirmation text will appear. The recipient will also receive an email confirmation.
Repeat the step above to send additional tickets to other guests.
DO NOT PRINT TICKETS. They will not work. Access them through the app.
Guests should download the MLB Ballpark App and set up their own account with their email address so they can access tickets. 
Image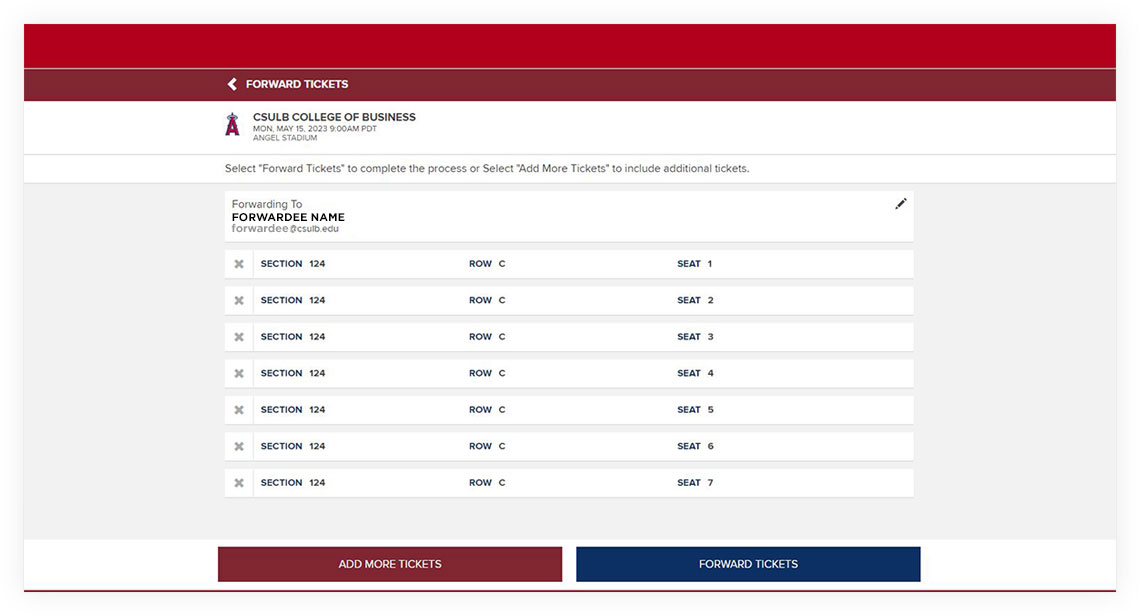 Image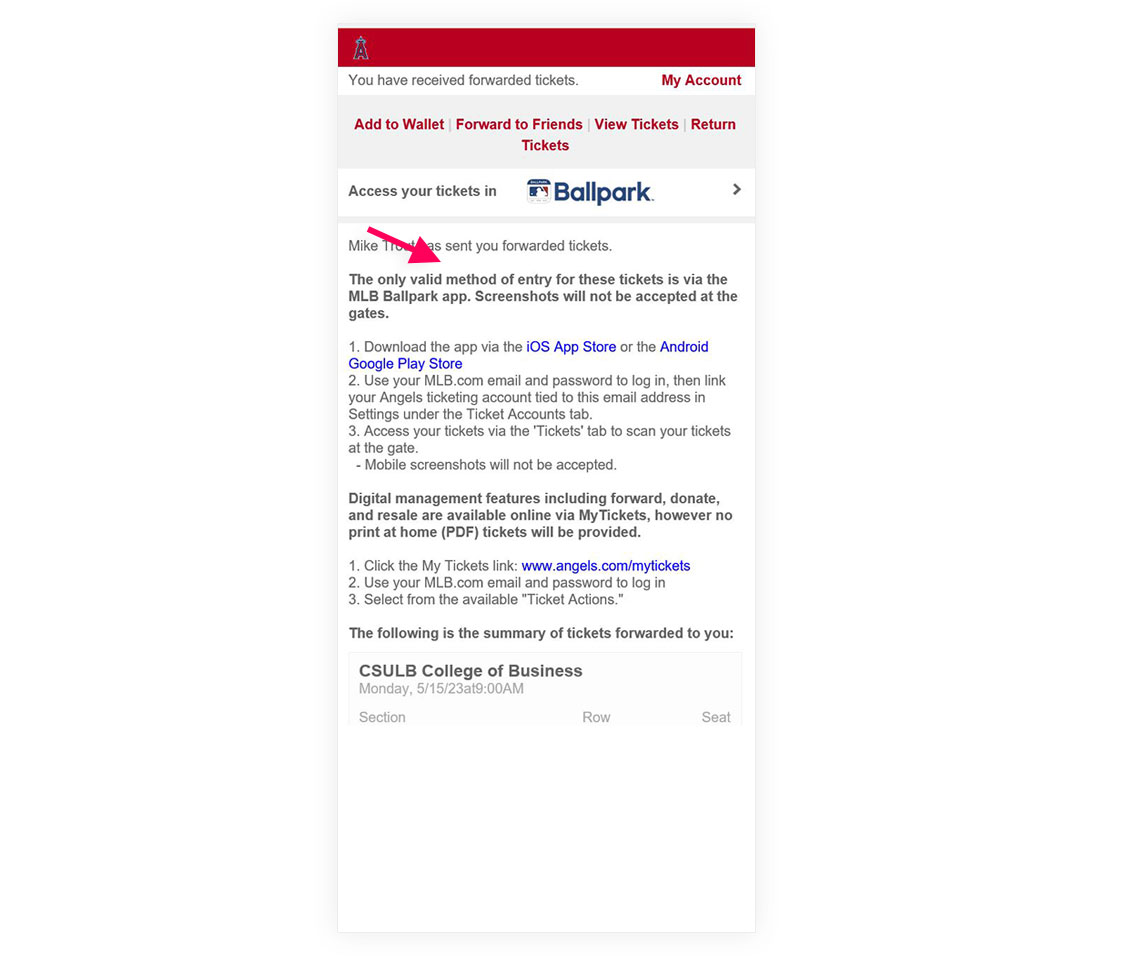 Open the MLB Ballpark App and you will see the tickets in the wallet. You can forward the tickets from the app as well.
NOTE: If you have any issues transferring tickets, please contact Angels Baseball at tickets@angels.com or 714-4ANGELS. If you have been scammed with fake tickets, we will be unable to assist. Tickets are FREE; we do not sell or condone the sale or purchase of tickets. To avoid this, do NOT purchase tickets! 
Image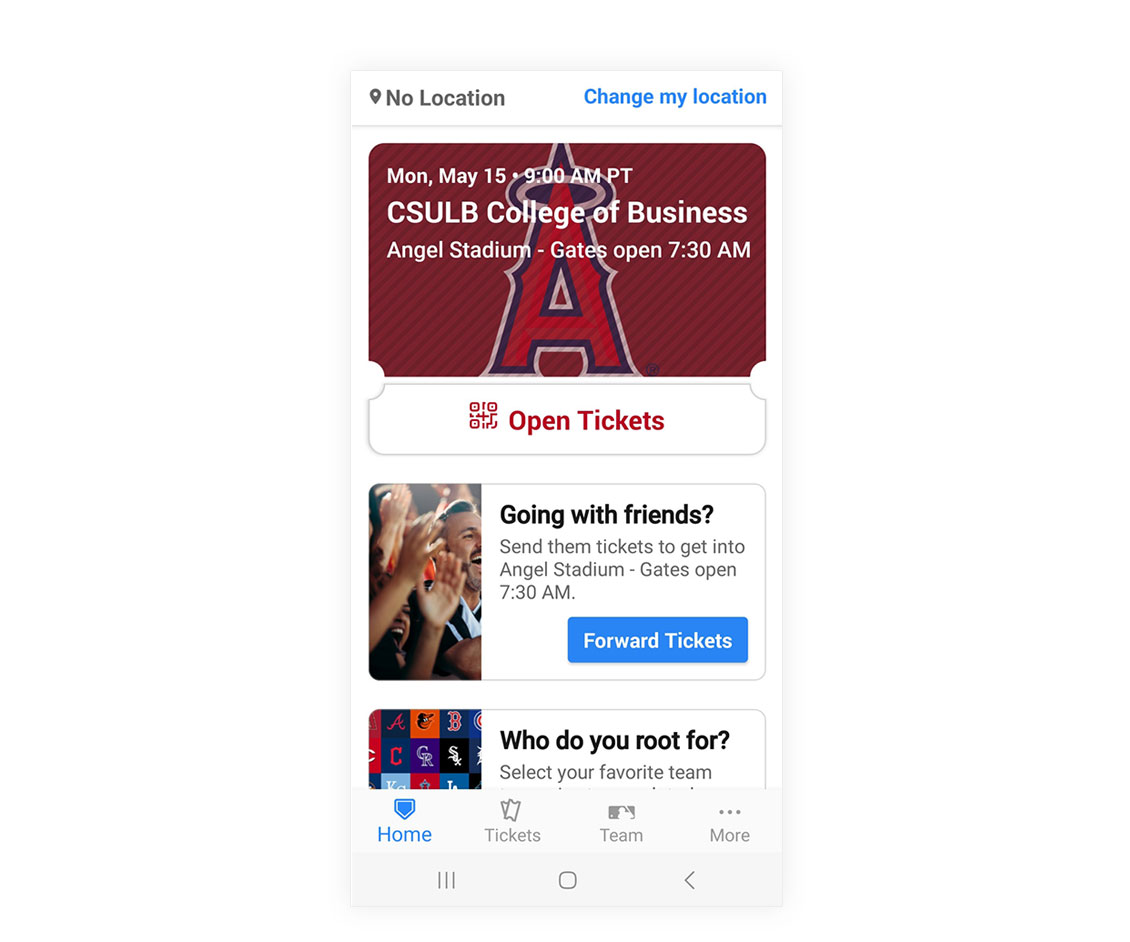 Please keep in mind:
Image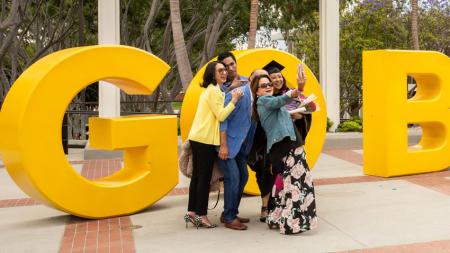 Do not log out or leave the ticket process until you have completed the entire process and redeem all twelve (12) tickets at once or your code will become invalid.
You must claim all 12 tickets at one time in a single transaction. You cannot log out then log back in and reuse the code to claim another set/amount of tickets in separate processes.
Do not share your guest code. The code is for one time only single use.
Codes cannot be duplicated.
Your code will be void once a set of guest tickets are claimed even if you do not claim the entire 12 tickets. Be sure to know ahead of time how many tickets you will need. When in doubt, claim all 12.
Please do not attempt to get more than 12 tickets. The link ticket selector might let you increase the more than 12 tickets when you click the plus sign to add more.

However, it will not let you complete the process and all tickets will be cleared. You will then lose the seats you had in your cart and code will be void.
Each code is only valid for up to 12 tickets.

PROBLEMS with voided ticket or error that it's already been redeemed? CLEAR your cache and RETRY entire process again with the same ticket code if you have any problems. Do this a couple of times then reach out to commencement@csulb.edu if STILL having problems. Due to the heavy volume of emails we are receiving, we appreciate your patience until we respond to you. You will get tickets, don't worry!
Children
Children under 3 years old do not need a ticket if they are seated on an adult lap. If they sit in a stadium seat, they need a ticket. Strollers are not allowed inside the stadium.
Graduate Tickets
You do not need a ticket. You will use your MarchingOrder Grad Pass QR code for check in at Tunnel A, and to join the processional into the stadium.
Accommodations
For ADA seating needs, general admission tickets will need to be exchanged for ADA tickets at the stadium. The University will provide one companion ticket for anyone who needs or is utilizing a wheelchair/requires visual assistance. Please ensure to check in with the companion first at the BMAC table located at Home Plate pad for the companion ticket. Check the Accessibility and Accommodation Information page for more details.