Welcome Chris Swarat, new dean of the College of Professional & Continuing Education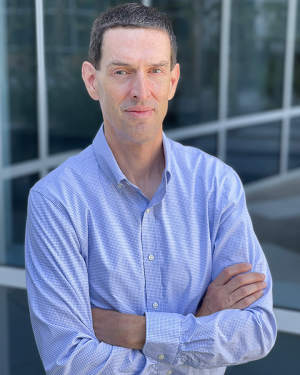 On July 1, The Beach will welcome Chris Swarat as Dean of the College of Professional & Continuing Education (CPaCE). 
Dean Swarat comes to CSULB from Cal State Fullerton, where he served as Associate Dean, Centers of Excellence and External Relations for the College of Business and Economics, and previously as Interim Associate Vice President for Extension and International Programs.  
Swarat takes the helm at a time of transition, as the Center for International Education (CIE) moves to operate as an independent center on campus and the former College of Professional & International Education (CPIE) refocuses on professional and continuing education.  
The revised structures will allow CPaCE and CIE to focus resources on different facets of CSULB's Beach 2030 10-year strategic plan, where each figures prominently in the university's effort to increase enrollment to 70,000 by 2030.  
The drive to 70,000 and the modernization of CPaCE are priorities of President Jane Close Conoley and Provost Karyn Scissum-Gunn, who coined the new name for the college. To get there, CPaCE will scale its inventory of programs, forge cross-campus partnerships, and expand industry partnerships to curate cutting-edge degree and certificate programs.  
"The bold and forward-thinking vision embodied in Beach 2030 aligns with my personal and professional goals to transform lives, transform communities, and transform the world through the power of education," Swarat said. "Nowhere is this better exemplified than in the strength and impact of the dedicated professionals of CPaCE and the campus, local, regional, and global partners that are "a force of good at the forefront of public education in California and the world." 
These efforts not only increase enrollment; they create flexible, future-focused education paths that meet traditional and non-traditional students when and where they need them, removing barriers to education for thousands of learners.  
Anna Behar-Russell, Director of Marketing, Communication & Outreach for CPaCE and co-chair of the Beach 2030 committee to Grow Stateside and Non-Stateside Curricular Offerings, described a few new programs already in progress: 
"We have two Supplemental Degree program offerings that will roll out in 2023: an online B.A. in Psychology and an online R.N.-to-B.S.N.," she said. "Both of these were developed because many qualified applicants are turned away each year due to a lack of capacity in the in-person sections." 
At the helm of the now-independent Center for International Education, outgoing CPIE dean Jeet Joshee will serve as the Associate Vice President for International Education and Global Engagement and will leverage his 12 years' experience at the head of CPIE to develop new self-support programs as well as international and out-of-state recruitment.