Monica Solis & Natali Villalobos
Monica Solis & Natali Villalobos
---
by Elizabeth Ortiz

Image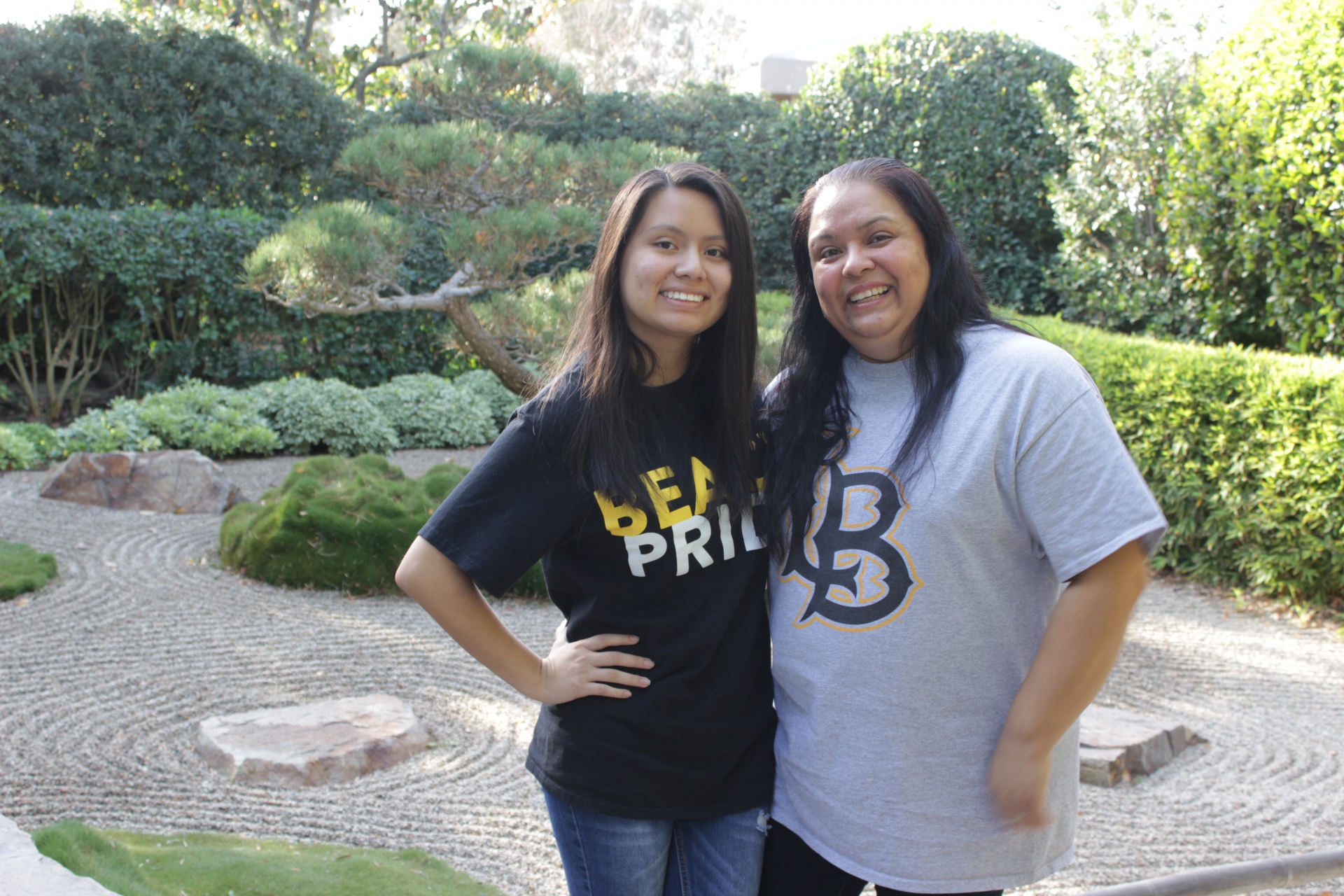 A Mother and Daughter Duo at CSULB
With the hope of making a positive impact on her daughter's life, Monica Solis searched for opportunities to make a positive impact in her community.
Her hometown of Compton did not offer the sort of atmosphere she was looking for as a stay-at-home mom, but she was committed to finding that perfect place where she could dedicate her time, energy, and generosity for her daughter Natali.
Monica's best friend Lisa Mendoza had a son attending CSULB in 2010, and Lisa was an avid volunteer for the Alumni Association. She encouraged Monica to become involved on campus because of the great milieu it would provide for Natali. Monica herself attended CSULB in the 1990s; she remembered a beautiful campus by the coast, and an environment of educated and caring people who could provide opportunities for her baby girl.
 "Now we volunteer together with both of our freshman girls that became friends at a young age," said Solis. "Along with paper cuts from stuffing envelopes and late-night deadlines before events, Natali and I can laugh over our differences."
The two see CSULB as a second home. Their conversations are about sharing life and the people they interact with. Monica even recruits her husband, Natali's father, to volunteer at Homecoming games from time to time.
On occasion, Monica and Natali do not see eye to eye, and have learned that they do things differently in a work environment. Both agree, however, that volunteering has been a great bonding experience, without having to spend money shopping at the mall.
Natali has gained so much advice and mentorship through volunteering that she credits the Alumni of CSULB for molding her to who she is today.
"I was able to naturally participate in other places like my high school community because of volunteering [with the CSULB Alumni Association]," Natali said.
Being a mother-daughter team has helped the two women grow closer together while learning an invaluable lesson: giving is getting. Mother Solis gave her daughter a gift of giving, and the intangible rewards that present themselves are endless… like watching her daughter see life in an unselfish and caring way.