Barbara Barnett '75
Barbara Barnett '75
---
B.A. History
Customer Service. Internal Revenue Service
Image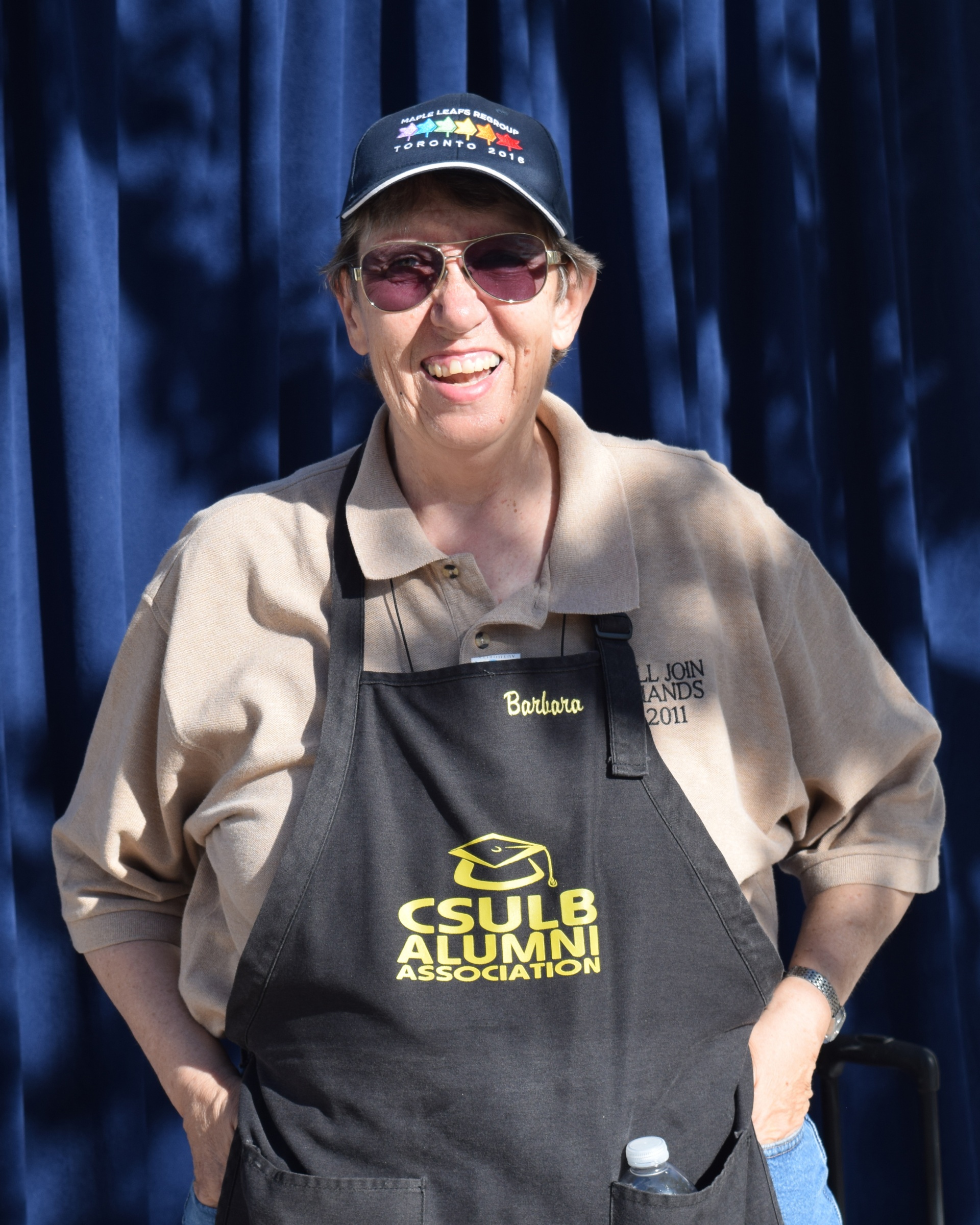 Barbara Barnett does not hesitate when she says, "Volunteer is my middle name." Her spirit for volunteerism and engagement began as a CSULB student. As a Southern California native and 40-year resident of Long Beach, Barbara says she never considered attending another university. She was active with the Women·s Union, the Gay Student Alliance and the sex information center that provided birth control and resources for reproductive health to students. Barbara proudly notes that the campus has always had a progressive climate.
Following her graduation, Barbara became familiar with several aspects of the campus as an employee for application processing, the testing office, the grad-check window and the Bookstore. It was during her time with application processing that Barbara heard about an Alumni Association event called Concerts in the Grove that needed volunteers. This year marks Barbara's 30th year working at the annual event known now as Concerts at The Beach.
Barbara comes back yearly to see the regular concert-goers, for the camaraderie with other volunteers and, of course, to en Joy the lively ambiance and music. Above all. she treasures "the sense of community ... she says. Barbara has assisted with countless set-ups, break downs. raffle ticket selling, and everything in between. It's with the drive and passion of volunteers such as Barbara, that Alumni Association programming and events are made possible. Although the concerts are her favorite way to lend a helping hand, Barbara also has assisted with Homecoming and commencement flower sales.
Outside of her community engagement, Barbara enioys square dancing. This passion has taken her all over the country and allowed her to see cities she never would have seen otherwise. Most recently, Barbara attended a square dancing convention in Toronto.
Barbara urges students and alumni to volunteer in their communities. saying, "it's as easy as picking up a phone and asking: What can I do?" As a CSULB student, staff member and 30-year volunteer, Barbara is a proud example of staying connected to the Beach for life.