Student Testimonials
Image
SBP was initially a communal space that rapidly turned into a familial space with the help and support of the staff and mentors that encourage and motivated us to complete our early start. The program not only verbally expressed the importance of the resources that are found on campus but it initially exposed us to most of them in fun and unique forms. The residential mentors are a huge support system along with the friends you make. At the end of the day, SBP is the type of program that can set the tone to your upcoming years here at CSULB so I personally encourage students that have the opportunity to come to join the EOP family starting this summer.
- Ana Estrada Summer Bridge 2018
---
Image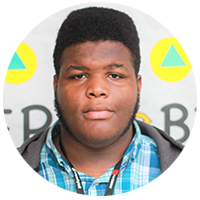 My Summer Bridge Program Experience was something new for me entirely. Initially, I was not prepared for the start and I hadn't processed that I was actually going to live at a university for an entire month. But a week or two in, I was in the flow of the program. Friendships were forming, classes became a daily habit I enjoyed, and I was becoming more resourceful about CSULB and EOP more than anyone I knew also coming to the school. Overall I had an amazing, fun, and informative time during my stay in Summer Bridge and I wholeheartedly recommend it for any freshman EOP student coming into CSULB. After the program completed, I have a brand new friend group which I'm still active with even after Summer Bridge, a network of familiar faces who know and care about me who give me opportunities to succeed at every turn, and a brand new different experience that I would've never had otherwise. If there's anything you should do before coming to campus as an EOP student, it's to participate in the Summer Bridge Program, it's worth it.
- Gary Francis Summer Bridge 2018
---
Image
Attending SBP 2017 was a life-changing experience. It challenged me to think critically in order to prepare me for my high school-college transition. As I progress as a student leader a lot of my support system comes from the life-lasting bonds that started at SBP. Shout out to my best friends Jesus and Tina.
- Omar Prudencio Gonzalez Summer Bridge 2017