Educational Talent Search
The Educational Talent Search (ETS) program has been helping low-income and potential first-generation students successfully graduate from secondary school and enroll in post-secondary education since 1977. Targeting 13 high schools in the Long Beach/Los Angeles area, ETS advisors guide students in their search for higher-education enrollment and career possibilities. College tours, career planning, and scholarship and financial aid resources are among the many things ETS offers for students attending target schools. ETS is a free, federally-funded program housed at California State University, Long Beach since 1977.
Image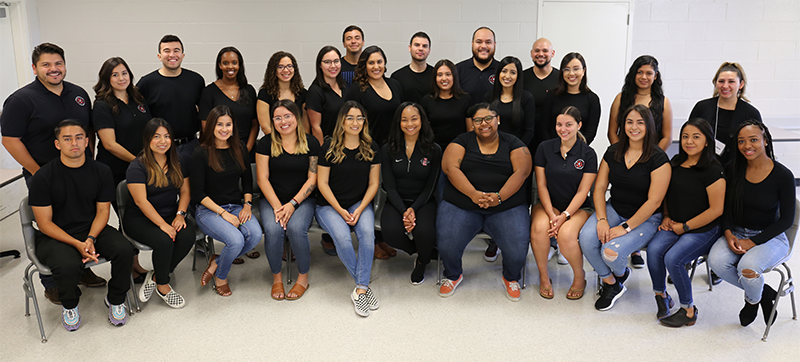 ---
Services Provided By ETS
College Advisor Mentors(CAM) are placed at these high school sites.
College Advisor Mentors (CAM) are placed at the high school sites, providing the following program services in conjunction with the program director, program coordinators and program assistants:
Academic Advising
Postsecondary Exploration
Postsecondary Application Assistance
Financial Aid and Scholarship Advising
Financial Aid Application Assistance
College Entrance Examination Information and Registration Assistance
Career Awareness and Planning
Connections to Tutorial Services
College Campus Tours and Visits
---
Eligibility Requirements
To participate in ETS, students must
 Attend one of the Target Schools or reside in the target area.
 Have completed the fifth grade or be at least 11 years old and not older than 27 years old.
 Be a U.S. citizen or permanent resident.
 Show potential for future success in college or vocational school.
 Need encouragement from the program to do their best in school.
 Agree to commit and actively participate in the program activities.
 Complete an ETS application form and submit necessary income verification information.