Food on the Table & Money in your Pocket
Public Services and Programs for Student and Students with Childern
Image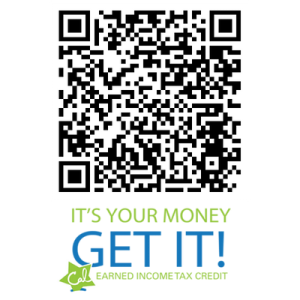 CalEITC and YCTC
If you have low income and work, you may qualify for the California Earned Income Tax Credit (CalEITC). This Credit gives you a refund or reduces your tax owed. 
If you qualify for CalEITC and have a child under the age of 6, you may also qualify for the Young Child Tax Credit (YCTC).
Together, these state credits can put hundreds or even thousands of dollars in your pocket. Filling your state tax return is required to claim both of these credits. Visit California Earned Income Tax Credit | FTB.ca.gov for more information or scan the QR code above! 
Image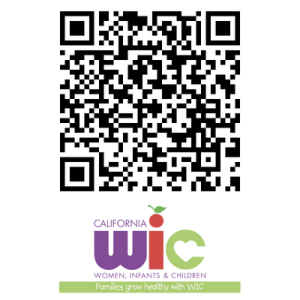 Women, Infants, and Children (WIC)
WIC serves infants and children up to age 5 and people who are pregnant or have given birth or experienced pregnancy loss. Parents, grandparents, foster parents of young children, and working families are welcome at WIC too! 
WIC can provide: 
A WIC EBT cart to purchase healthy foods - like fruits & vegetables, milk, juice, eggs. 
Information and help about breast feeding. 
Help in finding health care and other services in your area. 
Visit Women, Infants & Children Program (ca.gov) for more information or scan the QR code above! 
Image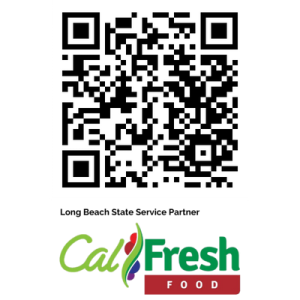 Beach CalFresh Outreach | CSU Long Beach
CalFresh is a nutrition assistance program that helps low-income individuals and families buy the food they need. 
CalFresh benefits can be used to purchase fresh, local, and healthy produce at grocery stores, markets, and farmer's markets and eligible students could receive up to $281 per month to spend on groceries. 
The Beach CalFresh Outreach Team can help you see if you are eligible and apply! CSULB Basic Needs center is open Monday - Friday, CalFresh walk-in assistance Monday - Friday 10am - 4pm, located in USU 112. 562-985-2038. Visit CSULB CalFresh Outreach or scan the QR code above for more information.