CSULB's Carpenter Center brings art to life for local children, community
The schoolchildren asked for rain, and it fell – hard.  
About 134 third-through-fifth graders at Kettering Elementary School in Long Beach followed Hawaiian composer Anne Leilehua Lanzilotti as she guided them, with the help of the Argus Quartet, through a native Hawaiian rain song and delicate hand gestures.  
Image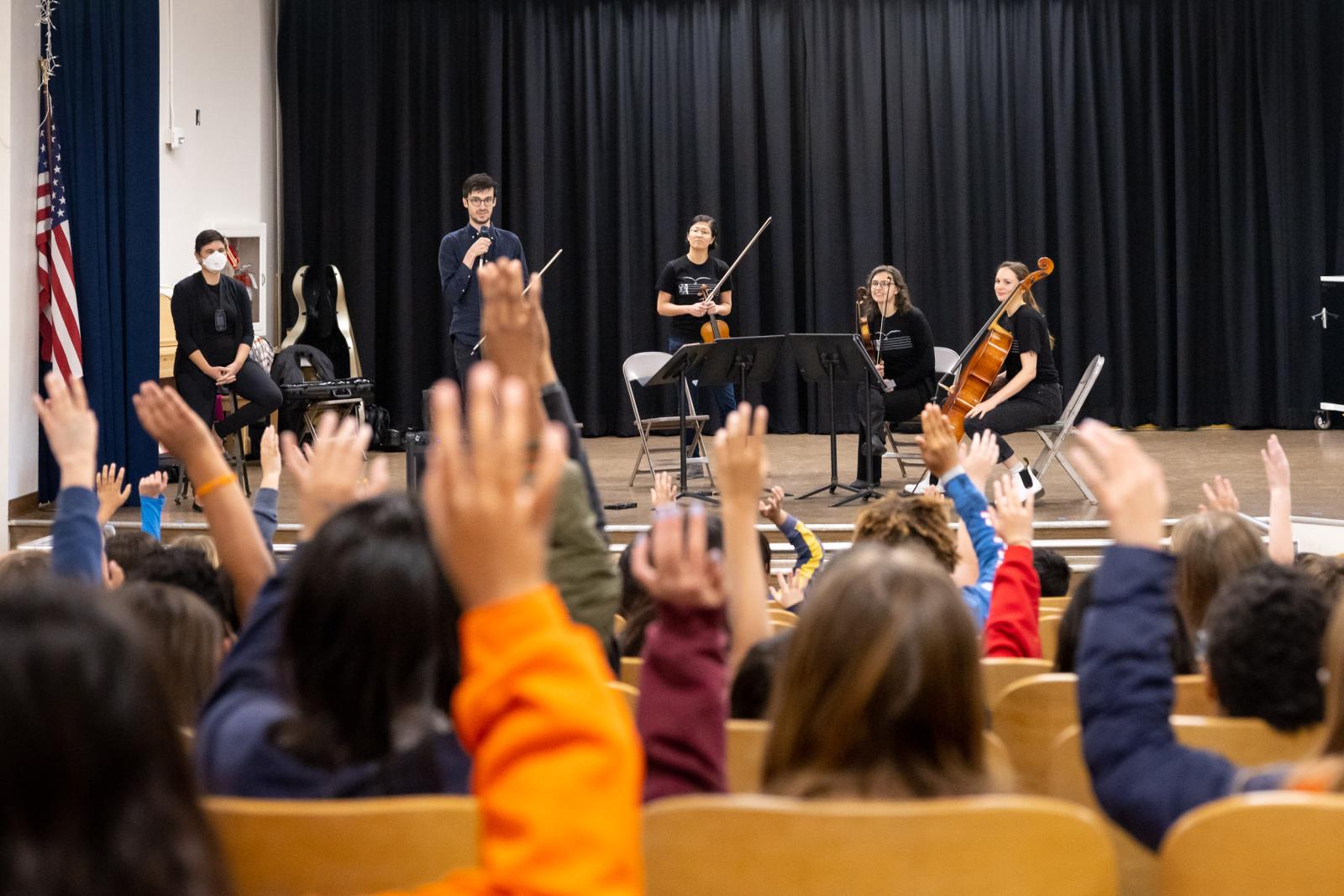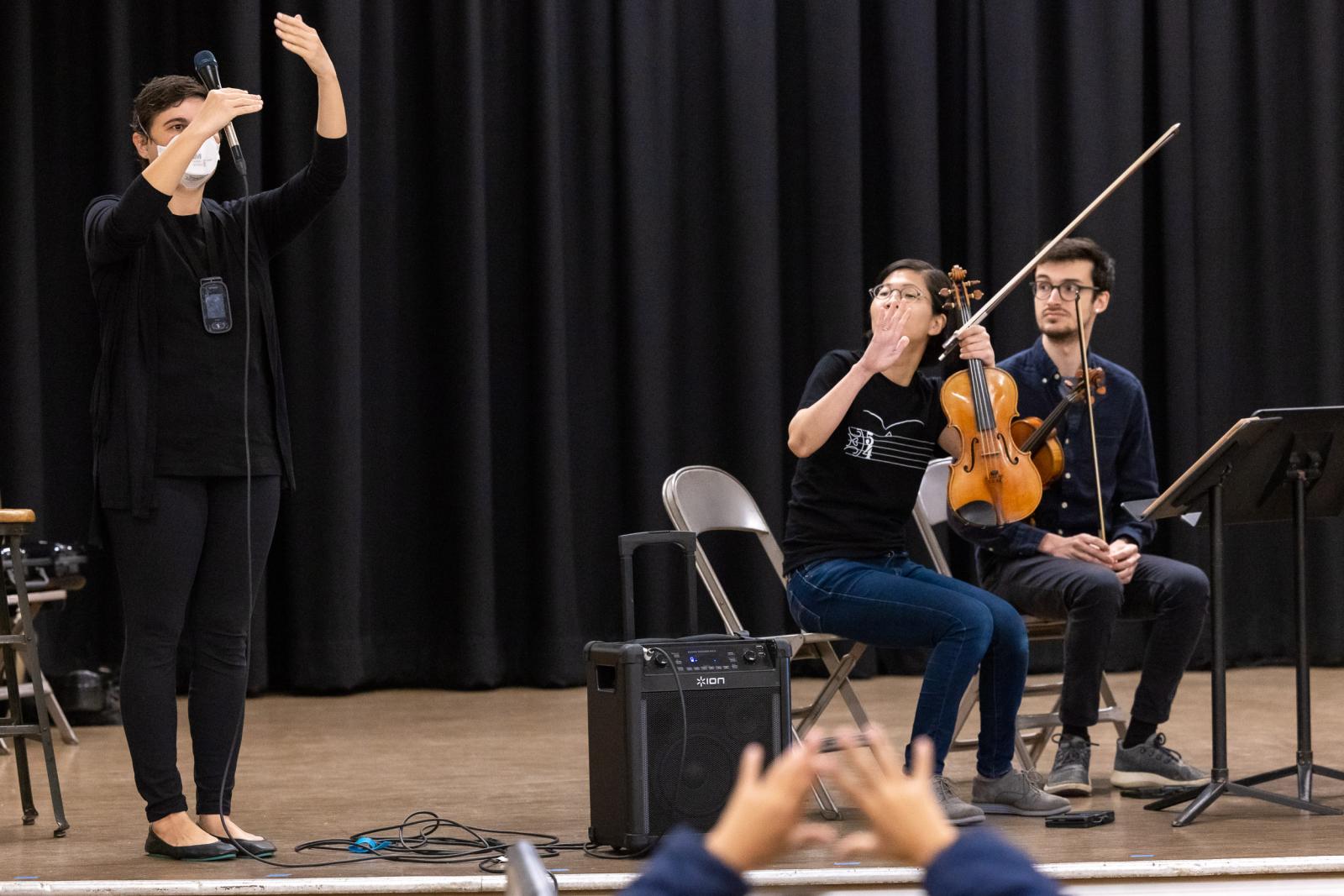 As they copied her graceful movements, gray clouds drifted, covering the sun, and the rain came pouring from the sky. It also hailed for about a minute. It was an exciting moment for all the kids – and the musicians too.
"It's really magical for it to happen in a student concert," Lanzilotti said. "Rain is really a big blessing in Hawaiian culture. It's a really special thing." 
With a little help from Mother Nature, the children witnessed a dramatic example of one of the goals of the Carpenter Performing Arts Center's Arts for Life program: to provide opportunities for the community to experience the arts, regardless of age, education or economic ability. 
Image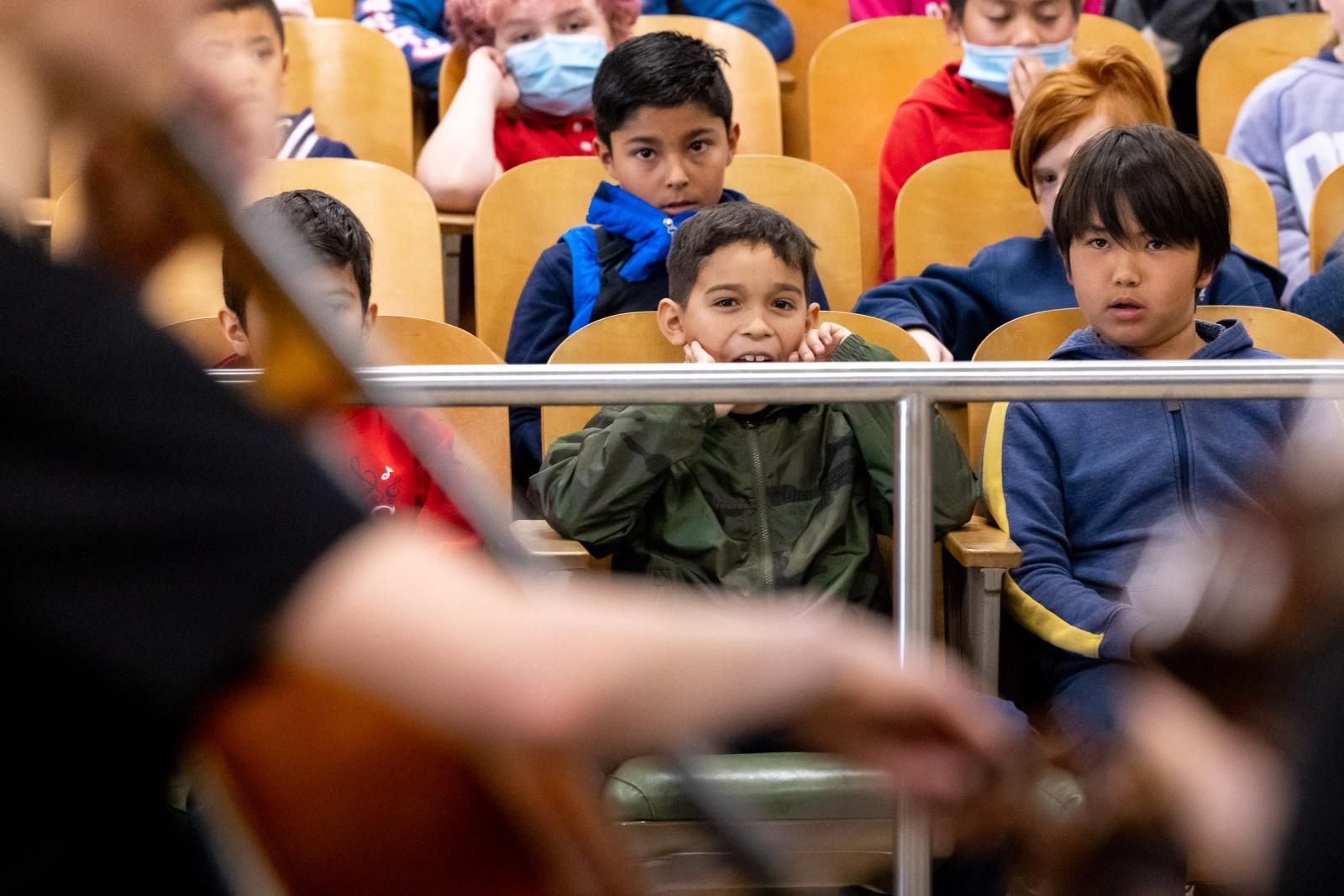 The conjuring of rain through music and dance embodies the "Classroom Connections" component of Arts for Life, a comprehensive arts education and outreach program. The Carpenter Center sponsors world-class artists to visit classrooms and auditoriums throughout Long Beach Unified School District, providing free in-person workshops. Later, the students visit the Center for a special daytime performance by those same artists.  
More than 3,000 Long Beach schoolchildren participate each year. 
"We go into the classrooms, and the artists talk about what art they do, whether it's musical or dance," said Megan Kline Crockett, executive director of the Carpenter Center. "It changes the experience for the kids when they come here, they're more connected to it. I think that really opens up possibilities for kids. They think: I can do this."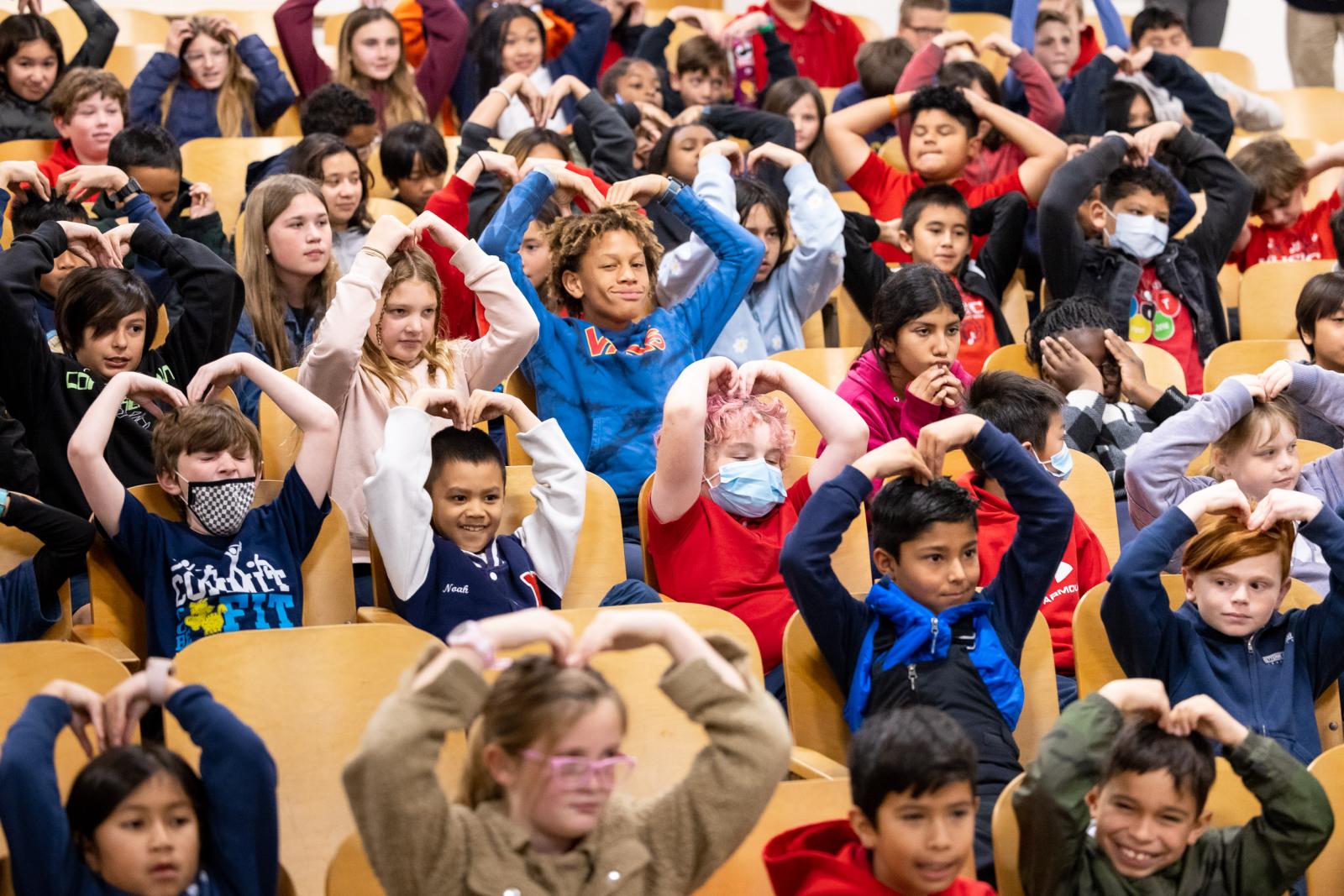 While Classroom Connections started in 1998, it's one of three components of Arts for Life, which officially began in 2013. The other areas are Campus Connections – which involves hands-on master classes with CSULB students and faculty – and Community Connections – which features free concerts, talks and film screenings, all open to the public. 
Arts for Life is vital "because it exposes the arts to communities that wouldn't necessarily know to come here, or be able to come here," Kline Crockett said. "The arts are so essential now. Experiencing (a show) together, live, to have that human connection is a big thing. It's important for anyone."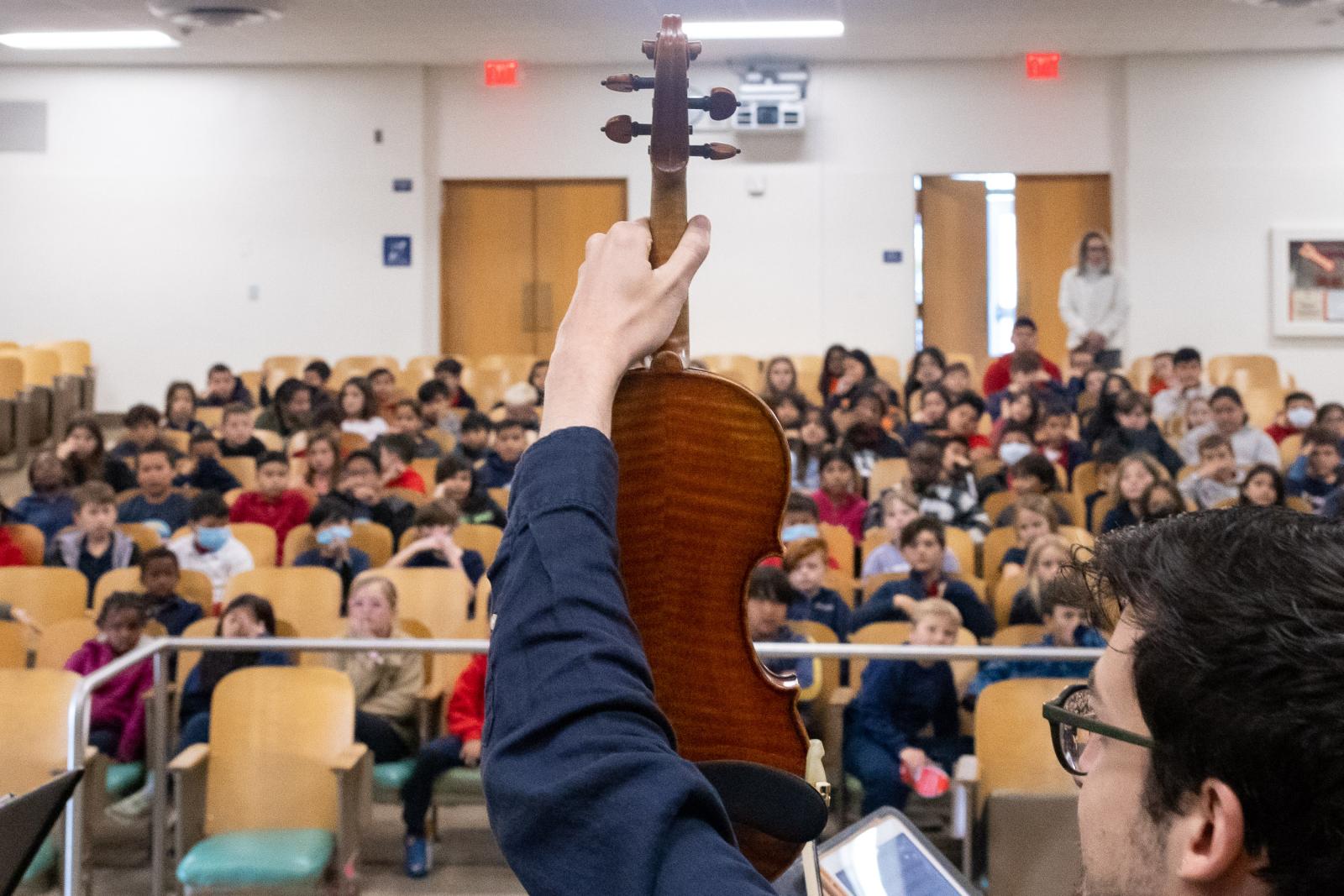 Elevating our community and advancing the public good through the arts is one of the priorities of the university's comprehensive fundraising campaign. 
Among its components is to build community and reduce barriers among practitioners, industry and audiences by optimizing effective outreach. Specifically, the campaign seeks to make College of the Arts productions, performances and assets accessible to all, and to generate more audiences while supporting the creative practices. 
"Children are getting isolated from each other" because of the pandemic, said John Sealy, a dedicated supporter of the Arts for Life program and a child psychologist. "Depression and suicidal ideation have been increasing. These are all the side effects of not connecting." 
However, when kids attend the theater, one can witness "the delight, the joy, awareness and excitement," Sealy said. "It's a very powerful event for a child. It's a mutual back and forth – the performers do a lot better as well. They can feel the energy. It's a very thrilling event. It's almost life-changing for some kids." 
Image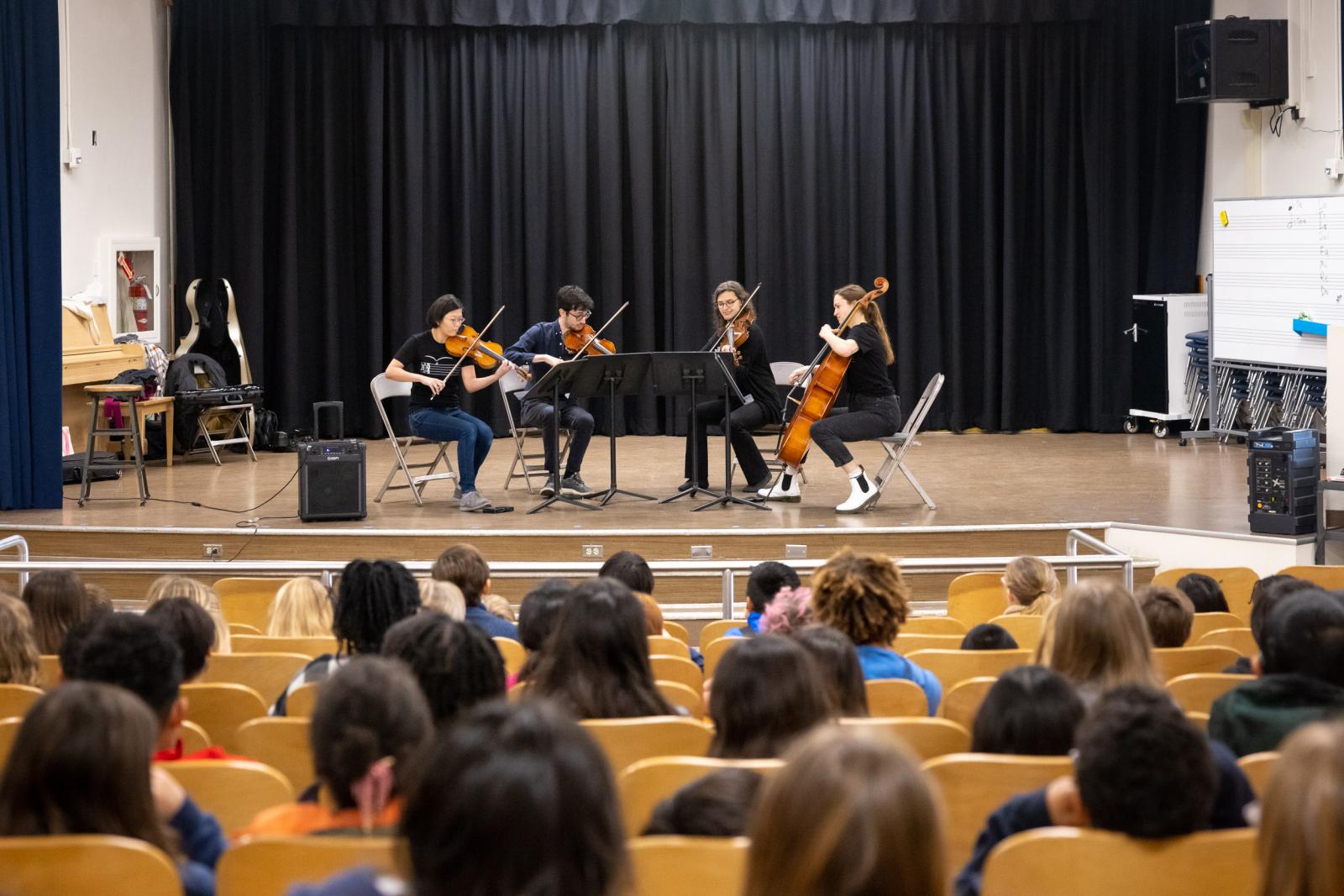 Image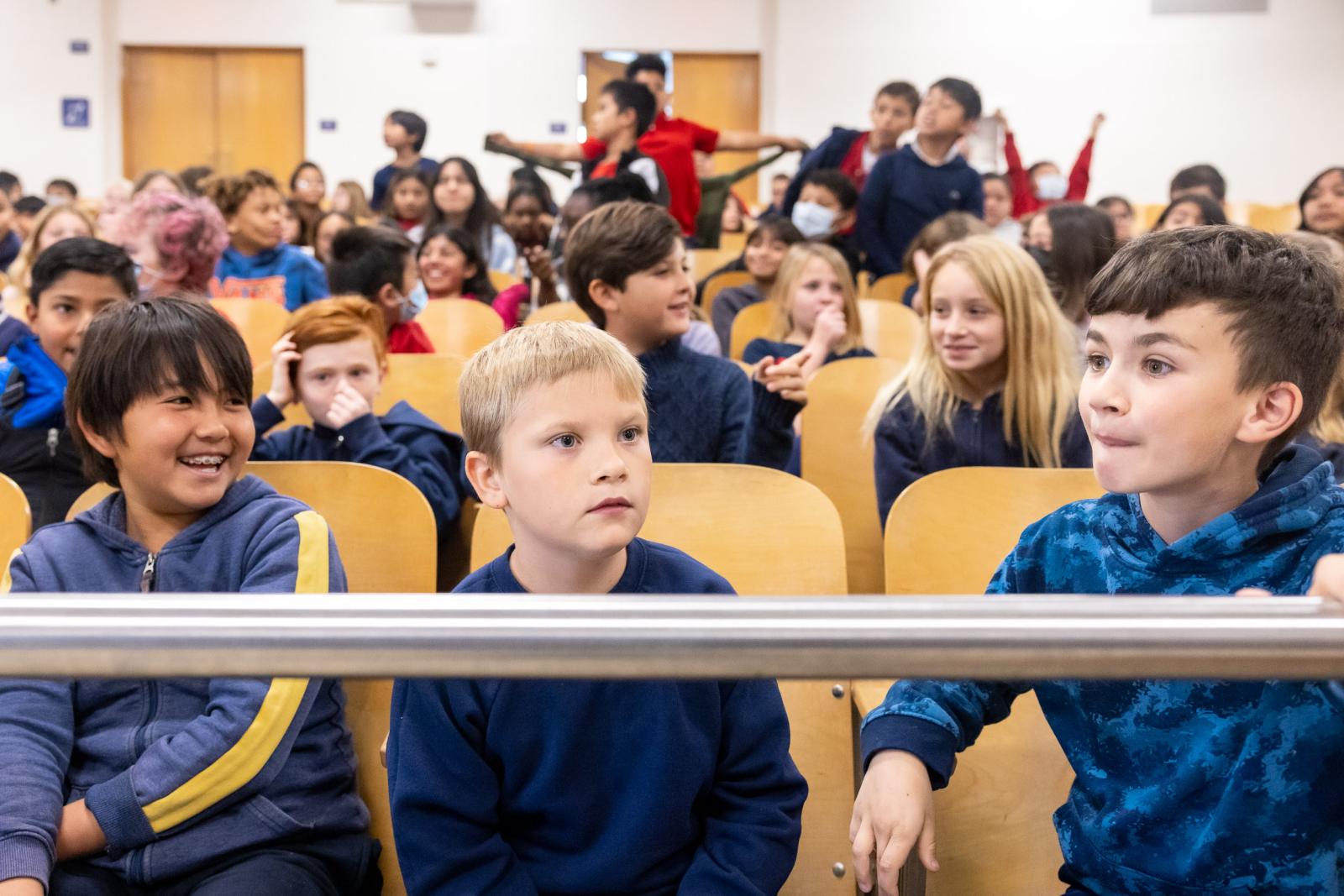 During the week of March 20, the New York-based Argus Quartet and Lanzilotti (a 2022 Pulitzer Prize finalist for music) conducted five Classroom Connections workshops, two master classes on the CSULB campus, a free concert for elementary school students and a free Community Connections concert. They performed Lanzilotti's new work, "ahupua'a," which was co-commissioned by the Carpenter Center.  
Amelia Valinsky-Fillipow, who has taught third grade at Kettering for 26 years, said, "It is a great experience. It exposes kids to the arts. We don't have enough arts in the schools. I am not capable of teaching art or music, so this helps me out immensely." 
Image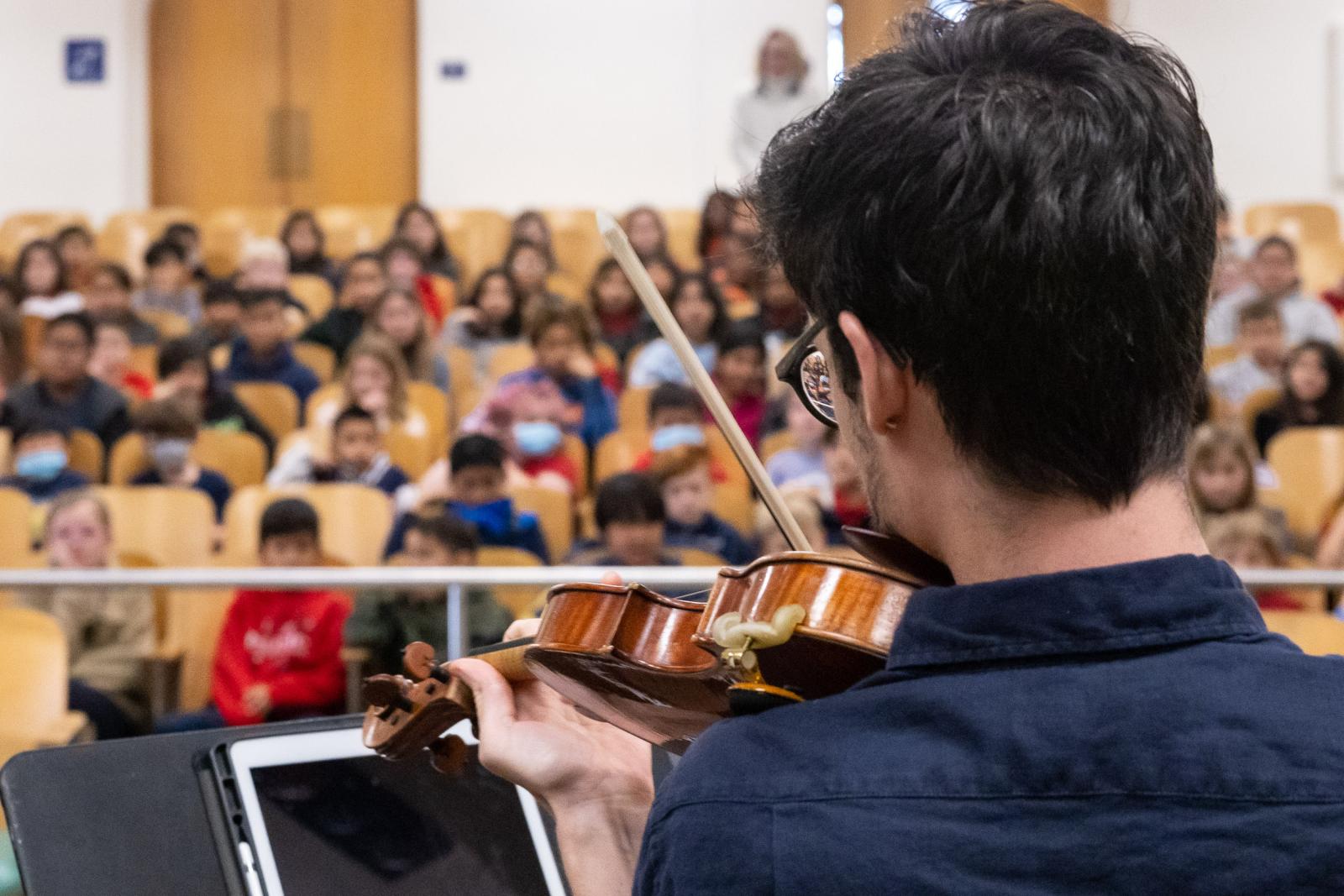 Clara Kim, who plays violin for the Argus Quartet and lead a portion of the workshops, said, "We as a quartet, really enjoy having the kids just experiment with sound, and having that something be an experience they can take with them."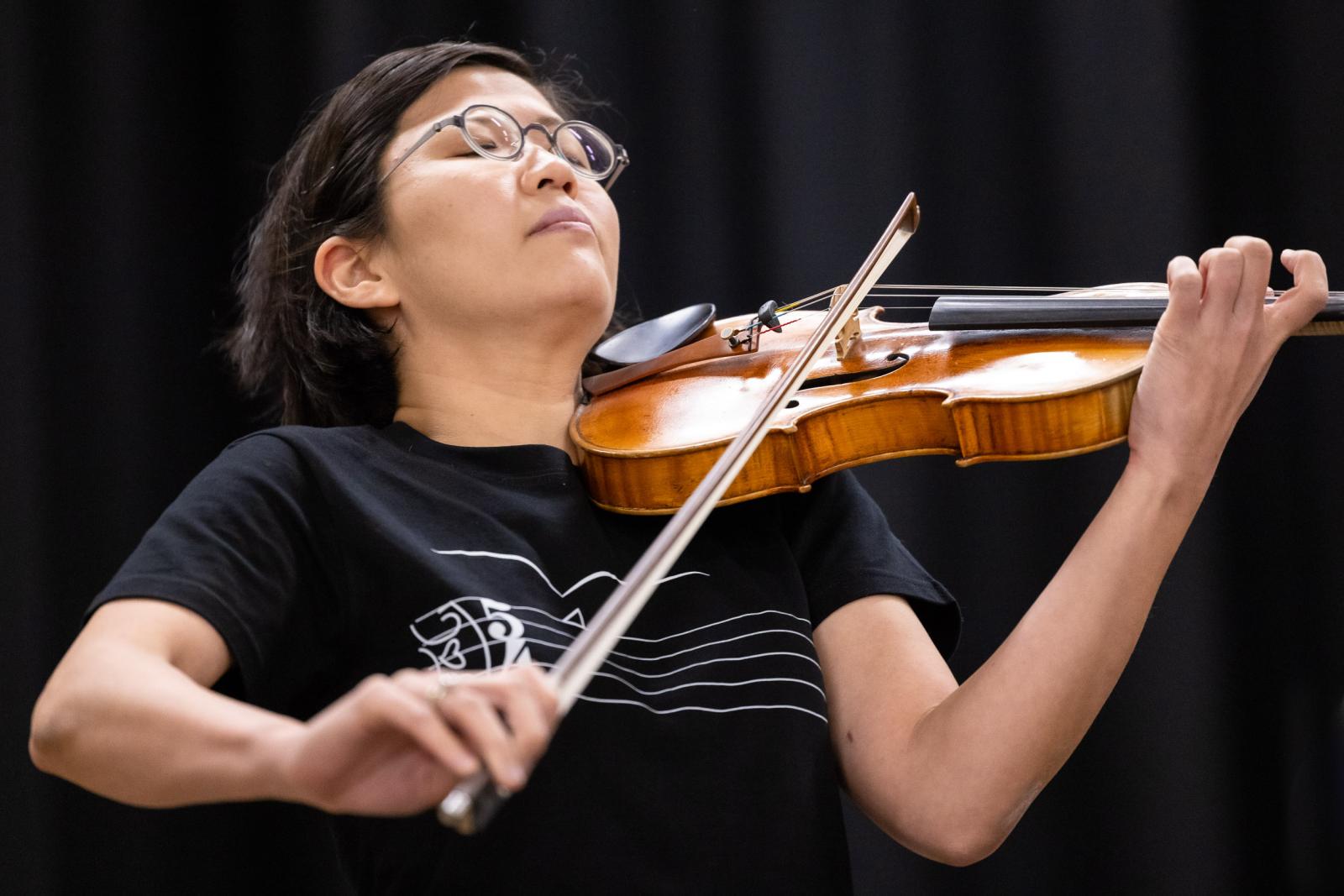 Kim added, "It's wonderful to have a piece that talks about community and has that interactive element already incorporated into it. It's especially meaningful to bring (Lanzilotti's) culture and think about how to share that through sound." 
The next Arts for Life project will involve the Symphonic Jazz Orchestra with music director Mitch Glickman and trumpeter Keyon Harrold. A free Community Connections concert will be held at 3 p.m. Sunday, May 7 at the Carpenter Center.