June 2022: Accomplishments of the CSULB community
By
Janis Carr
Distinctive
Orathai Zavaleta is May Employee of the Month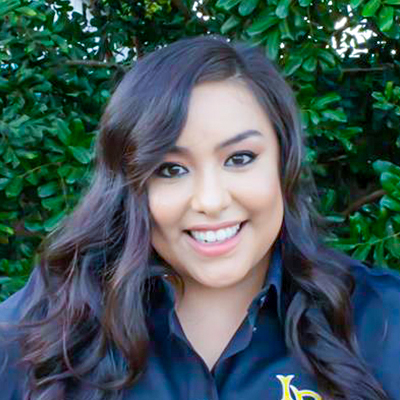 Solving problems in Staff Human Resources has long been a trademark of Orathai Zavaleta's eight years in the department. As an employee relations specialist, she recently initiated a project that simplified processes many managers across campus utilize, earning her Employee of the Month for May. 
"Since COVID, the staff HR team has assumed a tremendous volume of work. Orathai has continued to pivot her work assignments wherever needed," said Gina Caywood, associate director of Leaves of Absence Programs, Accommodations & Employee Relations. 
Zavaleta '22 overhauled how the department manages temporary employee appointments and temporary-to-permanent status approvals for nearly 800 transactions each year, according to Caywood. 
Zavaleta graduated in May with her MBA, which she accomplished during the pandemic while working full-time and having a baby. 
President's Awards recognizes outstanding service
Four individuals and the staff from the American Language Institute in the College of Professional and Continuing Education were recognized with President's Awards for their outstanding service and contributions to the campus community. They are:
Employee of the Year for Inclusive Excellence: Makisha Glover-Hill, Center of Evaluation & Educational Effectiveness in the College of Education 
Employee of the Year for Innovation: Tim Gotimer, Enrollment Services, Division of Academic Affairs 
Employee of the Year for Leadership: Chad Robbins, University Police, Division of Administration and Finance 
Employee of the Year for Student Success: Timurhan Vengco, Learning Center, Division of Academic Affairs 
Team Achievement Award: American Language Institute, College of Professional and Continuing Education
Long Beach Rocketry team soars to first place in challenge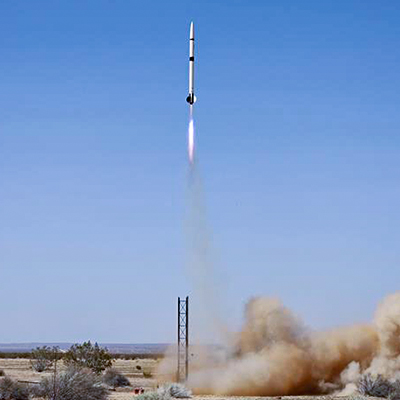 CSULB's Long Beach Rocketry team placed first for STEM Outreach in the 2022 NASA Student Launch Challenge. The Long Beach team also took third in design and 12th overall among 44 universities. 
Although the team was back on campus, it still faced hurdles in completing its mission. There were supply-chain issues and delivery delays. On launch day, the team encountered high winds, which prevented the rocket from reaching its required altitude of 4,000 to 6,000 feet. 
This was the seventh year the team has participated in the NASA Student Launch Competition. The team placed fourth overall in 2017-18, fifth in 2018-19, 12th in 2019-20, and in 2020-21, took first-place awards for Project Review and Best-Looking Rocket categories.
Physics professor Dr. Galen T. Pickett has story published 
A short science fiction story by physics professor Galen T. Pickett was recently published in "Nature," a 150-year-old journal that publishes peer-reviewed research in all fields of science and technology. 
In explaining his inspiration behind "Physics/Temporal Engineering 404: Retrograde casual time travel," Pickett wrote that while young people's thoughts in spring might turned to love, his thoughts in late summer "invariably turn to thoughts of "dear me, where did all the time go … I have to get my syllabi ready."   
Documentary on women in aviation nominated for local Emmy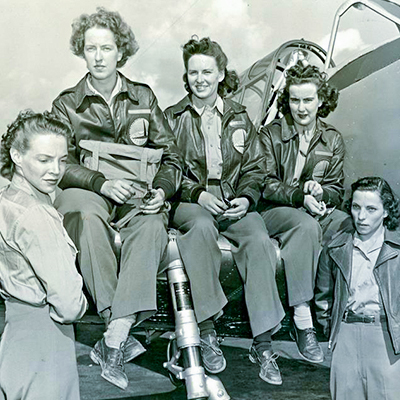 "Hearts Above Clouds," a documentary chronicling 100 years of aviation history with pioneering women pilots written and produced by a Cal State Long Beach film administrator, has been nominated for a Los Angeles Area Emmy in the category of Culture and History. 
The ceremony will be held July 23 at the Television Academy in North Hollywood. 
"Hearts Above Clouds," written and produced by Dave Kelly, director of advanced media production, highlights competitive air meets in Southern California, Amelia Earhart's first flights, national women's derby races and the contributions women made in World War II.
Long Beach serves as a geographical backdrop for the documentary that profiles women aviators who broke barriers, many of whom launched their careers in the area. 
"There is no doubt Long Beach was one of the key cities in early aviation development," Kelly said. "That was true in the 1920s, 1930s, and of course, during World War Two. 
"The significance of Long Beach aviation continued beyond the war and included trail blazing women at every phase along the way." 
"Hearts Above Clouds" is airing on PBS stations across the nation. Locally, it aired twice on Los Angeles PBS station KLCS in May and will air again locally on PBS station KVCR on June 26. 
This is the second Los Angeles Area Emmy nomination received by Advanced Media Production. The first, "Sky Blue Sea," was a film about Long Beach's storied history in aviation and the Navy, which was honored in 2016. 
Dr. Sophea Seng awarded Early Career Fellowship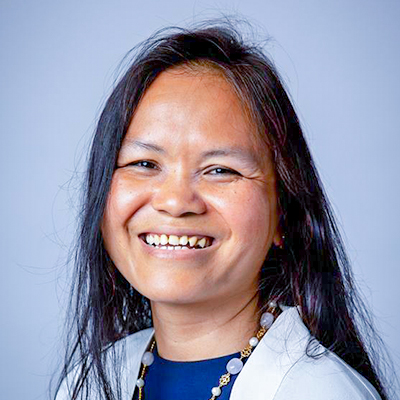 Dr. Sophea Seng, an assistant professor in Asian and Asian American Studies, was awarded an Early Career Research Fellowship from the American Council of Learned Society for her project, "Tolerable Others: Buddhism and the Cambodian Diaspora in Italy." 
Additionally, Seng was awarded a South, Southeast and Global Asias Seminar Grant from the Association for Asian Studies, funded by the National Endowment for the Humanities (NEH), and part of the 2022-2023 Striving for Diversity, Equity, and Inclusion in Asian Studies: Humanities Grants for Asian Studies Scholars Competition Award. 
Alumna Sovey Long-Latteri named California Teacher of the Year 
Sovey Long-Latteri, an alumna from the College of Education, was recently honored as one of the 2022 California Teachers of the Year after being named one of five Orange County Teachers of the Year. 
Long-Latteri '07, '08, '09 is a special education teacher in the Adult Transition Program at La Sierra High in Fullerton. A graduate from CED's Special Education Credential Program, Long-Latteri was one of five instructors to receive the state honor.  
Dr. Theresa Rohr-Kirchgraber elected president of medical association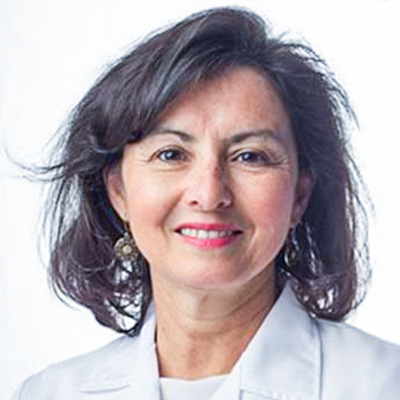 Dr. Theresa Rohr-Kirchgraber '84 was elected president of the American Medical Women's Association (AMWA). The AMWA is the oldest multispecialty organization of women in medicine. 
"Our goals for the year include advocating for equity at all levels in healthcare, sex and gender health, and ensuring workplace flexibility to support women in medicine," Rohr-Kirchgraber said. "As women physicians, we are uniquely positioned to advance health-related policy issues that impact our communities." 
Doctoral candidate takes home largest purse for innovation 
A wind turbine concept by CSULB doctoral candidate Komal Gada took home $6,000 in this year's Pitchfest, the annual business competition hosted by the Downtown Long Beach Business Association. 
The innovation, called PAVANAS, is a "vortex generator" tape meant to help reduce the air resistance of wind turbine blades and improve their life span and effectiveness. Gada's invention also was recognized at the CSU Startup Launch challenge in May, winning third place in the products track category. 
"Putting together years of research and innovative thinking along with my mentor Dr. Hamid Rahai at CSU Long Beach, I have developed a novel design which can be used on any slender body to improve its aerodynamic characteristics," Gada said. 
"Body Parts" documentary debuts at Tribeca Film Festival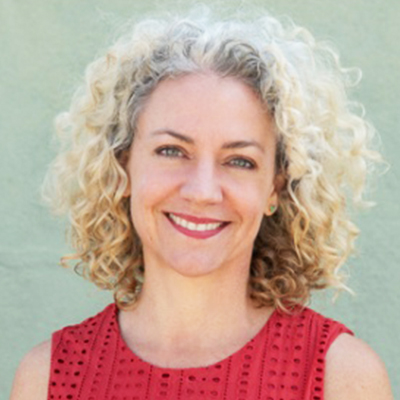 "Body Parts," a 2020 documentary produced by Helen Hood Scheer, an associate professor in the School of Film, was recently screened at the Tribeca Film Festival in New York. The feature-length film investigates the making of mainstream film and television sex scenes and the toll on those involved. 
Filmmaker Kristy Guevara-Flanagan and Scheer pair interviews with several prominent actors with clips from Hollywood's archives and verité scenes that immerse audiences into lesser-known aspects of filmmaking. MetFilm Sales recently acquired worldwide rights for the documentary. 
Alumnus John P. Blumberg honored by his legal peers 
John P. Blumberg '72 was recognized with the President's Award for his 45 years of service to the legal profession by the National Board of Trial Advocacy. He serves as director on numerous boards of trial lawyer organizations through the state, including the American Board of Trial Advocates 
Related Articles
This is a carousel with auto-rotating slides. Activate any of the buttons to disable rotation. Use Next and Previous buttons to navigate, or jump to a slide with the slide dots.