Latinx Heritage Month, which runs Sept. 15 through Oct. 15, began in 1968 as National Hispanic Heritage Week, to celebrate the rich diversity, heritage and contributions of American descendants of Spanish-speaking countries. It was expanded to a month in 1988. 
In recognition of the month, members of the Beach community shared how they express their cultural pride.
---
Clariza Ruiz de Castilla
---
Clariza Ruiz De Castilla
Lecturer
College of Liberal Arts
She has run 43 marathons
'Viva Peru' translates simply into 'Live Peru.' Yet in my life, Peru, my parents' home country, has served as my cultural compass. As an avid marathoner, I have always found some way to exhibit this flag. This time, for the 2021 Long Beach Marathon, the full-length flag will be on display. 
---
Valeria Gonzalez
---
Valeria Gonzalez (right)
President's Scholar, Communications
College of Liberal Arts
I express pride in my Mexican culture by learning about the cuisine passed down through my family. As I prepared to move to Long Beach for school, I practiced and learned how to prepare mole verde with my mom to bring a sense of my home and culture with me.
---
Mario Sauceda
---
I express pride in my heritage in the Muay Thai kickboxing ring. Muay Thai kickboxing makes me feel like a warrior, which is a nod to my father's fearlessness in crossing the border 40 years ago from Mexico, and the Native American-Hispanic heritage, from my mother's side
Mario Sauceda
President's Scholar, Industrial Arts
College of the Arts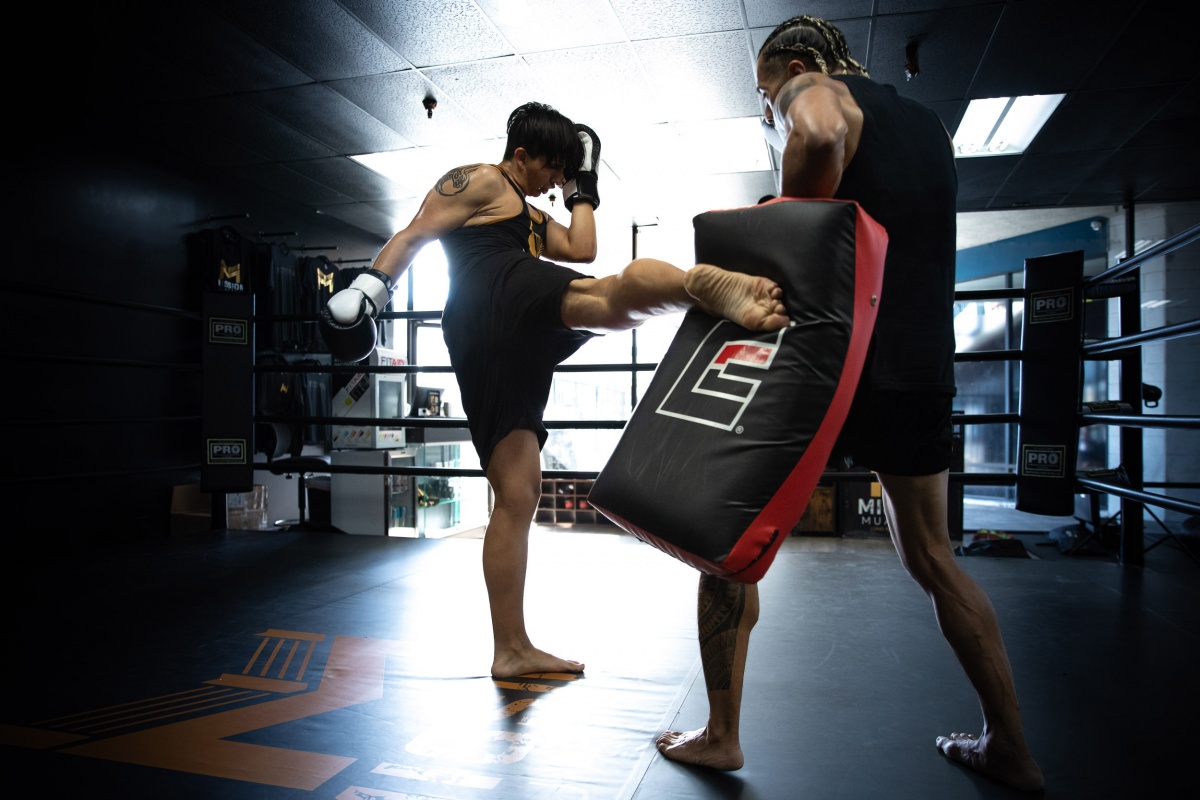 ---
Eduardo Perez
---
Eduardo Perez
Professor
Department of Design
To me, cultural pride means honor, acceptance, love and passion for my ancestors and for the next generation to continue on this communal journey. My art, architecture and written works have allowed me to express the past, present and the future with my students. The freedom to dream and manifest physicality's of my quest for the never ending and ever changing sabor de vida (flavor of life) drives me each, and every day, it pumps my blood … the blood of my ancestors.
---
Jessica Polk
---
Jessica Polk (second from right)
Lecturer
School of Social Work
I express Latinx pride through vulnerability, transparency and inclusivity. I believe that wherever I go and whoever's path I cross, there is an opportunity to break down stereotypes, challenge biases and invite connection simply through the power of authenticity.