How a Grammy Award-winning CSULB alumna found her voice
Sangeeta Kaur '06, it seems, has spent much of her life searching. First, it was finding the courage to sing in front of an audience.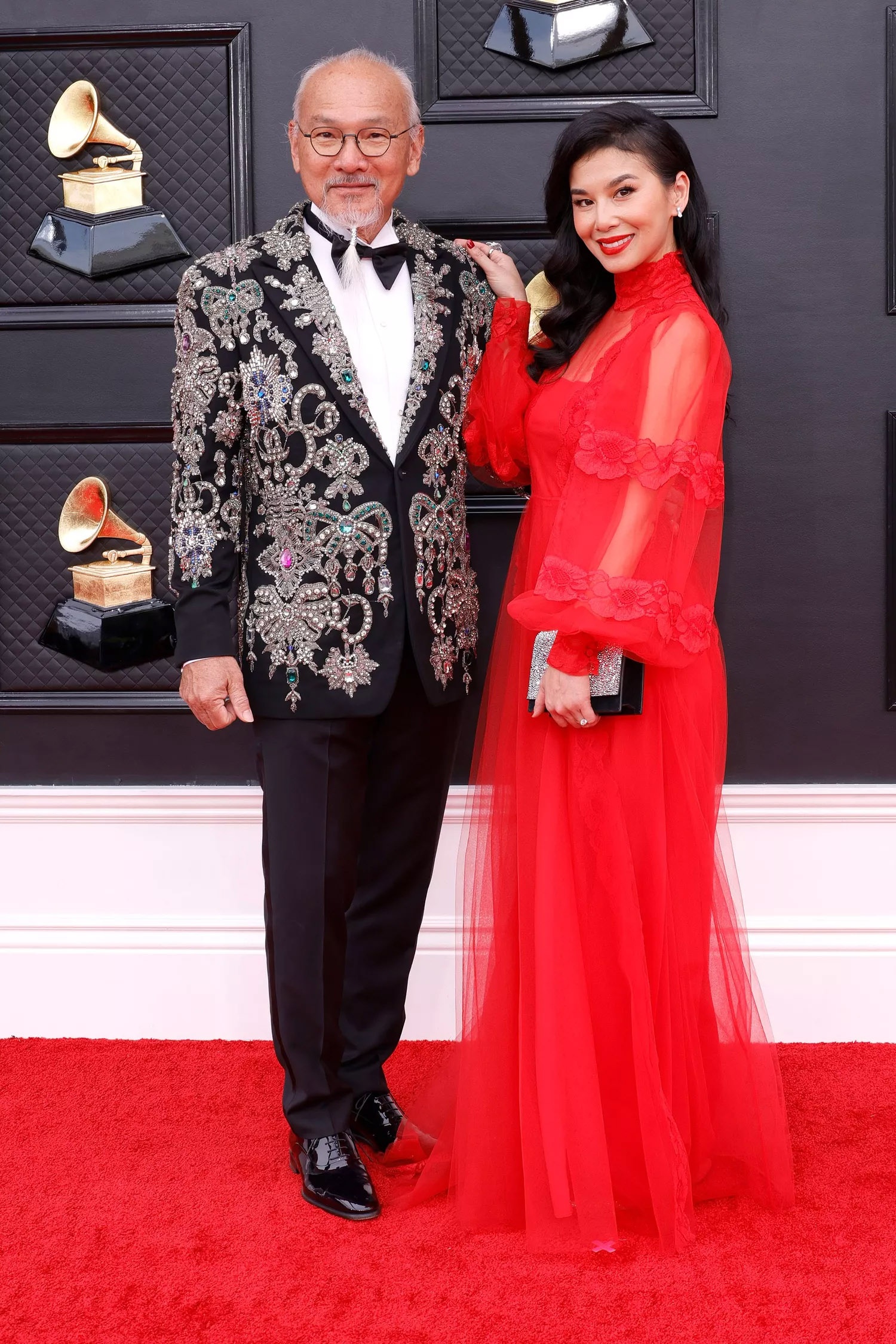 "I was so shy (as a teen)," she said. "I could sing really well for myself, but if I were put on the spot, I would get so tense and scared. I had so much stage fright."
Then, it was searching her heart for what she wanted to study in college. She thought she should major in biology, but singing was her passion. 
Then, it was finding a way to tell her Vietnamese-born parents that she wanted to study music, not science. Kaur, who then was known by her birth name of Teresa Mai, listed biology as her major when she went to Santa Ana College and music as her minor without telling her parents. 
"After a while, it became clear to me that I never wanted to do biology, that I really wanted to sing," Kaur said. "But coming from a Vietnamese family, you never take that route. Especially from a refugee family. 
"But I have always been hard-headed and always did what I wanted, so I dropped biology and said 'OK, I'm doing this full on.'" 
Kaur's single-focused ambition led to her winning a Grammy Award for Best Classical Vocal Solo Album at the recent award ceremony. 
"If you follow your heart, no matter what, everyone is going to follow along," she said of her award. "Because they are going to see the joy that it brings you and the joy it brings other people." 
Kaur's career path was evident by the time she transferred to Cal State Long Beach. And her talent was obvious to anyone who heard her sing. 
"She was a beautiful girl with a beautiful voice," said Shigemi Matsumoto, a voice teacher in the Bob Cole Music Conservatory. "She had an opulent voice for a girl her size." 
It would take a few years, but Kaur eventually found her voice, one that today transcends traditional opera and creates a spiritual experience for listeners. Her vast vocal range combines a strong soprano with an angelic sound for a unique sound experience. 
Kaur studied under Matsumoto at CSULB, whom she credits in helping her turn from that shy singer to a Grammy Award-winning soloist. The talented vocalist shared the golden gramophone with fellow soprano, Hila Plitmann at the 2022 Grammy Awards. They won for "Mythologies," a collection composed by Danaë Xanthe Vlasse and inspired by ancient Greek myths. 
"She showed me the right etiquette of a being sophisticated singer," Kaur said, laughing at the memory. "I feel that I grew every year. I feel like every teacher taught me something." 
Jonathan Talberg, director of choral activities in Bob Cole Conservatory, remembers Kaur as an excellent student who sang the lead in several school operas and solos in choir. 
"She was definitely among the best of the students at CSULB during her time at the Conservatory," Talberg said. 
"How good is she? I mean, she won a Grammy. . . against some of the most renowned opera singers in the world. She is first-class."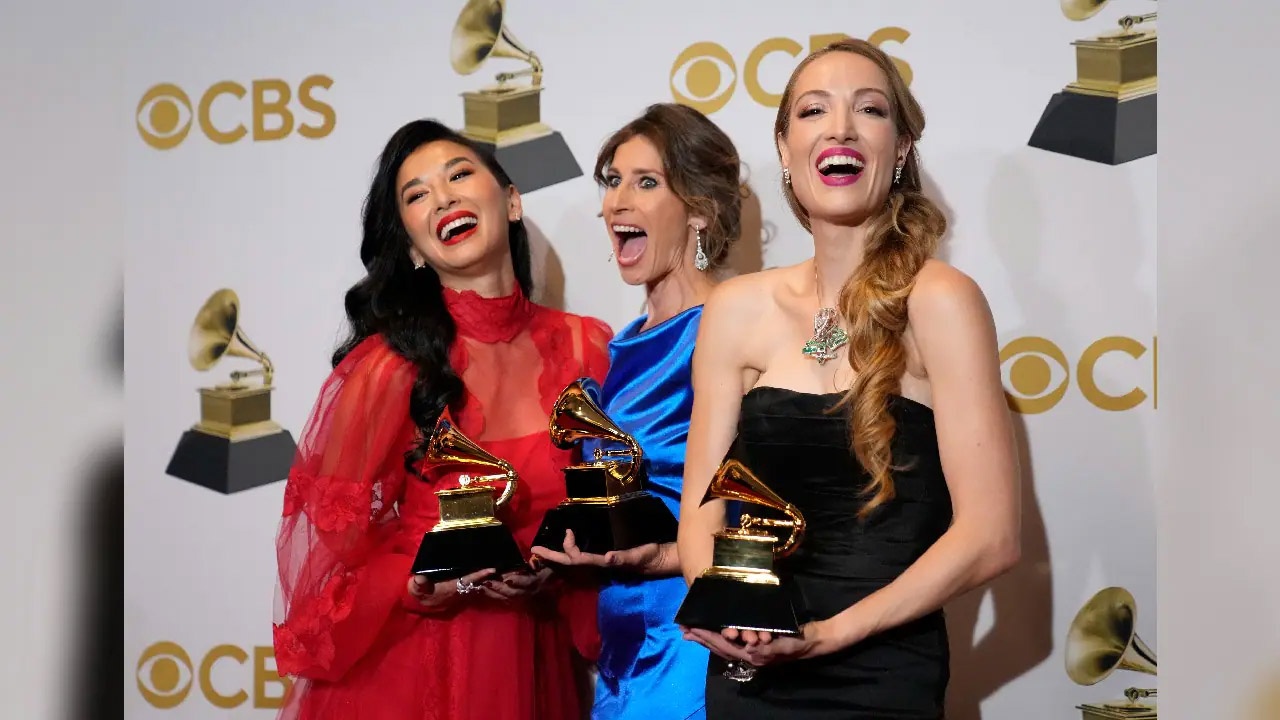 Kaur's Grammy victory is believed to be the first by a Vietnamese American singer, although the Recording Academy does not track demographics. 
Still, people in Vietnam took notice, and when she woke up the morning after the award show, she had dozens of Google alerts pinging her phone. The news of her Grammy made headlines on media outlets 8,000 miles away.
"It's really beautiful and it brings me joy to know that the Vietnamese people are so proud," said Kaur. "It is a historic moment for them." 
Kaur also was honored by the local Vietnamese community in Orange County, where she spent much of her childhood. She was featured in several area Vietnamese newspapers and radio stations, as well as invited to participate in the annual Spring Concert at the Rose Center Theater in Westminster, where she performed along with several other artists. 
"Here I am very close to the Vietnamese community," she said. "It is a very tight community no matter where you go, so the papers went crazy here. The radio stations went crazy here. They are just so proud." 
Although Kaur had made her mark in opera, performing different operatic roles throughout the United States, Australia and Europe, she found herself mesmerized by the spirituality of yoga. During a trip to New York, she met teachers who guided her in the studies of yoga and the sounds of mantra. 
It was then that her yoga master suggested she change her name from Teresa Mai to Sangeeta Kaur, which means "Princess of Music and Harmony." 
Those influences now inspire her to bring healing and wellness through her classical crossover music that spans various genres from powerful operatic tunes to New Age mantras. 
"My mission, I feel, is to create and share music that brings joy and positive transformation to the listener," she said. 
Kaur's love of music began at an early age when she first watched "The Sound of Music" and was captivated by Julie Andrews and "the beautiful young voices" of the film's child actors. 
From there, she joined her elementary school choirs and later sang in the La Quinta High School choir in Westminster. Despite having sung for years, Kaur continued to harbor insecurities about her talent.
"I was in high school, my junior year, and I remember there were these two beautiful sopranos," she said.
Today, Sangeeta Kaur is the soprano people remember.