CSULB student's art featured on product sold at Sephora 
Published January 25, 2023
The task was to create artwork that shouted, "defy impossible," a concept business student Laura Bush knew all too well.
That's because Bush, a fourth-year student at Cal State Long Beach, is a living, breathing, colorful expression of someone who has defied the impossible in her life, a testament to her unwillingness to let others stop her from earning a business management degree from The Beach.
Through the Guardian Scholars program, Bush has found the kind of support that eluded her as a teen in foster care. She said she has been able to "prosper and focus on bettering my future and obtaining the educational goals I set for myself." 
Bush's chief goal is to graduate this spring with a degree from the College of Business and expand her burgeoning custom candle business, then land an internship to expand her art-inspired business opportunities. 
Bush recently got a boost in career plans when she won a contest sponsored by Kate Somerville cosmetics company in conjunction with National Foster Care Month. She entered the contest after getting an email about it. 
"I'm not professionally going for art or anything like it. It's just one of my passions, and I feel like you can turn your passion into anything," she said.  
The theme of the contest was "Defy Impossible," which resonated with Bush. 
"Defy impossible means to break down the barriers, to know that the sky is the limit and that past experiences won't hold me down or define who I am and who I'm becoming," Bush said. 
 For Bush, that is a butterfly.
Image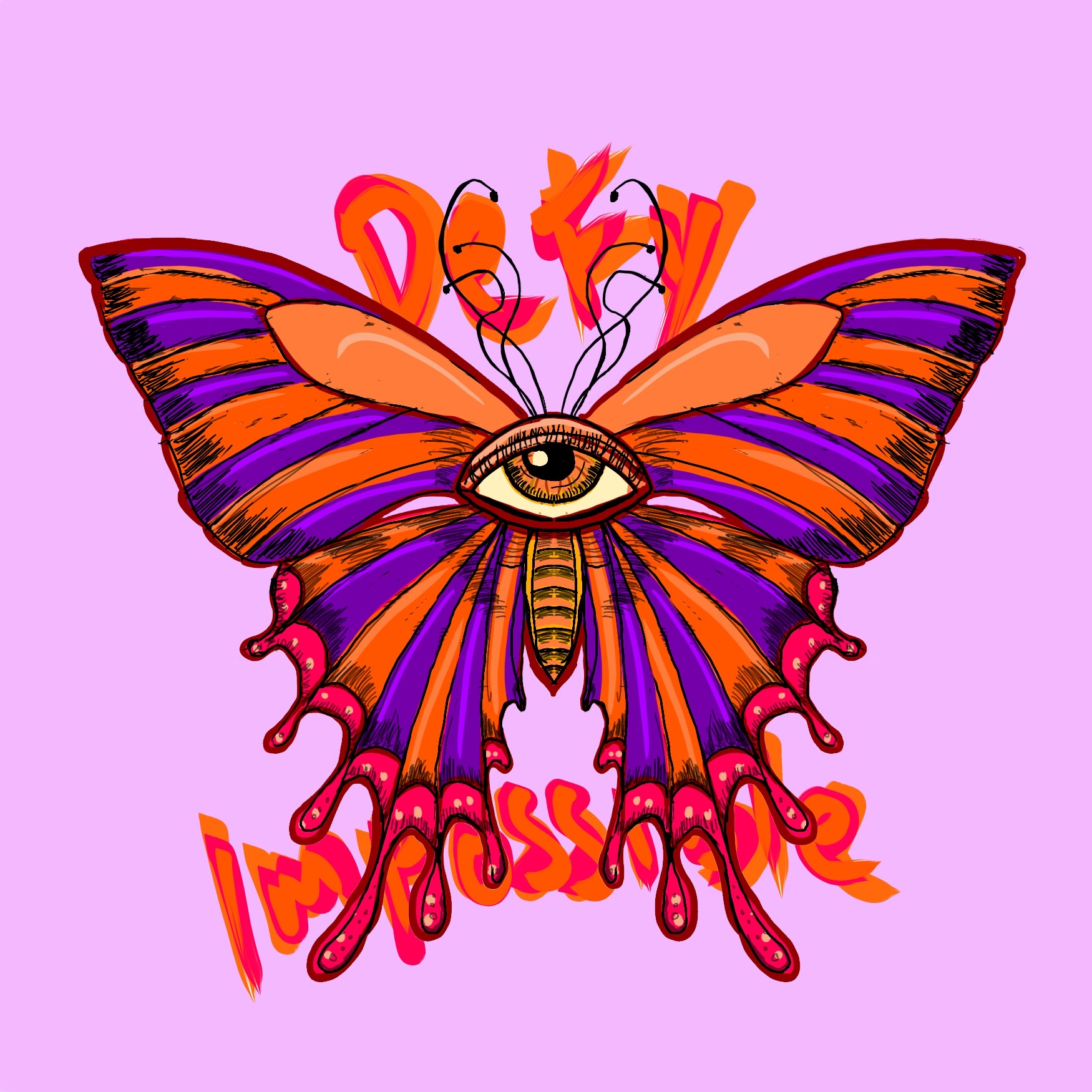 In addition to a cash prize, Bush's orange-inspired artwork of a butterfly is featured on one of the product's packaging. It can be found in area stores, such as Sephora. 
"Kate Somerville products have very bright orange and silver boxes, so I was thinking, let me try and match because it would be for this product," Bush said. "So, I picked orange and then I kind of just picked other colors like the pink and the purple and other colors. It's just very vibrant." 
Much like Bush herself.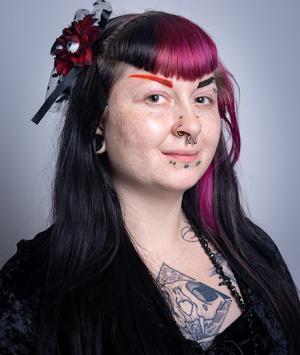 Bush, 28, sports piercings in her lips, nose and ears. Her hair changes colors weekly and sometimes, even her eyebrows.
More importantly for Bush, winning the contest helps raise awareness for children who find themselves in foster care and how they struggle to survive once they age out of the system. She said everyone's story is different, but most kids are lumped together as "problem children."
"Our past experiences shape us into who we are today," she said, adding that those experiences should not define them in the future. 
Bush's family life and how she ended up in foster care is best described in her words as "messy." She said without solid support, she dropped out of high school and got into "stuff." Her mother eventually put her into the foster care system. 
"It turned my world upside down. I wasn't with my family. I didn't really have the people around me to help guide me," Bush said. 
"I kind of just started fending for myself." 
Bush struggled to survive on her own. She was sleeping on friends' couches, asking for food while remaining one step ahead of being homeless. Bush knew this was not the life she envisioned for herself. 
"I thought back to when I was young, and I was like what did I want to do? I wanted to go to school for business. I wanted to have my own business," Bush said. 
 But she needed help, resources that would allow her to achieve her dream. Bush enrolled at Long Beach City College and connected with the school's Guardian Scholars program and later at The Beach.
"I wasn't aware of all the services that are available to foster youth aging out of the system. I never knew about or received any rent help or assistance with getting an apartment," Bush said. "Once I finally found my support group in college (Guardian Scholars), I was able to prosper and focus on bettering my future and obtaining the education goals I set for myself. 
"And so here I am. Now I am more motivated than ever. It just took me a while to find myself again."