CSULB student teachers glean hands-on training in the classroom
Teachers are critical to the development of students of all ages, from kindergarten to high school to college and beyond. Their reach as master teachers can mold the next generation of teachers through hands-on teaching. They serve as mentors, partners and coaches in a classroom setting. 
"Master teachers enable you to see how they handle a classroom and different situations," said Leah Savery '21. "They gave me guidance, then let me find my own way in the classroom." 
Master teachers form one half of a vital clinical partnership with the College of Education student teachers, gradually assuming teaching responsibilities with guidance and feedback. And CSULB student teachers bring a fresh perspective to classrooms, noticeably on the technology side during the recent COVD-19 pandemic. 
"I have been lucky to work with student teachers from CSULB for more than 10 years," said Sara Maples, a middle school teacher in Downey. "The students come with energy, enthusiasm and an increasing technology-based skill set that has served them well."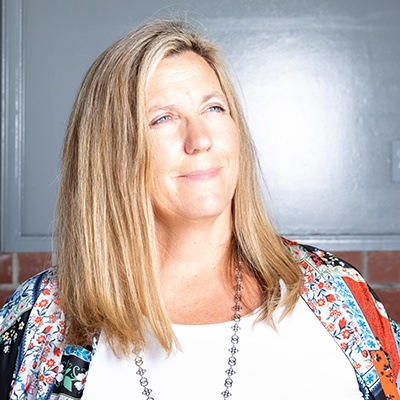 Teacher candidates must meet a variety of requirements and course work to become a student teacher. One of the best career experiences can come from working alongside a master teacher inside their classroom, and that successful partnership has led to a 15% increase in enrollment in teacher preparation over the past year at Cal State Long Beach, according to a New York Times report. 
The right master teacher can influence student teachers by sharing real-life details of the job, showing them how to build trust and rapport with students, and developing skills such as classroom management and lesson planning. This allows teacher candidates to implement recently learned pedagogy and practice, while receiving mentoring. 
Erik Chavez '20 worked with two master teachers, including Maples, while earning his teacher credential at CSULB. He said she provided needed support when he doubted himself in the classroom, and he now feels prepared for the challenges of teaching middle school students. 
"My master teachers didn't leave me their classrooms on the very first day. They took it slowly, making sure I was ready," Chavez said, a first-year middle school teacher in Downey. 
"They saw my potential and brought me along. They would point out certain things, so I could make adjustments with things, such as timing, when it came to lessons. They also gave me a sounding board and moral support when I was feeling a bit stressed or down if I didn't feel that I did something right." 
Sue Leonard-Giesen, an instructor in the Special Education Credential Program, said the benefits of working directly with a master teacher is "immeasurable, really." 
"Student teachers learn by observing their master teachers as well as acquiring skills," Leonard-Giesen said. "These are skills that are important for our future teachers to have, and it is an area that can be difficult to learn on one's own." 
Cindy Reyes, an elementary school teacher in Norwalk, has worked with teacher candidates from CSULB, Biola, Cal State Dominguez Hills and Whittier College. She said students from Cal State universities come into the classroom better prepared and more well-rounded in core courses.
That fact gives Reyes the confidence to turn over her class to a student teacher because of their preparedness.  
"For the first week and a half, I have them observe, to see the classroom procedures, the expectations and routines and to familiarize themselves with the schedule," Reyes said. She then tells them to observe but find their own style of teaching and the best way of doing that is to teach. 
"So, I literally let go of my classroom a lot quicker than most teachers," Reyes said. 
Building student teachers' confidence
Under the guidance of a master teacher, student teachers plan, teach and record lessons that rely on standards-based goals for instruction and include strategies to further student learning.
"There was a lot of hand-holding at first. Then the teachers started trusting me more and I got used to handling a classroom," said Savery, who will be teaching at a middle school in El Segundo this fall. 
According to Lisa Isbell, director of the Multiple Subjects Credential Program, a master teacher can influence students by sharing "real life" day to day details of the job and getting them excited about the profession. 
"The right master teacher is essential for the success of any student teacher," Isbell said. 
Leonard-Giesen said that students and master teachers need to find a certain comfort level. 
"In any field, when people need to work closely together and collaborate for common goals," said Leonard-Giesen. "It is important for the student teacher to be with a master teacher with whom they feel comfortable in asking questions. 
"If the student feels judged or criticized, it can impede their growth in the classroom as a student teacher." 
As master teachers, Maples and Reyes both said they learn as much from their CSULB students as their young students. 
"It is truly remarkable what they have taught us as classroom teachers, and the effort they have put into meeting the ever-expanding social and curricular needs of our students," Reyes said. 
The COVID-19 pandemic exposed that asset. Student teachers brought new ideas and a flexible mindset when it came to teaching.
"Our current student teachers walked in with their eyes open to the new normal and surprised us again," Maples said. "They are now adapting and creating daily lessons by coding in the changes they feel the students need." 
Said Reyes: "They had to be more creative. It was a lot of work to mimic (in classroom instruction) and to mimic that, you have to maintain engagement." 
The Master Teacher Institute/Preparation Program is supported by SchoolsFirst FCU.