CSULB represented on Mayor-elect Rex Richardson's transition team
Published November 21, 2022
Mayor-elect Rex Richardson, who made history to become Long Beach's first Black mayor, has tapped the expertise of key members of The Beach community for his "100-Day Plan Team" as he lays the groundwork for his first term. 
The team of 40-plus community leaders represents a diverse swath of local experts from sectors including education, business, healthcare, trade, the environment, seniors, labor, housing, the arts and the nonprofit community. 
"In the coming weeks, we will focus on coming together to set our best policies forward to addressing the root causes of homelessness, increasing access to affordable housing, leading an equitable economic recovery, investing in community safety, prioritizing our youth, and tackling climate change by creating a healthy and more sustainable city, said Richardson, a CSU Dominguez Hills graduate. 
CSULB members of Richardson's transition team are President Jane Close Conoley; Rashida Crutchfield, associate professor in the School of Social Work; Isaac Julien, ASI president; Seiji Steimetz, interim associate dean, College of Liberal Arts; and Griselda Suarez, a faculty member in the Chicano and Latino Studies Department and the executive director of the Arts Council for Long Beach. 
"I'm honored to serve in this 100-Day Plan," said Crutchfield, whose ground-breaking research has sparked a national conversation about the plight of college students experiencing homelessness and hunger. "Mayor-elect Richardson is a committed leader in our community, a friend to CSULB, and a partner and champion of our School of Social Work." 
President Conoley expressed honor and delight to join the team.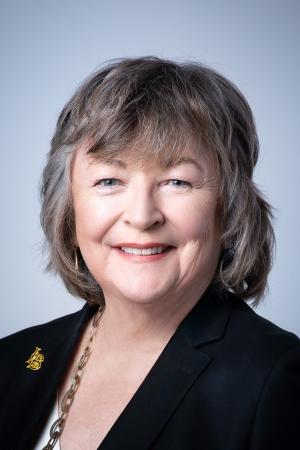 "I look forward to working with fellow community members – including several CSULB colleagues – as we assist our incoming mayor in addressing some of the biggest challenges Long Beach faces. There is much to be done but the opportunities for our city abound." 
Julien said he's grateful to serve and to be part of the conversation. 
"It is great to see (Mayor-elect Richardson) being intentional about including a student voice. I hope that my contribution will create a positive change for all students in Long Beach, and particularly for LBSU students." 
Steimetz, former chair of CSULB's Economics Department, has helped the city in shaping economic policy and development planning. 
"For several years it has been my privilege to collaborate with Rex Richardson on efforts to promote the city's economic development and improve the economic conditions of its traditionally underserved populations.   I look forward to advancing that work with his new administration," he said. 
Richardson will replace Distinguished Alumnus Robert Garcia '02, '10, who served two terms as Long Beach mayor and was recently elected to the U.S. House of Representatives in California's 42nd District.