Bourcier '93, Higley '92 join CSULB 49er Foundation
Published September 1, 2023
Two leaders in the healthcare and human resources fields, respectively, have joined the CSULB 49er Foundation Board of Directors.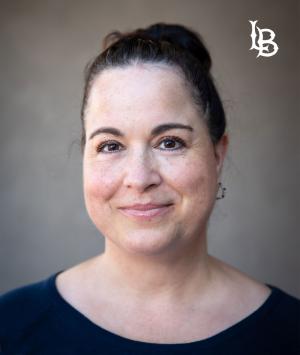 Dr. Michelle Higley '92 is a certified anesthesiologist who has practiced medicine in Southern California for 20 years. In 2020, Higley joined J & J Janssen Pharmaceuticals, working in the global medical safety immunology division. She has served on the Janssen Immunology Diversity, Equity and Inclusion Committee for two years. 
Previously, she served as director of medical safety for Johnson & Johnson Medical Device Technology beginning in 2014, covering four J & J subsidiaries during her tenure. During that time, she was closely involved with research and development, securing patents for new medical devices. 
Higley earned her Bachelor of Science degree in biochemistry from CSULB, where she was a member of the Sigma Xi Scientific Research Honor Society. After graduation, she worked in molecular biology research, designing viral vectors for gene therapy at UC Irvine. She completed her medical degree at the University of Kansas School of Medicine. 
After medical school, Higley completed her internship in general surgery at the Huntington Hospital in Pasadena. She completed her residency in anesthesiology at UC San Diego Medical Center and is a diplomat member of the American Board of Anesthesiology. 
During her years of medical practice, Higley has volunteered in domestic violence research and education and as an anesthesiologist with local and international nonprofit medical organizations. She is a current member of the Long Beach Medical Reserve Core. 
Higley is also a member of the CSULB Bob Murphy Access Center advisory committee. She has served as the director of anesthesiology at Keyes Surgery Center in West Hollywood and as a mock oral board examiner for anesthesiology consultants.  
She has participated in numerous fundraising projects, including founding the CSULB Dave Sanfilippo and Dr. Michelle Endowed Scholarship.  
Diane Bourcier '93 is vice president of people operations at Wisk, an aerospace company and subsidiary of Boeing based in Mountain View. She oversees talent acquisition and management, organizational structure and culture development, and diversity, equality and inclusion (DEI) efforts. 
Bourcier has more than 25 years of leadership and human resources experience in the aerospace industry. Before joining Wisk, she was the vice president of human resources for Crane Aerospace & Electronics, where she headed process improvements in a variety of areas, including talent development and acquisition. 
Prior to Crane, Bourcier held multiple senior leadership positions at Esterline Technologies, including vice president of human resources, vice president of operations, and vice president of policy deployment.  
She obtained a Bachelor of Arts degree in Spanish translation from CSULB and completed an advanced program for leaders at the University of Washington's Foster School of Business. 
Higley and Bourcier were elected by the Board of Directors during its meeting on June 8. Their terms started July 1 and will continue through June 30, 2026. 
The CSULB 49er Foundation supports students and programs through the management of private support and the stewardship of donors. Founded in 1956, the 49er Foundation also manages the university's endowment.