Vergil Hettick, Garden Curator of 33 years passed away April 9th
Image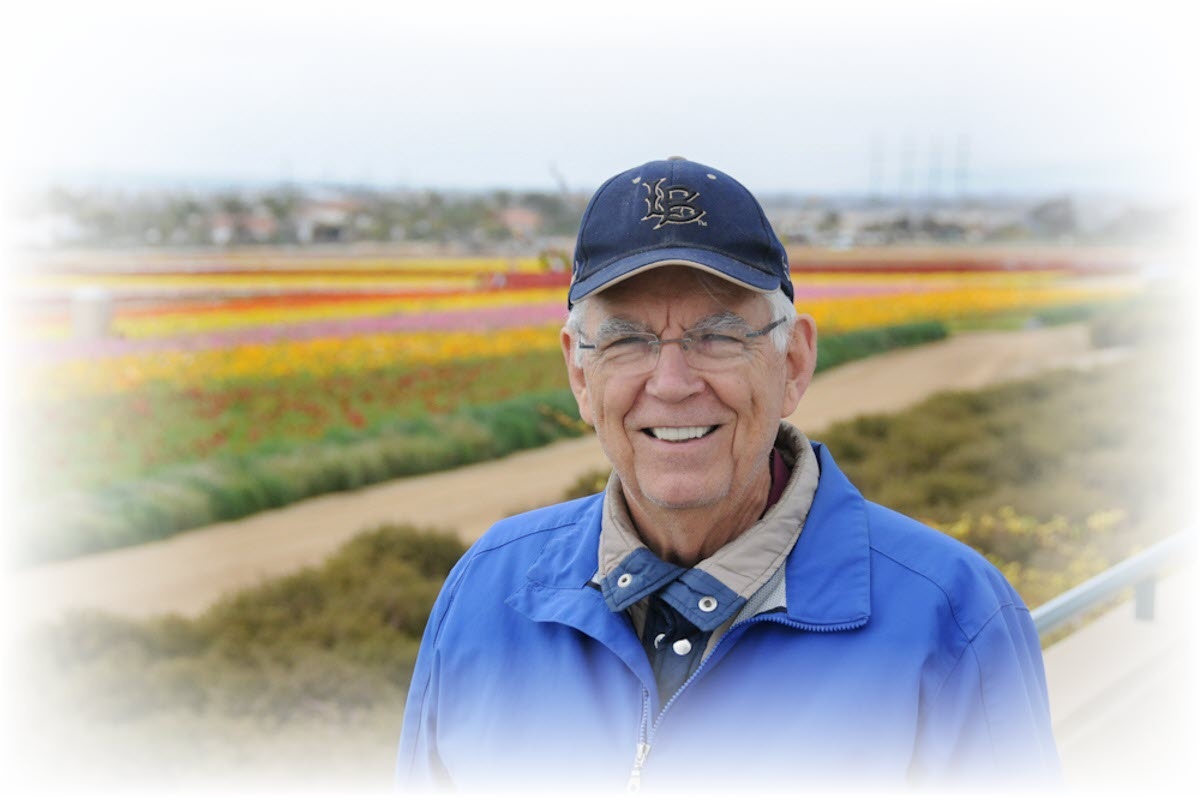 "Vergil Hettick, Garden Curator of 33 years passed away April 9th"
On April 9, 2022, Vergil Leroy Hettick passed away in his Yorba Linda home of 50+ years after a long struggle with Parkinson's disease. Nearly 90 years ago, he was born on Signal Hill in Long Beach to Charles and Wanda Hettick. Vergil is survived by Marilyn, his beloved wife, soulmate, and best friend of 51 years.
He also leaves his sister, Charlene Sutton; his sister-in-law, Sharon Heyler; his daughters, Kathy Hettick and May (Stan) Brandenburg; son, Lee Hettick; three grandsons, two great-granddaughters, and one great-grandson; as well as many nieces and nephews.
He began his professional career in education as a Biology teacher at Orange High School. Before retiring, he spent his last 15 years as Director of Research and Evaluation for Santa Ana Unified School District. Vergil earned both his Bachelor's and Master's Degrees from CSU Long Beach and was awarded his Ph.D. from Claremont Graduate University.
He was truly a Renaissance man; a great teacher, scholar, avid reader, and eager learner of new information on a wide variety of topics. He touched so many lives and was witty, caring, soft-spoken, a gentleman, honorable, patient, and easy-going. Vergil was President of the Japanese Koi Society, Zen Nippon Airinkai for several years and he judged many Koi Shows in Japan, the Netherlands, and the USA.
Vergil learned the building trades at an early age, helping his father to build several houses. With Marilyn, he built a large and beautiful mountain home and often said that his father's hand touched and guided him all the way with precision and craftsmanship.
Through the years, Vergil and Marilyn shared their enthusiasm for travel, dogs, photography, koi, orchids, reading, gardens, and museums; visiting six continents. Everywhere, Vergil remarked that the greatest thing about travel was the people he met. 
An amazing light in this world, he will be deeply missed by his family, friends, and all who knew him. 
A Celebration of Life is planned for Saturday Evening, June 25, 2022. If you would like to attend, please contact the following: vhceleb@gmail.com.
Vergil was Curator of the Japanese Garden at CSU Long Beach for over 33 years, and he had a lasting influence on its development. He loved sharing his knowledge with others about koi and trimming the black pines.
In lieu of flowers, a fitting tribute to Vergil's legacy would be a donation to the Earl Burns Miller Japanese Garden at Cal State University Long Beach 1250 N. Bellflower Blvd, Long Beach, CA 90840 or online https://www.csulb.edu/japanese-garden/give-to-the-garden