Why a CSULB alumnus who rose in the cable industry is inspired to give back
When Marwan Fawaz '85, '87 decided which college to attend, he chose Cal State Long Beach because he said it was the place to be if you wanted a career in satellite engineering. Not only did The Beach boast of a quality engineering program, but the university was close in proximity to the aerospace companies, which continues to hire and collaborate with Beach students. 
"I had a lot of interest in satellites from early on," he said. "I remember watching Apollo launches on a black-and-white TV," he said. "…  Aerospace was always an interest to me, and I took a lot of satellite classes, both graduate and undergraduate levels. I just had a curious interest." 
When Fawaz received his master's degree, the telecommunications major had designs on a lengthy career in satellite technology. The Cold War with the Soviet Union was ending, the United States was starting its Star Wars defense program and there was a growing need for technology. Global tensions, however, were running high and security precautions were of the utmost.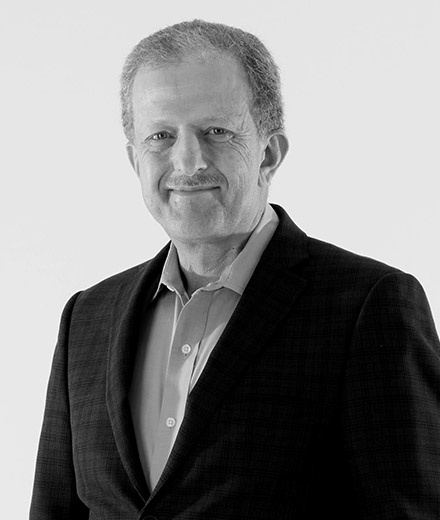 At the time, Fawaz, who is from Lebanon, was not yet a United States citizen and his applications to aerospace defense companies such as Hughes and Rockwell International were denied. 
"They told me because you aren't a U.S. citizen, we can't have you work here," Fawaz recalled. 
Undaunted, he turned his attention to the emerging cable industry, where he has spent the past 25 years guiding innovative technology development in the world of cable telecommunications and home automations. He currently serves as Executive Advisor at Google and its parent company, Alphabet. 
Fawaz first joined Google in 2012 as the chief executive officer of Motorola Home and in 2016 became the chief executive officer of Nest after its acquisition by Google in 2015, a maker of smart programmable thermostats, where he led a team focused on reinventing high-tech home products with an eye on energy, safety and security. 
He later became a Google technology advisor in 2019 after Nest was fully integrated into Google's hardware and services business unit. 
"Mostly it's a strategy role and I provide support for mergers and acquisitions and those sectors -- home automations, telecommunications, cable and the telecom industry," he said. 
Fawaz said he spent his first few years after college as "just an engineer" learning and building products in the cable industry after being turned away by the aerospace industry.
As it turned out, it was a smart career move. 
"By the time I started advancing in my career, the (Berlin) Wall came down, the (international) tensions went away and most of those businesses changed their plans," said Fawaz, who eventually passed his citizenship test. 
Fawaz credits the education in he received at The Beach for his rise in the cable industry. He and his wife, Patsy '85, '87, both earned their bachelor's and master's degrees from CSULB. And now, he said it is time to give back and "see if I can help the university and share my experience and learnings with the current students through mentoring." 
Fawaz was on the ground floor of bringing entertainment into homes. He said MTV and its 24-hour music video format, CNN and HBO's on-demand movies were the sought-after channels in the early 1980s. 
A few years later, the on-demand landscape boomed.
"If you had 35 channels, it was a big deal," Fawaz said. "…Today, the cable industry has changed in so many different ways and I was a part of that." 
Change has been a large part of Fawaz's life.
He grew up in a large family of 10 children in Lebanon, but when the Lebanese Civil War broke out in 1975, his siblings joined the exodus of nearly 1 million people out of the war-torn country, encouraged by their parents to escape the conflict.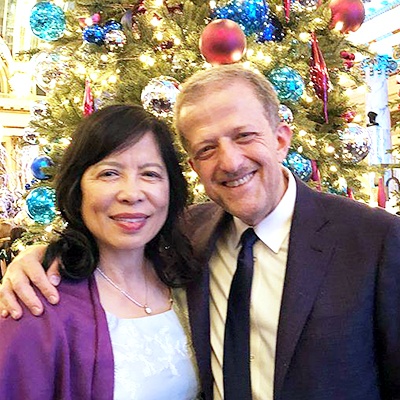 Fawaz landed in the West African country of Liberia, where he went to an international school filled with American teens. It was there, he learned English by taking night classes. 
Two years later, with a diploma and a grasp of the English language, Fawaz and his brother, Rod, began exploring U.S. colleges. He had several friends and relatives who lived in California, and a few who had attended a CSU school. 
Both decided to attend Cal State Long Beach, where Fawaz enrolled in the College of Engineering and majored in electrical engineering.
"I had heard that Long Beach State had a good engineering program which is why I chose to go there and I'm assuming that's still the case," he said. "It was also on the beach." 
Enrolling at The Beach also changed his life in another way. He met his wife of 35 years in a computer science class. 
"It was love at first sight and we have been together ever since," he said.