Exhibitions
Current Exhibitions
Image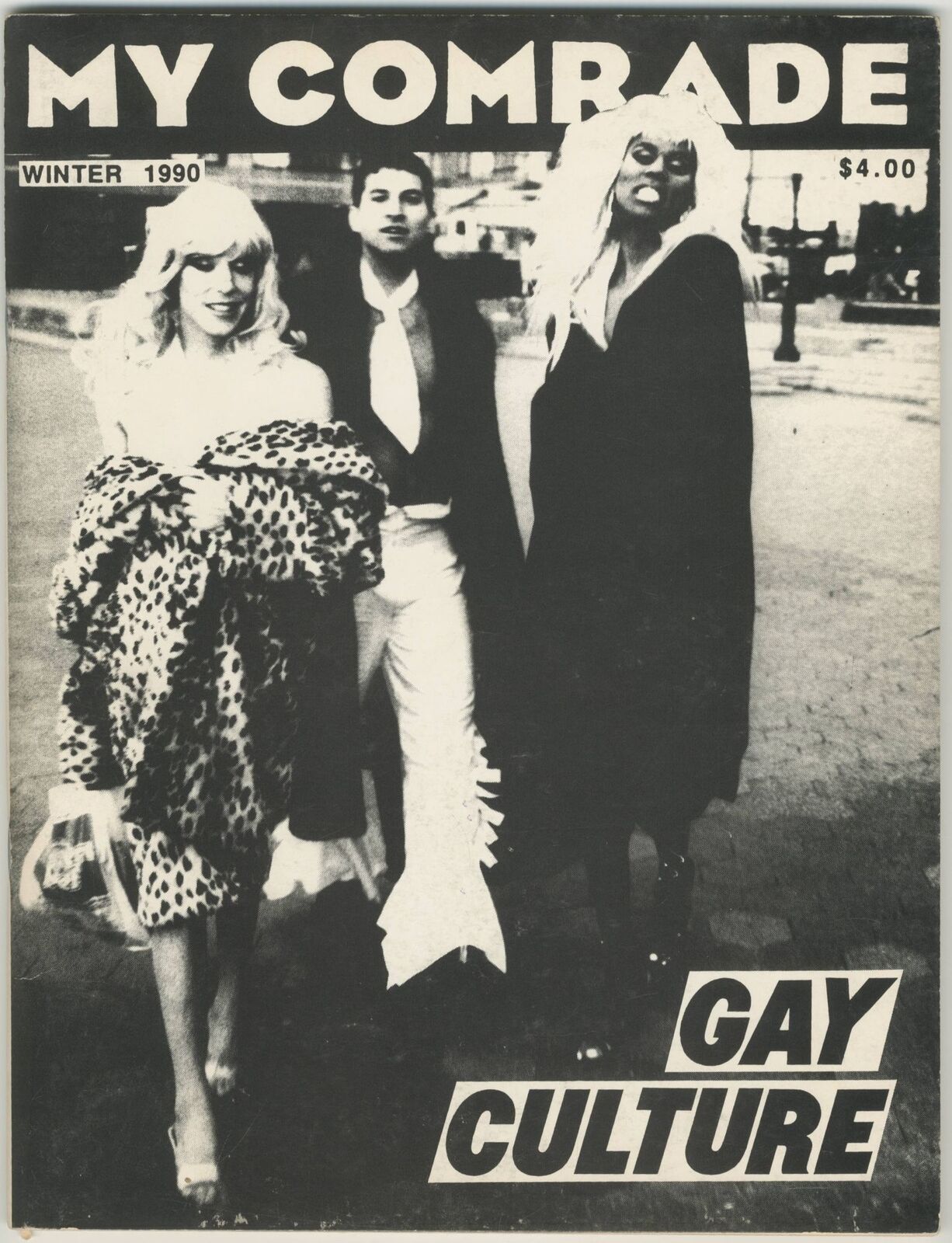 Drag Show
September 14–December 15, 2023 | Main Gallery
Drag Show narrates a history of 1980s and 1990s LGBT countercultural experience in New York City.  A form that puts critique and resistance at the center of its practice, drag is a type of performance art with deep connections to other art forms and related cultural practices. In this context, difference is celebrated as a foundation for building and living within community.  This exhibition reflects upon a rich moment in our cultural history and explores how drag was and continues to be a powerful and pointedly political act that fosters resilience.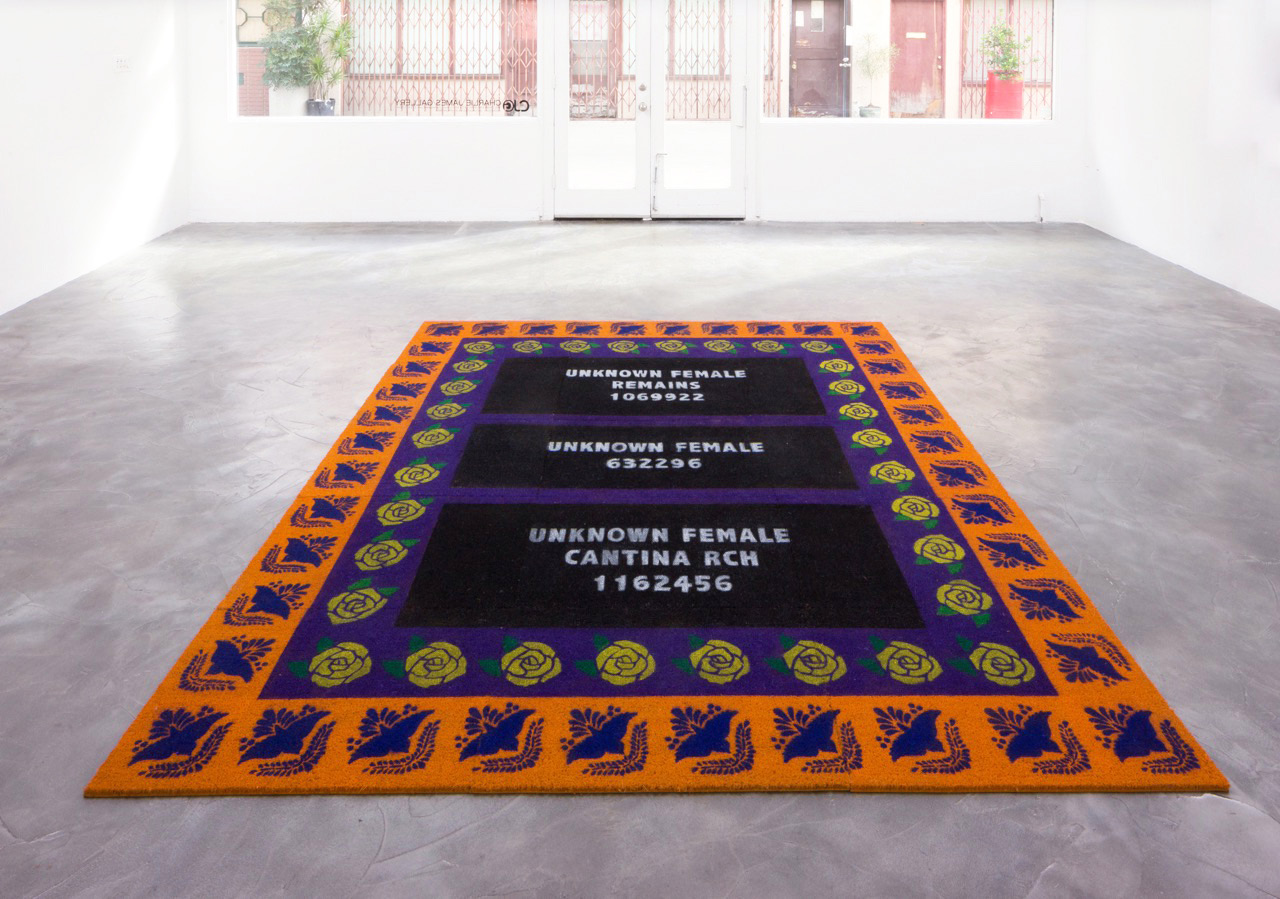 Nery Gabriel Lemus
September 14–December 15, 2023 | Mini Gallery
Nery Gabriel Lemus is a multidisciplinary artist born and raised in Los Angeles, CA. The Museum presents the artist's 2016 installation sculpture, A Memorial to Three Unknown Females, which commemorates three women who died along the U.S-Mexico border. The work is inspired by sawdust carpets used most traditionally in religious processions throughout Central America. Using this historical form and the influence of the installation work of Carl Andre, Lemus created a contemporary carpet made from Ikea coir mats; in doing so he activates the act of remembering through historic cultural legacies.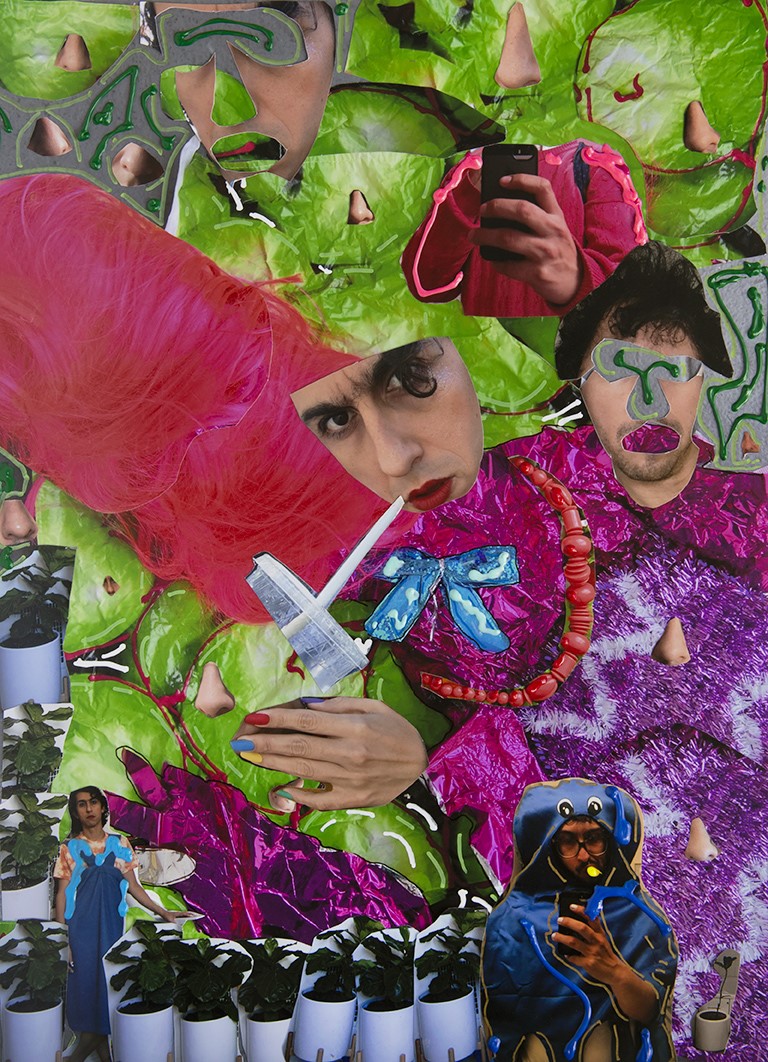 Pau S. Pescador: The Emancipation of P.P.
September 14–December 15, 2023 | Main Gallery Corridor
The Museum presents photographic collages of Pau S. Pescador centered on the artist themself as the subject in their most personal body of images yet. The artist deconstructs the process of shifting their own physical appearance as a trans non-binary individual in images that are simultaneously documentation and abstraction, dancing with cultural signifiers of identity constructs. Pescador is a contemporary trans-nonbinary artist who works in film, photography, and performance. They graduated with an MFA from University of California, Irvine and a BA from University of Southern California. 
Image

Félix González-Torres  
September 14–December 15, 2023 | Constance W. Glenn Court
Untitled (L.A.),1991, one of Felix Gonzalez-Torres' candy-spill works is an opportunity for Museum visitors to participate in the completion of the work as it is installed in Constance W. Glenn Court. An important Cuban-American artist whose life was caught short by AIDS-related causes, Felix Gonzalez-Torres' works often center the viewer as an integral element in the meaning he seeks to communicate.  Viewers are invited to take a piece of candy from the spills. In so doing, they complete an exchange between the artist and viewer. This exchange is not only one of candy as material to be happily shared. As visitors take candy, the shrinking dimensions of the spill function as a metaphor for a body ravaged by AIDS wasting syndrome, a meditation on the commodification of art as a product to be consumed, and a declaration of an artist and viewer disrupting traditional Museum practices which seek to preserve art in static time. Untitled(L.A.) is generously on loan from Art Bridges Foundation and shared as a prologue to Drag Show on view in the Main Gallery through December. 

Tierra del Sol: Empowering people with developmental disabilities through careers in the arts
Aura Herrera, Ericka Lopez, John Maull, Kyle Johnson, Tonmoy Khan, Trina Kirkman
Guest Curated by Paige Wery | Curatorial Statement
September 14–December 15, 2023 | Community Gallery
Softness arrives in many forms—it is both touch and feeling, the ethereal and the corporeal. Artists Aura Herrera, Ericka Lopez, John Maull, Kyle Johnson, Tonmoy Khan, and Trina Kirkman navigate the subtleties and nuances of this concept via a range of disparate media and themes. Bound by shared exploration and curiosity, works by these five artists come together in a small but powerful group exhibition. Curated by Tierra del Sol director Paige Wery, exhibited artists address the concept of softness through eclectic techniques and unique processes, revealing the varied ambiguity of the term. Ericka Lopez's work seen here, Untitled 111 (yellow textile with buttons), was recently acquired by the Museum for its permanent collection. This group exhibition is the first time it will be displayed in a museum, in this case, its new home.
Andy Warhol: Polaroids
September 14–December 15, 2023 | Prints and Drawings Room
Part of his Torsos and Sex Parts series, these Polaroids were made by Andy Warhol (b. 1928 Pittsburgh; d. 1987 New York City) on a Polaroid Big Shot camera using Polaroid 108 film.  Warhol called the camera his "pencil and paper" and used the camera to produce studies and source material for prints and paintings as well as to create finished images like these photographs.  These images of nude men make clear references to classical sculpture and Renaissance works of art.  They also speak to changing ideas in America about sex, nudity, pornography, and boundaries between so-called low- and high-art. 
From the Collection: Arthur Tress
September 14–December 15, 2023 | Prints and Drawings Room
Arthur Tress (b. 1940 New York City) is an American photographer known for his personal mode of "magic realism" combining improvised elements of actual life with stage fantasy that became his hallmark style of directorial fabrication. Early bodies of work in the 1960s and 1970s sought to raise environmental awareness about the economic and human costs of pollution. through photographing the neglected fringes of the New York City urban waterfront with a straight documentary approach. Later bodies of work dealing with the hidden dramas of adult relationships and the reenactments of male homosexual desire evolved from this primarily theatrical approach. The Museum presents composite Cibachrome prints which were gifts from the artist in 1995. These vibrant color works which explore narrative still life within a children's toy theater, a portable nineteenth-century aquarium, and other composite images which contain complex social themes, yet feel almost surreal in nature.
Ongoing Exhibition
Image

Carolyn Campagna Kleefeld: On Top of a Mountain
Through December 15, 2023
Carolyn Campagna Kleefeld Gallery
Carolyn Campagna Kleefeld works from her Northern California home and has welcomed friends, creatives, and thought leaders there for decades. In her journals, she describes her studio as sited "on top of a mountain", which has inspired this selection of works. Her way of living is organized around sustained engagement with nature, love, solitude, writing and visual art making, and a rejection of market values and consumerism. Always inspired by her life, the drawings on view are part of a large gift of art given by the artist to the Museum.