BUILD Students of the Week: March 8, 2019
Every Friday we'll highlight BUILD Trainees from the three Learning Communities -- 295, 395 and 495 -- so that you can get to know them better.
UNIV 395
Image
Alexis Medrano
Year One Scholar
Major: Exercise Science
Hails From: Rowland Heights, Calif.
Research Interests: My current research pertains to looking at muscle on an evolutionary scale in regards to nature vs nurture. Learning how your genetics or your environment can predetermine athletic ability or risk of disease is very exciting!
Personal Interests: I truly love being surrounded by nature at any time of day and even started my own garden. I love to surf as well as go on night hikes and look at the stars. Being active is something I also enjoy whether it is yoga, running, or swimming. I also enjoy painting with watercolor in my free time. If I am not at school, doing research, or being active I am probably with my 4 younger siblings dancing, watching cooking shows, or playing pretend.
Fun Fact: A fun fact about myself is that I am the oldest of 5 siblings. I am older than my youngest sibling by 20 years and older than the 2nd oldest sibling by a year and a half.
UNIV 495
Image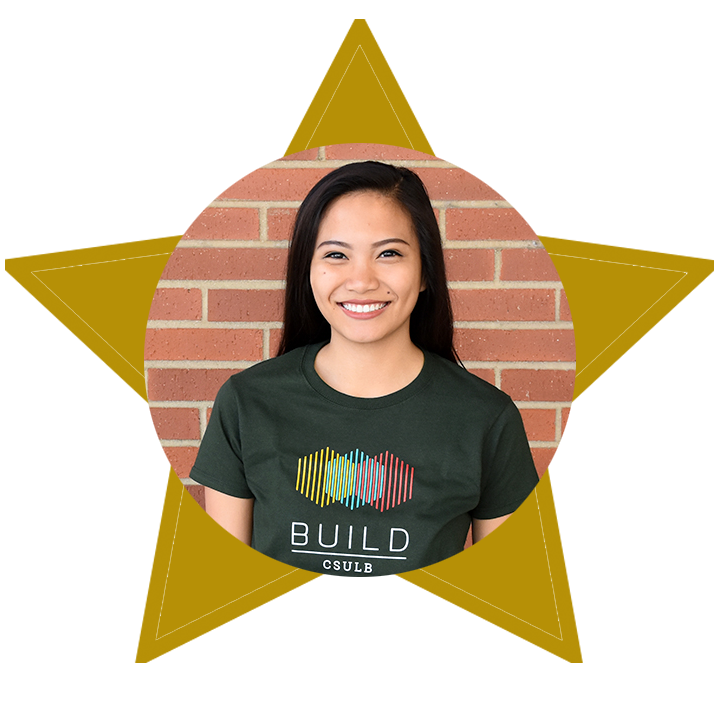 Reah Chiong
Year Two Scholar
Major: Nutrition and Dietetics
Research Interests:
Nutrition education, Food Parenting, Eating Habits, Child and Family
Personal Interests: Cooking, trying new places to eat, going to the gym
Favorite Scientist: Dr. Brene Brown - her study and talks on Wholeheartedness have personally helped me achieve my best life.
Fun Fact: I have seen the entire series of the TV show Friends at least 100 times (and counting). It's always a part of my day - I study with it in the background or I make remarks from the show.