BUILD Mentor Spotlight for February 2019: Dr. Michelle Alencar
Published February 11, 2019
Image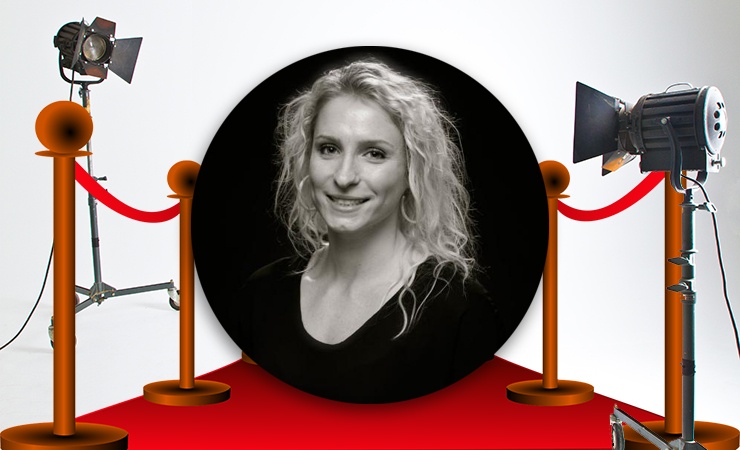 Dr. Michelle Alencar
Associate Professor
Department: Kinesiology
College: Health and Human Services
Research Areas: Telemedicine, Telehealth, Mobile Health
Mentor Directory Profile
My Career Path
I have had the privilege of working within fields such as nutrition and exercise physiology associated with obesity for more than 12 years. My inspiration for obesity research started when my mother was diagnosed with diabetes type 2 and hypertension. As a young undergraduate, I wanted to find a way to prevent these diseases from affecting more lives. After realizing medical school was not for me I felt inspired to research preventative medicine and strategies for reducing diabetes and hypertension prevalence. Alongside my passion for teaching research and academia seemed like a perfect fit for me.
I have also been fortunate to work clinically in the area of obesity medicine at Southwest Endocrinology Associates Weight Management Center, Albuquerque, NM (2012-2013), and at St Joseph's Hospital, Orange CA (2013-2015). Both programs are very similar in that they provide a multi-disciplinary team of medical monitoring for both surgical and medically supervised weight loss patients, however, delivered in a brick and mortar model.  
My experience at these clinics has enabled me to become familiar with the standard care process that illustrates where the gaps in current practice exist. These processes have lead me to sit on the executive board for in Health Medical Services, Inc. which is a virtual health coaching network for physicians.
My main focus areas of research have included telemedicine and mobile health because I quickly found with my experience in brick-and-mortar, that there has to be a way to help more people.
I now use my time to investigate the influence of automated mobile health device feedback coupled with live telemedicine-based health coaching on body weight, composition, and metabolic markers of health.  My most recent clinical trial (ID# NCT03283618) entitled "Implementation of medical weight management via telemedicine" integrated intensive behavior therapy (IBT) for obesity management delivered through weekly health coaching with a registered dietitian and monthly medical monitoring with a medical doctor. The study concluded that a 12-week IBT program delivered through video-conferencing (VC) is successful at inducing clinically significant weight loss (Alencar et al 2018). Additionally, I was a co-investigator on a second clinical trial (ID# NCT03278951) conducted at the University of New Mexico where a third arm was added to the study design to investigate a telehealth-based VC group versus an in-person and control group (Johnson et al, in press). This study concluded the VC group had a significantly greater weight loss than both the in-person and control groups.
My other work has also focused on the analysis of medical and surgical weight loss treatments, dietary meal frequency interventions during weight loss and physical activity assessments for overweight or obese populations including Hispanic populations.  Data from these projects have highlighted the need for methods to reach obese individuals that can increase adherence to a weight loss diet as well as help promote weight loss maintenance.
Why My Research Is Exciting
Telemedicine and telehealth really are the next transformative industry for our generation. The way Uber changed the way we travel and Netflix changed the way we receive entertainment, telehealth will transform how we receive healthcare. As we look down at our smartwatch, smartphone, or fitness tracker, many of us simply see a cool device with data, however, it is so much more than that. We are at the edge of a healthcare data reform. All of those data points will now be used to create your virtual health chart for your team of healthcare providers to access. While fitness applications and smartwatches may be hot now, the future for digital health longevity lies in telehealth with this concept of connected providers. This includes building an ecosystem that promotes cost-efficient devices, remote monitoring and virtual consultations for health professionals.
Based on the publications I have co-authored using the above concepts, there is tremendous interest in the medical, fitness, and wellness industries. I have been asked to speak regarding these published works at national conferences including The International Nutrition and Behavior Summit (2019) and the Obesity Medicine Association (2018) in front of 600+ obesity medicine physicians and experts in the field. Additionally, I have been invited to present at The Obesity Society/American Society of Metabolic and Bariatric Surgery (2014, 2015, 2017) and The American College of Sports Medicine: "Exercise is Medicine" (2014).
What You Should Know About My Research
The applicability of my ongoing telehealth project will utilize known obesity treatment strategies with an evolving technology-driven society. The ability to combine convenience with sound weight management care can initiate a comprehensive weight loss solution that is realistic and maintainable. As an exercise physiologist and clinical nutritionist, I have the training, skills, and necessary experience needed to be the primary investigator of a telehealth project. My background in obesity research and clinical practice allow me to approach this project from both perspectives; balancing research with current clinical practice.
How BUILD Trainees Have Contributed to My Research
My BUILD trainees have been VITAL to the execution of my research, publications, and external grant submissions. BUILD really helped me collect the pilot data that I needed in order to submit for external opportunities and create connections with some of the top obesity research centers in the country.
How BUILD Has Contributed to My Research
The BUILD program has helped me get my research passion for telehealth out of the gates. With the funding that I received, I have successfully submitted four external grant proposals and have been invited to speak in several conferences. Additionally, the ongoing funding support is helpful to maintain the momentum we have created between project to support writing, more detailed analyses, and collaboration.