The Annual BUILD Summer Symposium was held on Friday, July 28, at the CSULB campus beginning at Lecture Hall 151. And it was a success!
Symposium in Under 6 Minutes
Watch a highlight video that takes you from setting up to closing in under six minutes.
Over the past few weeks, we've had a great time getting to know and work with each of our BUILD students. As our summer program will soon come to an end, BUILD staff, faculty, mentors, students and their friends and family celebrated the Scholars' and Fellows' accomplishments from their research experience.
At the symposium, attendees had the opportunity to meet all of the members of the program and learn about some of the exciting activities that our students are currently working on, and will be involved in, over the coming year.
Photo Highlights
Before the Symposium
---
Symposium Welcome Presentation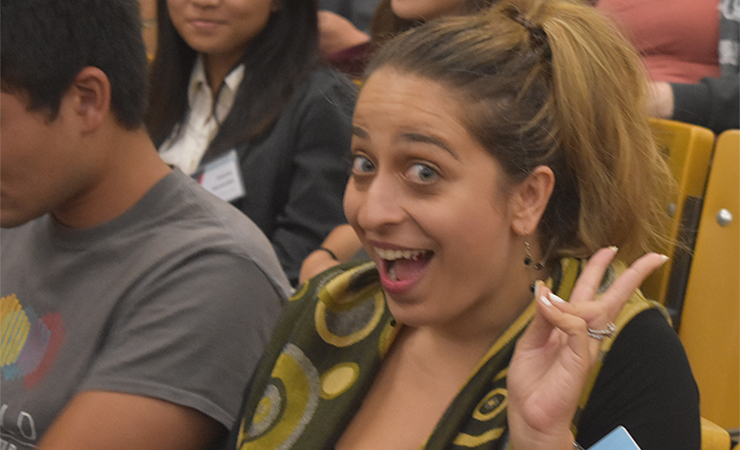 ---
Poster Presentations