Laura Meier
Laura Meier
---
ATTORNEY AND BUSINESS PARTNERSHIP OF MEIER LAW FIRM
EDUCATION
2000 B.A., CSULB – English Lit & Comp.
Image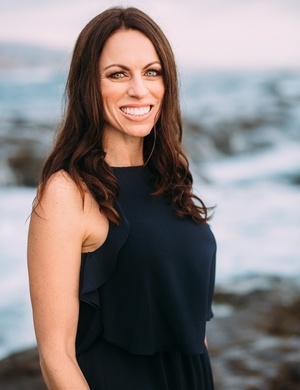 By: Karla Lopez
WHEN GIVING IS A WAY OF LIFE
Laura Meier grew up in Westminster, California, a small town next door to Long Beach with a diverse peer group and a community with diverse needs.
Laura recalls watching her father volunteer for the local Catholic Church and the Boy Scouts of America, her mother for the city of Westminster. Both reinforced the importance of faith and community. "Volunteerism became instilled in me, and I'm grateful," she said.  
Laura and husband Joshua, law firm partners and life partners, make that philanthropic spirit a priority in their busy lives. In 2010, they began providing legal and financial education through the Meier Law Firm to families in the community, and their connection to local parents brought them back to CSULB. 
Both were thrilled to contact Dr. Barry Lavay, lead supervisor of CSULB's Camp Nugget, to get involved with the summer camp. Camp Nugget provides services to provide a genuine summer camp experience for children with disabilities, and Laura and Joshua are able to lend estate planning and financial advice to their parents.
This Spring, Laura and Joshua opened their home to pre-law students for the Alumni Association's Dinner with Twelve 49ers networking program, and Laura committed a year of support for a pre-law student through the Mentorship program.
"When you are a student, you don't know what path to go towards, and helping young professionals with that is rewarding," said Laura.
The proud mother of Conrad (13), Jack (9), Kate (7), and Andrew (5), Laura teaches the importance of charity and the rewards of dedicating time for others to her children.
"We, myself included, need to remember where we came from and help the next generation." [Prioritizing others is] "…not when you reach a certain point in your life. You can volunteer anytime."