Dr. David Hood
Dr. David Hood
---
Professor, History
CSULB Accreditation Liaison Officer, Western Association of Schools and Colleges, 1980-2018
Chair, CSULB Academic Senator, 1995 - 1998
CSULB Chair Representative, Academic Senate of the California State University (ASCSU), 1998 - 2018
Co-Founder and Coordinator, Friends of Ancient History in Southern California, 1980 - 2018.
EDUCATION
1967 Ph.D., USC - History,
1961 B.A., UCSB – Economics and History,
Image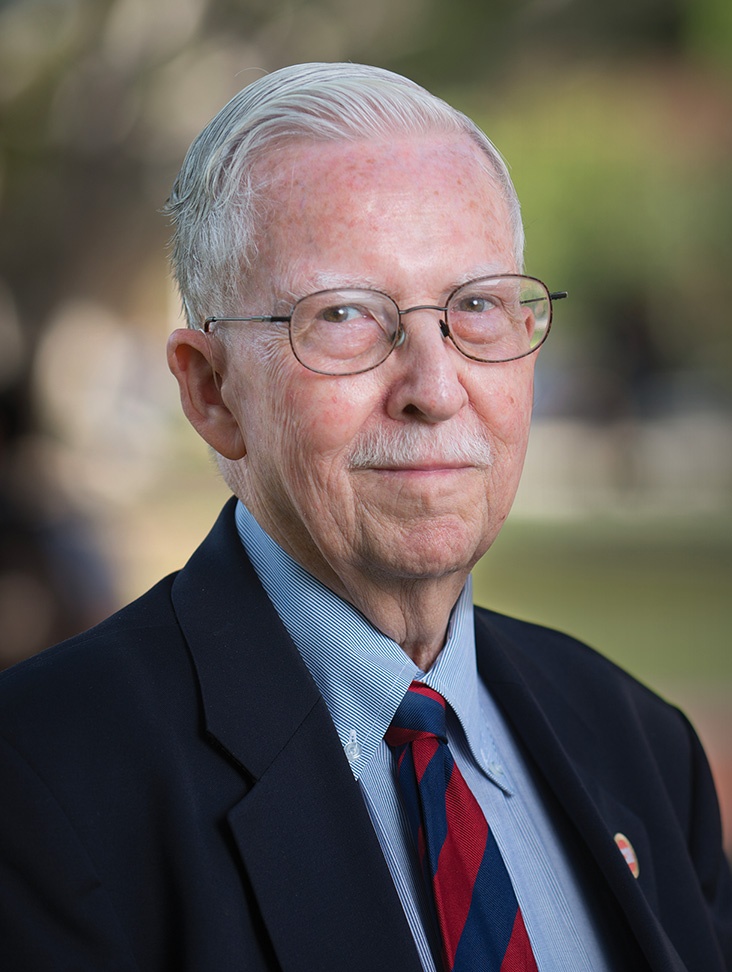 That Personal Touch Makes the Difference
It's that personal touch that makes Dr. David Hood a favorite instructor among alumni. Since coming to CSULB in 1966, the Greek and Roman history professor has hosted graduate and senior seminars in his home. "I love teaching, both in lecture classes, as well as in smaller graduate and senior seminars," he said recently. "My seminars meet in my home in Seal Beach, and my former students tell me that they were never invited to a professor's home until they met me."
Dr. Hood also goes above and beyond the classroom in other ways. Since 1989, he has led annual trips with his students to ancient sites in Europe, stating, "When an instructor spends three weeks with students, the bonds are much closer … traveling together creates bonds far stronger than most classroom encounters." The experience was so rewarding for some students, they established the Ancient History Travel Scholarship Fund to help support students who otherwise could not afford to participate these amazing trips.
And as co-founder and coordinator of Friends of Ancient History in Southern California, a small group of historians who gather twice a year, Dr. Hood has invited graduate students to attend the meetings. This allows those students to expand their knowledge and experience while networking with important contacts.
Dr. Hood's students often find ways to connect with him after graduation and share how his classes have helped them in their own careers. Many have gone on to doctoral programs and become history professors. Still others have helped develop study abroad programs for other universities. All cite Dr. Hood's strong historical knowledge, combined with his desire to get to know individual students, as the reason why his particular brand of teaching is so exceptional.
More than a decade ago, Dr. Hood participated on the Seal Beach Planning Commission, even serving four years as chair. These days, he dedicates all his time to teaching, as he truly believes in the experience of education. "Getting to know each other is important. Professors teach students and students teach their professors. Everyone learns, and that is the entire point of this wonderful teaching and learning environment we call The Beach."