Alumni Success Story
"Don't ever feel sorry for yourself and always help others less fortunate than you."
Image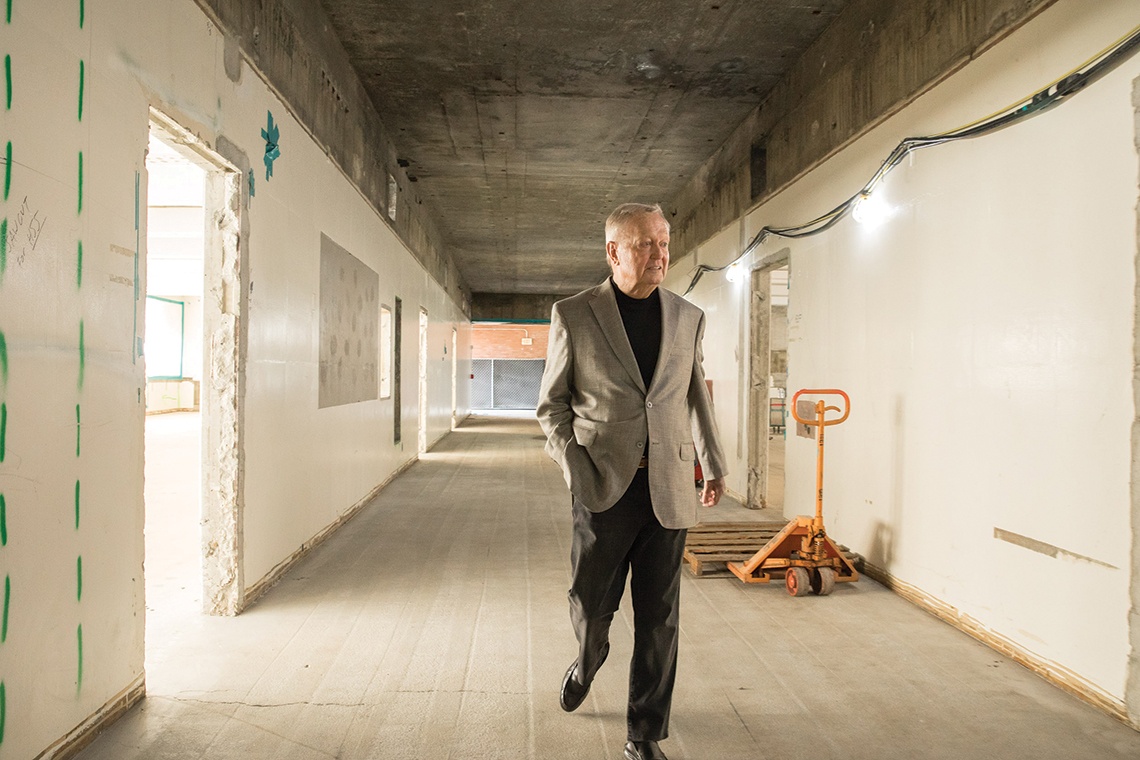 Bob Murphy was young, not yet a teenager, when his mother said these words to him during a visit to the facility then known as Long Beach Veterans Hospital. But this simple statement — and the sight of patients, many of whom had lost limbs in combat — left an indelible impression on him.
Murphy would go on to earn a bachelor's degree in Liberal Arts from The Beach and an MBA from Michigan State University, eventually landing at Rockwell International Corporation where he worked for more than three decades, serving as a senior vice president, a corporate officer, and a member of the senior management committee. After retiring from Rockwell, he founded and managed a successful commercial real-estate holdings company.
In 1999, still inspired by his mother's gentle, long-ago admonishment, as well as by his readings of the service-oriented worldviews of President Kennedy and the Kennedy family, Murphy founded the Murphy Family Foundation, a nonprofit organization dedicated to expanding healthcare and educational opportunities for children and young adults with diasbilities. One of the foundation's first projects was the Murphy Distinguished Volunteer Award, created to honor hospital volunteers. Two years later, the foundation presented its first grant, which provided adaptive skiing equipment for blind and amputee children. Today, the Murphy Family Foundation awards grants to nearly a dozen organizations, including Miller Children's & Women's Hospital and the National Sports Center for the Disabled.
"We developed the ability to go out and find our own projects," said Murphy. "We liked entrepreneurial ventures, people who were doing different things with great potential for making a difference for kids."
Murphy's desire to make a difference in people's everyday lives also led to his work with a variety of other nonprofit and advocacy organizations, including the National Urban League, UnidosUS (formerly known as the National Council of La Raza), the Los Angeles Juvenile Diabetes Foundation, and Long Beach Memorial Medical Center. Eventually, his interest in issues related to health, wellness, and education coalesced around an effort at The Beach, his alma mater, to construct a new Student Success Center (projected to open in 2019).
Inspired by the university's vision for the center, which included expansion plans for Disabled Student Services (DSS), the Murphy Family Foundation recently donated $1.5 million to build a state-of-the-art DSS space. The Bob Murphy Access Center for Students with Disabilities, complemented by the Bob Murphy Access Endowed  Fund, will serve as a model of universal design and accessibility for higher-education institutions throughout and beyond California.
Previously, the foundation provided The Beach with support for MAP 2 College, an outreach effort aimed at helping high school students with disabilities make a successful transition to college or university life.
"Our DSS student and staff populations have more than doubled in recent years, so we are very excited about  the opportunities afforded by the creation of the Bob Murphy Access Center for Students with Disabilities," said Dr. Jeff Klaus, Associate Vice President for Student Life and Development. "We are honored to have Bob and his family as our partners in constructing this new space and in filling it with the kinds of specialized programs and services that will help the growing number of Beach students with disabilities achieve their full potential."