ENDOWING BOTH BODY AND MIND
Image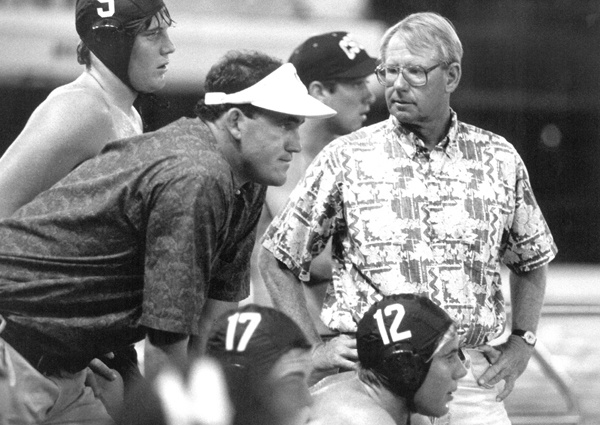 "[Ken's] generosity and legacy will impact countless young men and women who participate in The Beach water polo program in the years ahead." —Vic Cegles
Ken Lindgren lived his life doing what he loved best: mentoring students both as a math instructor and a water polo coach. To those who knew him, it is no surprise that his legacy will continue to impact future generations.
"Ken was an outstanding educator, coach and mentor to so many in the Long Beach community," said Vic Cegles, Long Beach State University's athletic director. "His generosity and legacy will impact countless young men and women who participate in The Beach water polo program in the years ahead."
Professor Robert Mena, former Department of Mathematics chair, agreed. As a highly regarded math instructor of more than three decades, "Lindgren cared deeply about helping young people attain success and meet his challenging high standards," he said. "Ken made his students think and process what they were learning, which is the key to good mathematical teaching."
Lindgren's contributions to the university are indicative of both these passions.
As a men's water polo coach, Lindgren was a Long Beach icon, known for pouring his time and energy into both the sport and its athletes, despite occasionally scarce resources. His gift to the 49er aquatics complex, renamed the Kenneth E. Lindgren Aquatics Center, will fund an upgraded facility and new lighting that will attract both high-caliber student-athletes and exposure to larger crowds at games. Lindgren also endowed an annual scholarship for men's water polo.
"The aquatic center has been a big part of my life, here, at The Beach," said senior journalism student Nick Rascon, currently a starter on the men's water polo team. "Through competition, school and practice, I've learned accountability and time management, and Mr. Lindgren's gift will help other players become successful student-athletes."
In the Department of Mathematics and Statistics, the tutoring center was renamed the Kenneth E. Lindgren Mathematics Tutoring Center on Nov. 5, 2014. The center's primary focus, assisting students enrolled in lower level math courses, reflects Lindgren's determination to engage students in a love for math.
His passion for teaching math also compelled Lindgren to endow the Lindgren Math Teaching Assistant Scholarship, which will be awarded annually to the best department senior teaching assistant who is starting his or her last year of graduate studies in math. The goal is to encourage teaching assistants to improve their teaching practices and reward those who are passionate about instructing math.
Lindgren, who is an alumnus (B.S., 1961, mathematics; M.A., 1962, secondary education), starred as a water polo player in 1959 and returned in 1975 to serve as head coach for 24 seasons. In 2006, he was the interim head coach of the women's program. During his tenure, his leadership resulted in 34 All-Americans and eight Olympic Team members. He served as an assistant coach for USA's Olympic water polo team three times, leading to a silver medal for the men's team in 1984 and the women's team in 2000. He is an inductee of both the Long Beach State Athletics and USA Water Polo Halls of Fame.
"My brother dedicated his life to water polo, and math was really important to him, too," said Lindgren's brother, alumnus James E. Lindgren (B.S., 1969, zoology). "He loved teaching, and he loved his years at CSULB."