Student Conduct and Ethical Development
The Office of Student Conduct and Ethical Development investigates campus-related complaints and charges against students involving violations of campus regulations. Student Conduct and Ethical Development also assists students, faculty, staff, administrators and community members in locating, interpreting and applying campus policies and regulations and laws applicable to students. It is the position of CSULB to attempt to resolve a complaint or grievance at the lowest possible level and to encourage the informal resolution of such matters. Grievances or complaints should be initiated at a time as close as possible after the event to assist in a fresh recollection of the facts and allow for the location of parties related to the matter. Because of the diversity of possible student complaints and grievances on a campus as large and complex as CSULB, there are a variety of procedures to resolve them. Student Conduct and Ethical Development analyses the actual and perceived problems and explores alternative courses of action to alleviate or resolve them.
Image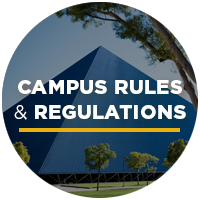 Regulations for Campus Activities, Student Organizations and the University Community has been prepared to serve as a reference tool for CSULB students, faculty and staff regarding policies and regulations of the campus community.
Image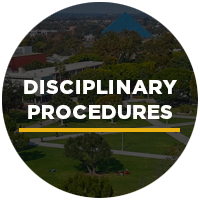 Each officially recognized club or organization is responsible for the conduct of its members when-ever individual actions are abetted by the officially recognized club or organization.
Image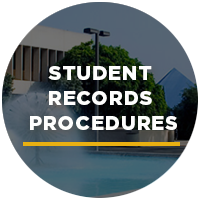 The Family Educational Rights and Privacy Act (FERPA) also known as the "Buckley Amendment", was established to protect the privacy of students. Learn more about student records procedures or view student records forms.